Mission
Founded in 1987, First New England Mortgage is one of the largest mortgage brokers in the United States. We offer some of the most competitive rates available and provide our customers with an extensive range of financing solutions. In the last year, we provided over $1.4 Billion in financing to borrowers all over the country.
In addition to offering competitive mortgage rates, we have an experienced staff of loan officers who have earned an unprecedented reputation within the financial services industry for ethical standards, honesty and impeccable business practices.
We are a privately held company headquartered in Newton, Massachusetts and hold mortgage lender or broker licenses in 26 states, with offices in Florida, Texas, California and Arizona.

Current Mortgage Rates
Program

Rate

Points

APR

Max Loan

Fees In
APR
30 Year Fixed - Purchase
4.125
0.0
4.27
417000
1300
30 Year Fixed - Refinance
4.125
0.0
4.7
417000
1300
15 Year Fixed
2.75
0.00
2.97
417000
1300
7/1 ARM
2.625
0.0
2.788
450000
1300
5/1 ARM
2.5
0.00
2.62
450000
1300
7/1 Jumbo ARM
3.25
0.0
3.37
1000000
1500
30 Year Jumbo
4.375
0.0
4.71
750000
1500
30 Year Interest Only
0
0.00
0
0

Rates as of 10/04/2013 and are subject to change.
[The information on this page is updated directly by the lender using HSH's LiveEdit service. Please contact the lender with any questions or comments about the information posted here.]
The Mortgage Interest rates displayed on this site are based on a loan size of $250,000 to 417,000 for conventional mortgage programs and a loan size of $417,000 for Jumbo mortgage programs, owner occupied property, Credit score 740+. Other rate/point options may be available including "NO POINTS/NO CLOSING COSTS". Rates may vary by loan size. Rates may be slightly higher for loan sizes less than $250,000 and slightly lower for loan sizes between $250,000- $417,000. Rates subject to change without notice. Please call for an exact quote for your scenario.

Want More Information From First New England Mortgage?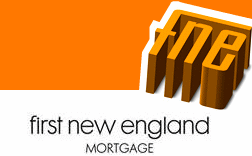 181 Wells Avenue, Suite 104
Newton, MA 02464
Phone: 617-244-3114
Doing business as "Aberdeen Mortgage" in New Hampshire, Colorado, and Rhode Island.
Doing business as FNE Mortgage in Connecticut and outside of New England.
Massachusetts Mortgage Company License - Lender/Broker #MB5239
Licensed by the New Hampshire Banking Department - DBA Aberdeen Mortgage
Connecticut First Mortgage Lender/Broker License #0001925 - DBA FNE Mortgage
Rhode Island License #20031586LB - DBA Aberdeen Mortgage
Arizona Mortgage Banker BKBR-0107550