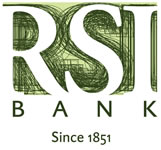 Since 1851, RSI has been serving the financial needs of the residents of New Jersey with low cost mortgage loans, savings products, and checking accounts. Other popular services currently offered include Home Equity Loans and Lines of Credit, Commercial loans, Insurance Products and internet banking.
---

10 Through 30 Year Mortgages
Fast Approval
90 Day Commitment
Adjustable Rate Mortgages Has Fixed Rate Conversion Option.
Float Down Option
Loans to $1,000,000.00
Pre-Approval Program With Lock-In Availability
No Prepayment Penalties
We Service Most Of the Loans That We Originate
Vistit WWW.RSIbanking.com
Mortgage representatives available evenings, weekends and most holidays. We can come to you in the privacy of your own home.
---

First Time Home Buyers Club
FHA/VA loans
REVERSE MORTGAGES
Up To 15yr. Home Equity Loans - Call For Rates
The Affordable Housing Program is only available on single family owner occupied homes
located in the municipalities that comprise our CRA Assessment Area.
Contact us for more information.
The loan programs below are available on properties located throughout the state of New Jersey.
---

Affordable Housing Program
click here for more information
Program
Rate
Points
APR
Monthly P&I
per $1,000
Fees In
APR
97>100% RSI My Community
CALL
FOR
RATES
$495.00
Standard Mortgage Programs
Program
Rate
Points
APR
Monthly P&I
per $1,000
Fees In
APR
10yr. Fixed
3.125%
0.00
3.133%
$9.71
$27.50
15yr. Fixed
3.250%
0.00
3.256%
$7.03
$27.50
20yr. Fixed
3.875%
0.00
3.879%
$5.99
$27.50
30yr. Fixed
4.500%
0.00
4.503%
$5.07
$27.50
40yr. Fixed
CALL
FOR
RATES
CALL
$27.50
3/3/30yr ARM
2.875%
0.00
3.267%
$4.15
$27.50
5/1/30yrARM
2.875%
0.00
2.714%
$4.15
$27.50
7/1/30 ARM
3.375%
0.00
2.972%
$4.42
$27.50
10/2/30/ARM
4.000%
0.00
3.568%
$4.77
$27.50
FHA/VA mortgages available
CALL
CALL
CALL
CALL
CALL
Rates as of March 10, 2014.
Rates subject to change without notice.
Rates and APRs (Annual Percentage Rates) shown here are for owner-occupied single family homes with a minimum down payment of 20%. Mortgages with less than 20% down require private mortgage insurance and will result in higher Annual Percentage Rates and larger monthly payments. All rates are subject to change without notice. Note that on Adjustable Rate Mortgages the interest rate is variable and may change after the loan is consumated. All loan products are subject to credit approval.
[The information on this page is updated directly by the lender using HSH's LiveEdit service. Please contact the lender with any questions or comments about the information posted here.]
---
Want More Information From RSI Bank?
---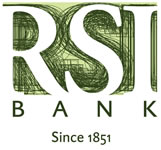 1500 Irving Street
Rahway, NJ 07065
Toll Free: 1-800-490-2639
Fax: (732) 388-0671
Visit us at: http://www.RSIbanking.com