June 8th, 2009
Beware of "www.Tagged.com" Scam
by Tim Manni
One of the latest phishing scams circumnavigating the internet these days comes from the url "www.tagged.com". This highly-organized scam arrives in your inbox via a friend or an acquaintance's email address. The email reads that the sender would like to share photos with you via the website "tagged.com". The financial experts at Thrive.com say "Quickly delete [the email], and inform the friend that sent it to you that their email account has been compromised."
Here's what the email may look like: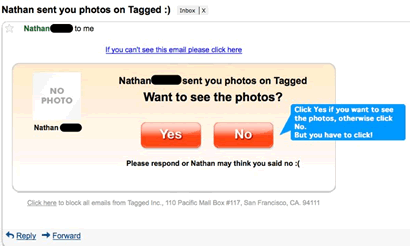 If you do click either yes or no you'll be taken to another page which will ask you for personal information, from email account passwords to credit card information.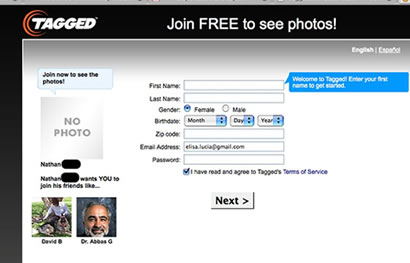 Thrive.com says:
There is always a risk in giving out your personal information.  But never, ever give out your passwords or financial information online.  No reputable business would ask for it in this way.
(hat tip: Thrive.com)