Ohio Mortgage Rates and Refinance Rates: HSH Lender Showcase

Ohio Homeowners: Don't Waste Time! Get Low Fixed Rate Here 3.75%APR
Compare up to 5 Offers, Against a Network of 1000s of Lenders
3.75% APR
Fixed Rate 15yr
rates.ratezip.com

New American Funding
America's Top Mortgage Lender - Rated A+ by the BBB
Fast Pre-Approvals, Loan Closing within 14Biz Days, Lock Your Rate Now
FHA, VA, Conventional, Jumbo, Reverse, Fixed Rate, ARM, Cash-out
www.newamericanfunding.com
Mortgage Refinance rates in
Ohio
Ad Disclosure
Recommended Lenders

Ohio Homeowners: Don't Waste Time! Get Low Fixed Rate Here 3.75%APR
Compare up to 5 Offers, Against a Network of 1000s of Lenders
3.75% APR
Fixed Rate 15yr
View Rates

New American Funding
America's Top Mortgage Lender - Rated A+ by the BBB
Fast Pre-Approvals, Loan Closing within 14Biz Days, Lock Your Rate Now
FHA, VA, Conventional, Jumbo, Reverse, Fixed Rate, ARM, Cash-out
View Rates
Updated 12/11/2018
Updated 12/13/2018
Updated 12/13/2018
Homeowners: Low HARP Rates are Still in Effect!
Don't miss out on saving before it's too late
Save by Comparing Rates from Multiple Mortgage Lenders
One simple form, up to 5 competing quotes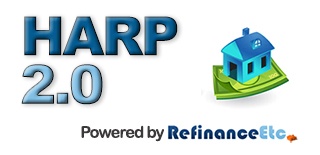 Refinanceetc.net
HARP 2.0 Home Refinance
No appraisal! No Out of Pocket Costs!
Lenders Compete and You Save!
HARP = Special Government Loan Program - Expires in 2018!
Calculate New Payment Here

mortgage-rates.freerateupdate.com
HARP 2.0 Refinance Loan 3.3% FIXED
No Appraisal, No MAX LTV, 3.9 APR
Low FIXED HARP Rate, Get a Quote
Fannie Mae and Freddie Mac OK
Takes Just 30 Seconds!
No SSN. No Login. BBB A+
Home Equity & Cash Out Options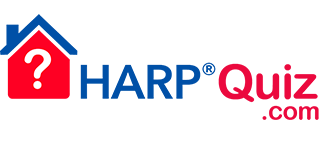 Last Call: Congress Stimulus Program
Average savings of $4,264 Each Year
Lower Your Interest Rate!
Program Ends This December!
See if You Qualify in 2 Minutes
Find out if you are pre-approved for a mortgage
Free mortgage rate quotes
Compare rates from up to 5 lenders
Select the personalized loan program that suits you best
Ohio Mortgages
Interested in buying a home in Ohio, or perhaps refinancing or taking out a home equity loan?
For any of these needs, you'll find HSH.com a great source for current OH mortgage rates, local lenders, calculators, and other mortgage info. With these resources, you can:
Find a new home loan. Whether it's city life or quieter suburbs, Ohio offers variety to suit every taste. Use HSH.com to find the best Ohio mortgage rates for your dream home.
Tap into home equity. Home equity loans can be a great way to reinvest in your existing property.
Refinance your mortgage. Using OH mortgage rates and a refinance calculator, you can quickly find out if you could save on principal and interest payments by refinancing.
Ohio Conventional Mortgage

A conventional mortgage loan is generally a loan made using private mortgage money and not backed by a government entity, such as FHA, VA or USDA. Conventional mortgages are available in fixed rate and adjustable rate varieties and with a wide range of terms. A conventional loan that meets a number of specific criteria can be sold to Fannie Mae or Freddie Mac and is known as conventional conforming mortgage.
For Ohio, the conventional loan limit is at $453,100 for all counties.
2018 Conventional loan limits for Ohio
| County Name | One-Family | Two-Family | Three-Family | Four-Family |
| --- | --- | --- | --- | --- |
| Adams | $453,100 | $580,150 | $701,250 | $871,450 |
| Allen | $453,100 | $580,150 | $701,250 | $871,450 |
| Ashland | $453,100 | $580,150 | $701,250 | $871,450 |
| Ashtabula | $453,100 | $580,150 | $701,250 | $871,450 |
| Athens | $453,100 | $580,150 | $701,250 | $871,450 |
| Auglaize | $453,100 | $580,150 | $701,250 | $871,450 |
| Belmont | $453,100 | $580,150 | $701,250 | $871,450 |
| Brown | $453,100 | $580,150 | $701,250 | $871,450 |
| Butler | $453,100 | $580,150 | $701,250 | $871,450 |
| Carroll | $453,100 | $580,150 | $701,250 | $871,450 |
| Champaign | $453,100 | $580,150 | $701,250 | $871,450 |
| Clark | $453,100 | $580,150 | $701,250 | $871,450 |
| Clermont | $453,100 | $580,150 | $701,250 | $871,450 |
| Clinton | $453,100 | $580,150 | $701,250 | $871,450 |
| Columbiana | $453,100 | $580,150 | $701,250 | $871,450 |
| Coshocton | $453,100 | $580,150 | $701,250 | $871,450 |
| Crawford | $453,100 | $580,150 | $701,250 | $871,450 |
| Cuyahoga | $453,100 | $580,150 | $701,250 | $871,450 |
| Darke | $453,100 | $580,150 | $701,250 | $871,450 |
| Defiance | $453,100 | $580,150 | $701,250 | $871,450 |
| Delaware | $453,100 | $580,150 | $701,250 | $871,450 |
| Erie | $453,100 | $580,150 | $701,250 | $871,450 |
| Fairfield | $453,100 | $580,150 | $701,250 | $871,450 |
| Fayette | $453,100 | $580,150 | $701,250 | $871,450 |
| Franklin | $453,100 | $580,150 | $701,250 | $871,450 |
| Fulton | $453,100 | $580,150 | $701,250 | $871,450 |
| Gallia | $453,100 | $580,150 | $701,250 | $871,450 |
| Geauga | $453,100 | $580,150 | $701,250 | $871,450 |
| Greene | $453,100 | $580,150 | $701,250 | $871,450 |
| Guernsey | $453,100 | $580,150 | $701,250 | $871,450 |
| Hamilton | $453,100 | $580,150 | $701,250 | $871,450 |
| Hancock | $453,100 | $580,150 | $701,250 | $871,450 |
| Hardin | $453,100 | $580,150 | $701,250 | $871,450 |
| Harrison | $453,100 | $580,150 | $701,250 | $871,450 |
| Henry | $453,100 | $580,150 | $701,250 | $871,450 |
| Highland | $453,100 | $580,150 | $701,250 | $871,450 |
| Hocking | $453,100 | $580,150 | $701,250 | $871,450 |
| Holmes | $453,100 | $580,150 | $701,250 | $871,450 |
| Huron | $453,100 | $580,150 | $701,250 | $871,450 |
| Jackson | $453,100 | $580,150 | $701,250 | $871,450 |
| Jefferson | $453,100 | $580,150 | $701,250 | $871,450 |
| Knox | $453,100 | $580,150 | $701,250 | $871,450 |
| Lake | $453,100 | $580,150 | $701,250 | $871,450 |
| Lawrence | $453,100 | $580,150 | $701,250 | $871,450 |
| Licking | $453,100 | $580,150 | $701,250 | $871,450 |
| Logan | $453,100 | $580,150 | $701,250 | $871,450 |
| Lorain | $453,100 | $580,150 | $701,250 | $871,450 |
| Lucas | $453,100 | $580,150 | $701,250 | $871,450 |
| Madison | $453,100 | $580,150 | $701,250 | $871,450 |
| Mahoning | $453,100 | $580,150 | $701,250 | $871,450 |
| Marion | $453,100 | $580,150 | $701,250 | $871,450 |
| Medina | $453,100 | $580,150 | $701,250 | $871,450 |
| Meigs | $453,100 | $580,150 | $701,250 | $871,450 |
| Mercer | $453,100 | $580,150 | $701,250 | $871,450 |
| Miami | $453,100 | $580,150 | $701,250 | $871,450 |
| Monroe | $453,100 | $580,150 | $701,250 | $871,450 |
| Montgomery | $453,100 | $580,150 | $701,250 | $871,450 |
| Morgan | $453,100 | $580,150 | $701,250 | $871,450 |
| Morrow | $453,100 | $580,150 | $701,250 | $871,450 |
| Muskingum | $453,100 | $580,150 | $701,250 | $871,450 |
| Noble | $453,100 | $580,150 | $701,250 | $871,450 |
| Ottawa | $453,100 | $580,150 | $701,250 | $871,450 |
| Paulding | $453,100 | $580,150 | $701,250 | $871,450 |
| Perry | $453,100 | $580,150 | $701,250 | $871,450 |
| Pickaway | $453,100 | $580,150 | $701,250 | $871,450 |
| Pike | $453,100 | $580,150 | $701,250 | $871,450 |
| Portage | $453,100 | $580,150 | $701,250 | $871,450 |
| Preble | $453,100 | $580,150 | $701,250 | $871,450 |
| Putnam | $453,100 | $580,150 | $701,250 | $871,450 |
| Richland | $453,100 | $580,150 | $701,250 | $871,450 |
| Ross | $453,100 | $580,150 | $701,250 | $871,450 |
| Sandusky | $453,100 | $580,150 | $701,250 | $871,450 |
| Scioto | $453,100 | $580,150 | $701,250 | $871,450 |
| Seneca | $453,100 | $580,150 | $701,250 | $871,450 |
| Shelby | $453,100 | $580,150 | $701,250 | $871,450 |
| Stark | $453,100 | $580,150 | $701,250 | $871,450 |
| Summit | $453,100 | $580,150 | $701,250 | $871,450 |
| Trumbull | $453,100 | $580,150 | $701,250 | $871,450 |
| Tuscarawas | $453,100 | $580,150 | $701,250 | $871,450 |
| Union | $453,100 | $580,150 | $701,250 | $871,450 |
| Van Wert | $453,100 | $580,150 | $701,250 | $871,450 |
| Vinton | $453,100 | $580,150 | $701,250 | $871,450 |
| Warren | $453,100 | $580,150 | $701,250 | $871,450 |
| Washington | $453,100 | $580,150 | $701,250 | $871,450 |
| Wayne | $453,100 | $580,150 | $701,250 | $871,450 |
| Williams | $453,100 | $580,150 | $701,250 | $871,450 |
| Wood | $453,100 | $580,150 | $701,250 | $871,450 |
| Wyandot | $453,100 | $580,150 | $701,250 | $871,450 |
Mortgage Rates by State