HAMP available for another year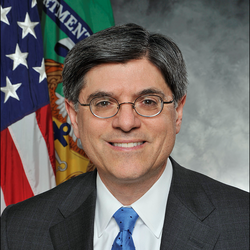 One more year!
That was the rallying cry last week for the Obama Administration's Making Home Affordable program, which, for the last five years, has sought to help distressed homeowners hang on to their homes during the U.S. housing crisis and the prolonged recovery.
Making Home Affordable, encompasses several different efforts, but most notably includes the Home Affordable Refinance Program (HARP) and the Home Affordable Modification Program (HAMP).
The reiteration that the programs will continue at least through 2015 was made on Thursday by U.S. Treasury Secretary Jacob Lew.
"We need to continue to be there for homeowners who are facing foreclosure, struggling with increasing interest rates on their modified mortgages or whose homes are caught underwater," Lew said in his prepared remarks.
When will I no longer be underwater?
If you're one of the many American homeowners whose mortgage loan is worth more than the value of your property, we know you have wondered when your home will no longer be underwater. HSH.com's
Underwater Mortgage Calculator
can tell you when. Plug your scenario into this calculator to see exactly when you'll be back in the black.
HAMP and HARP
While more than 1 million homeowners have received permanent HAMP loan modifications, more than 5 million have been helped by private-lender modification programs that Lew credited with using a modification framework inspired by HAMP.
And while more than 3 million Americans have already refinanced through HARP, the monthly numbers are dwindling despite Fannie Mae and Freddie Mac announcing that thousands more can still qualify for HARP.
While falling mortgage rates do create additional HARP refinance opportunities, many, including HSH.com Vice President Keith Gumbinger, wonder if the dwindling refinance numbers are simply a sign that refinancing has run its course.
"Homeowners in the 'sweet spot' for refinancing their loans have already locked in record or near-record-low mortgage rates over the past few years," says Gumbinger. "It may be technically possible for the remainder of qualified borrowers to refinance, but if they had a change in credit strength since they first got their loans, they might only qualify for interest rates above today's best levels, lessening the benefit of refinancing their mortgage. They may also lack the cash needed to refinance, they may plan on selling their home in a relatively short time period, or the benefit of refinancing may be so small that it simply isn't worth the time and effort."
More work to be done
Given the success of these programs, Lew admits that more should be done to strengthen the housing markets and aid homebuyers and homeowners.
"Middle-class families continue to have a difficult time finding affordable housing. And more than 6 million Americans still owe more on their homes than their homes are worth," Lew said. "When you work hard, act responsibly, and play by the rules, you should not have to live in fear that you are going to lose your home."
The Treasury's wish list
Moving forward, the Treasury does not wish to limit their housing assistance to simply another HARP and HAMP extension. The Treasury's wish list for housing market improvements includes:
New options for creditworthy prospective homebuyers who've been declined by lenders
More private capital in the housing market
An extension of the Mortgage Forgiveness Debt Relief Act. The debt relief act creates an income tax benefit for homeowners who dispose of their home in a short sale.
Housing finance reform which would restructure Fannie Mae and Freddie Mae, but first requires Congress to act to move forward.
"We know we can create a better system that provides responsible Americans with mortgage credit while supporting affordable rentals for those who choose not to buy. We can create that system without putting taxpayers at undue risk, but we need Congress to act," Lew said.
About the author:
Marcie Geffner is an award-winning freelance reporter, writer, editor and blogger whose work has been published by MSNBC, CNBC, Yahoo! Finance, Fox Business, Bankrate.com, AOL Real Estate, ThirdAge.com, Fidelity.com, Inman News and dozens of major U.S. newspapers. She holds a bachelor's degree in English from UCLA and MBA from Pepperdine University. You can follow Marcie on Twitter: @marciegeff.
Recommended Reading

Ask the Expert
Keith Gumbinger - Vice President, HSH.com
Q. Can my lender ask me why I'm buying a specific home?
A. Lenders can ask you why you are buying a specific home because there are different lending rules for......
Read more »
Recently Asked Questions...
See more »
Submitting your question...

Question received!
Check back later to see if your
question gets published.
< Go Back
Most Popular Articles