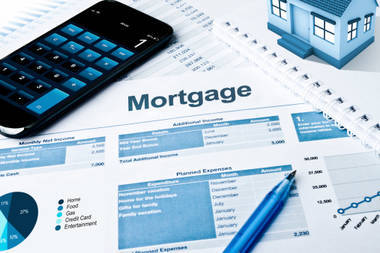 The federal government created the Home Affordable Modification Program (HAMP) and the Home Affordable Refinance Program (HARP) as part of a broader effort to help homeowners avoid foreclosure and stabilize the nation's housing market.
Announced in March 2009, HAMP targets homeowners who are struggling to stay current on their monthly payments and headed for foreclosure by modifying their mortgage terms in order to lower their monthly payments.
An important note: The HAMP program came to a close on December 31, 2016. It has been replaced by a new program from Fannie Mae and Freddie Mac called Flex Modification.
HARP, also announced in March 2009, allows borrowers who are current on their mortgage payments but can't refinance due to change in circumstance—such as reduced income or owing more on the mortgage than the home is worth—the chance to refinance at current mortgage rates.
Is HAMP right for me?
HAMP was designed to assist homeowners in danger of default. HAMP adjusts your mortgage terms (extending the loan term, lowering the interest rate or payment forbearance) until your monthly payment equals no more than 31 percent of your monthly gross income.
If your mortgage payment is already below that 31 percent threshold, you are not eligible for HAMP.
If you're currently employed and still struggling to make your monthly mortgage payments on time -- or you have missed payments -- due to financial hardship, you should pursue a HAMP loan modification.
Is HARP right for me?
HARP was designed to allow underwater homeowners, no matter how far underwater, the chance to refinance their mortgage at a lower interest rate.
Similar to conventional refinance, a HARP refinance requires an underwriting process, loan disclosures and supporting financial documentation.
If you're not behind on your mortgage payments but still find it difficult to get traditional refinancing because the value of your home has declined, you should pursue a refinance through HARP.
The HARP program expires on December 31, 2018. A streamline refinance replacement program is already in place and up and running and has fewer restrictions than HARP.
Are HAMP and HARP the same?
Both HAMP and HARP are part of the government's Making Home Affordable program. In order to qualify for either one, you'll need to have a mortgage that's owned by Fannie Mae or Freddie Mac. While seemingly similar, HAMP and HARP do, however, serve two different audiences:
HAMP: HAMP offers a modification to your current loan so that you can avoid foreclosure. To qualify, your housing payment, including principal, interest, property taxes, HOA dues and insurance, must exceed 31 percent of your gross (before tax) monthly income. You must also have a documentable hardship -- a significant reduction in income or increase in expenses that was beyond your control.
You'll have to document your income, debts, assets and hardship before you can get a trial modification, and ultimately a permanent one.
HARP: HARP, on the other hand, offers a complete refinance into the lowest available mortgage rates. That means closing out your old mortgage and getting a brand new one. In order to qualify, you'll have to be creditworthy, up-to-date on your payments and present the necessary financial documentation.
Can I do both HAMP and HARP?
In order to qualify for HAMP, you'll need to be living in the property with a loan originated before January 1, 2009. If you got a HARP refinance after that date, your loan is no longer eligible for a HAMP modification.
If you were rejected the first time you applied for HAMP because you weren't able to make your trial modification payments on time, you can't reapply. But if that's not the case and your situation has changed since you were rejected, you may be able to reapply. Contact a mortgage lender to find out more.
HARP does not allow you to reapply if the mortgage has already been refinanced under HARP. The only exception is if you refinanced a Fannie Mae loan under HARP from March through May 2009.
Outside the System
If you can't qualify for HARP, a traditional refinance may be your best bet. You can get the lowest mortgage rates by opting for a hybrid ARM such as a 5/1 product which gives you a fixed rate for the first five years at generally 1 percent less than the 30-year fixed rate. If you have little equity, an FHA refinance may be your only option.
If you can't qualify for HAMP, contact your mortgage lender anyway. Many homeowners have gotten private modifications from lenders who base their modifications around the same elements as HAMP. It never hurts to ask!
(Gina Pogol and Keith Gumbinger contributed to this article)
(Image: doockie/iStock)

More from HSH.com:
What is HARP and do I qualify for a HARP loan?
Calculator: Mortgage calculator
Calculator: When will my home no longer be underwater?
Print page