Mortgage Rate Trends: Weekly Market Trends & Forecast
---
Little Change For Rates
November 14, 2014 -- There wasn't much new information about the economy to move mortgage rates in one direction or the other this week, so they held just about steady. The dip in rates and brief spike in demand for mortgage money of October continues to fade as November progresses, and it would seem we are headed back toward the flatline pattern for both rates and credit demand we saw all summer.
In fact, to the extent that demand plays a role in the price for credit (aka interest rates) we could see some additional softening in the weeks just ahead, as consumer focus turns toward the impending holidays. This week, we simply had a quiet period which featured the Veterans Day holiday and a light calendar of data to thank for a lack of movement in rates.
HSH.com's broad-market mortgage tracker -- our weekly Fixed-Rate Mortgage Indicator (FRMI) -- found that the overall average rate for 30-year fixed-rate mortgages declined by a single basis point this week (0.01%) to ease to 4.10 percent. The FRMI's 15-year companion also saw an decrease of one basis points (0.01%), as this popular refinancing product edged down to 3.37 percent. Fully-insured FHA-backed 30-year FRMs remained unchanged, holding for a second week at an average 3.79 percent and remaining well below even conforming 30-year product. Finally, the overall 5/1 Hybrid ARM slipped by two basis points from last week's total, falling to an average 3.09 percent. As with last week, we remain just slightly above 2014 lows for all product.
See this week's Statistical Release and Mortgage Trends Graphs.
Want to get Market Trends as soon as it's published on Friday? Get it via email -- subscribe here!
As we approach "Black Friday", the Friday after Thanksgiving which unofficially kicks off the holiday retail season it bears noting that consumer moods are on an upswing, and that might presage stronger spending. The preliminary University of Michigan survey of Consumer Sentiment for November bounced up to a seven-year high reading of 89.4; unlike most gains seen in the last few months, the uptick was produced by a surge in optimism about present conditions, whereas gains in the last few months have all been driven by expectations of better future conditions.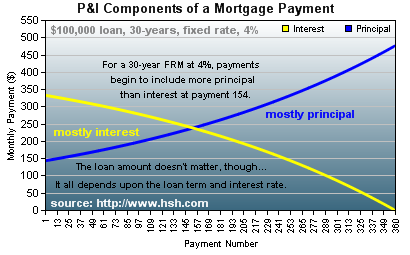 Consumers do have more to be happier about; not only have job gains been solid and layoffs diminishing for months, but incomes are ticking up just a bit of late, and perhaps more importantly, gasoline prices have dropped considerably in the last month or so. At least as reflected in the UMich data, that in turn has trimmed consumer's inflation expectations, which have dropped to an expected rate of just 2.6% over the next year.
Lower prices for gasoline may foster greater spending during the holidays. For the moment, retail sales for October edged 0.3 percent higher, recovering all of September's surprise decline. The headline figure for retail sales was tempered by lower costs for gas, of course, and sales were stronger on balance when leaving those out of the calculation, making the small headline rise somewhat stronger than it would first appear.
There is some indication that goods are becoming cheaper, too, and there is some reason to expect inflation to run lower than the Federal Reserve might prefer for a while longer yet, giving the Fed more leeway before it begins to lift interest rates. Dragged down by falling oil and gasoline costs, prices of imported goods declined by 1.3 percent in October, a fourth consecutive decline, as the stronger U.S. dollar is serving to exert downward pressure on import prices. In turn, though, the relatively weaker currencies of our trading partners means our goods become more expensive, and to stay competitive exporters must trim prices if they hope to keep sales volumes up. Prices of goods headed elsewhere declined by a full 1 percent in October, and are 0.8 percent lower on a year-over year basis. Import costs are falling faster, though, and are now sliding by 1.8 percent over the same period.
We learned last week that new job creation continued at a moderate pace in October. Running better than moderate for an eighth consecutive week are new claims for unemployment benefits; in the week ending November 8, 280,000 new applications for assistance were filed at state offices. That employers continue to retain folks even as they gradually add new employees to their ranks bodes well for future economic growth, even if wage gains remain rather meager. Even with present low levels of layoffs -- the best since about year 2000 -- there remains plenty of room in the labor market for continued gains as we go.
Inventory levels across the supply chain as expanding modestly, if unevenly. The aggregate measure of business inventory levels rose by 0.3 percent in September, but from just a 0.1 percent rise in August. After a drawdown in September, retailers increased their holdings by 0.28 percent and manufacturers by 0.24 percent. For manufacturers, it was the biggest build up since May; for retailers, it simply replenished a near like-sized drawdown in August. Holdings by wholesalers expanded by 0.26 percent, but that was actually a smaller accumulation than was seen the month prior. With measures of goods on hand to sales holding nearly steady, and what would seem to be a pick up in final demand, we should continue to see steady activity at manufacturing and in imports, too, all helping to keep the economy moving forward.
HSH's
Statistical Release
features charts and graphs for eleven mortgage products, including Hybrid ARMs.
Our state-by-state statistics are now
here
.
Current Adjustable Rate Mortgage (ARM) Indexes
Index
For The Week Ending
Year Ago
Nov 07
Oct 10
Nov 08
6-Mo. TCM
0.06%
0.05%
0.09%
1-Yr. TCM
0.12%
0.10%
0.11%
3-Yr. TCM
0.97%
0.94%
0.59%
5-Yr. TCM
1.63%
1.61%
1.36%
FHFA NMCR
4.06%
4.08%
4.26%
SAIF 11th District COF
0.663%
0.667%
0.956%
HSH Nat'l Avg. Offer Rate
4.11%
4.15%
4.34%
After a quiet week, things will get considerably more active next week, as the calendar is fairly packed. We'll get fresh information covering Industrial Production, Producer and Consumer Prices, metrics on housing demand, construction and sales, a couple of regional looks at manufacturing and the minutes of the Fed's last meeting, where the accumulation of MBS and Treasuries by the Fed came to an end, but recycling of money into new debt still persists.
We're of the mind that a less quiet week will see rates tick a little bit higher, probably adding a few basis points to this week's total. More likely than not, we're wending our way gently back toward mortgage rates seen throughout the summer; those levels remain a little above present ones, and we'll probably grind our way back to them as we go, absent any shock to drive them one way or the other.
For a longer-range outlook for rates and the economy, one which will take you up until mid December, take a look at our new Two-Month Forecast. To learn where we think the Federal Reserve will move interest rates in the years ahead, check out "Federal Reserve Policy and Mortgage Rate Cycles".
----------
Still underwater in your mortgage despite rising home prices? Want to know when that will come to an end? Check out our KnowEquity Underwater Mortgage Calculators, to learn exactly when you will no longer have a mortgage greater than the value of your home.
---
Have you seen HSH in the news lately?
Want to comment on this Market Trends? -- send your feedback, argue with us, or just tell us what you think.

See what's happening at HSH.com -- get the latest news, advice and more! Follow us on Twitter.

Daily FRMI rates are available at HSH.com Check out our weekly Statistical Release here (and archives here).
---
For further Information, inquiries, or comment: Keith T. Gumbinger, Vice President

Copyright 2014, HSH® Associates, Financial Publishers. All rights reserved.