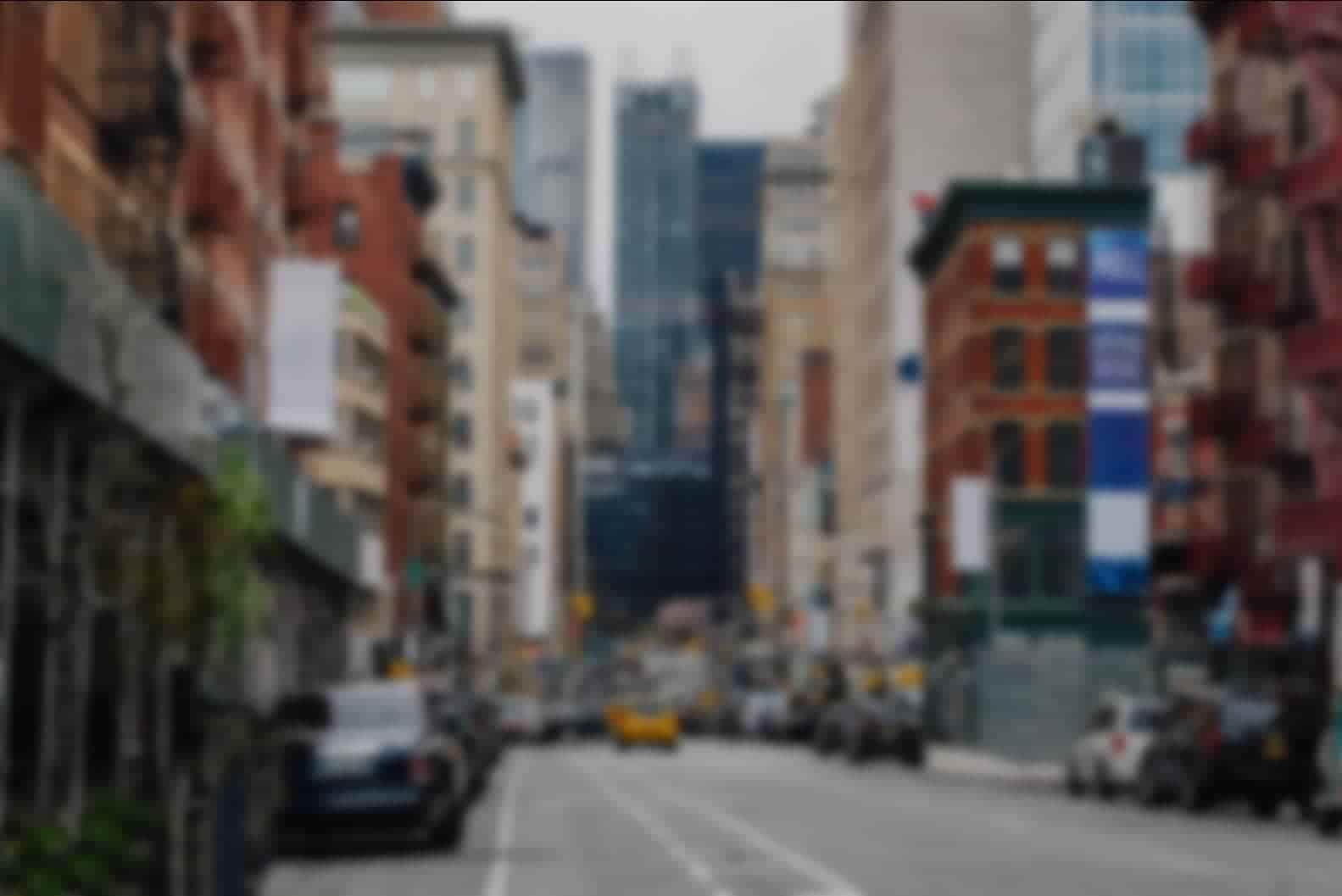 Live here, work there: Best places to live outside the big city
Updated on:
Select State
Introduction
Boston
New York
Portland
Washington, D.C.
Fargo
Las Vegas
Memphis
Omaha
Chicago
Cincinnati
Kansas City
Minneapolis/St. Paul
Mobile
Philadelphia
Pittsburgh
St. Louis
Wilmington
Methodology
Show All
Live here, work there: Best places to live outside the big city
To commute, or not to commute?
It's no secret that it's ideal for people to live where they work. And with the number of jobs in central cities growing in the post-recession era, HSH.com sought to determine whether it's best to live where you work.
When it comes to the decision between living in a central city or in one of the surrounding suburbs, the differences can be financial, educational, and related to personal security.
HSH.com looked at 17 cities and their surrounding areas to measure the trade-offs between living in or just outside those cities. In some cases, a short move outside the big city can make a big difference. In others, working and living in the city center makes the most sense.
In each of the following slides, a central city will be listed, followed by the surrounding areas with scores showing the average percentage by which conditions there are better or worse than in the central city. However general the differences cited by this study may be, the intention is for them to highlight potential situations where a short move can have a big impact. This might give you some ideas about where you might want to start packing your bags, and where you might be happier staying put.
Boston, Massachusetts
If you work in Boston, you're better off living outside the city:
New Hampshire: 33.62 percent better
Rhode Island: 14.25 percent better
Suburban Massachusetts: 9.64 percent better
The big potential win here is a move to New Hampshire, which has no income tax on wages, sharply lower home prices, and considerably less crime. If you are contemplating such a move though, bear in mind that Massachusetts does perform better than New Hampshire or Rhode Island on standardized school tests.
New York, New York
Pack your bags if you work in NYC, moving will be your best option:
New Jersey: 15.20 percent better
Connecticut: 10.03 percent better
Suburban New York: 5.01 percent better
Face it, this is an expensive part of the world to live in no matter which state you choose, but housing is even more costly in New York City than in the surrounding areas. New Jersey has the added advantage of lower taxes. However, you might be surprised to learn that New York has the lowest average crime rate of the three states.
Portland, Oregon
For those working in the city of Portland, your best bet is to live outside the city:
Washington: 24.85 percent better
Suburban Oregon: 6.62 percent better
Not only does Washington State have no income tax, but home prices are generally cheaper there. Even beyond real estate, the cost of living is generally less in Washington than in Oregon. However, the overall crime rate is higher in Washington. As an alternative, people in Portland could also save on housing by moving to some of the outlying areas in Oregon.
Washington, D.C.
Washington, D.C. is the final city on our list where it makes clear sense to work in the city but live outside it:
Virginia: 29.67 percent better
Maryland: 27.28 percent better
Effectively, people within the District of Columbia pay more and get less: taxes and real estate are more expensive, and compared to neighboring areas, both crime and school performance are worse as well. Maryland and Virginia are pretty close in the magnitude of advantage they offer. While housing costs are similar, taxes and the overall cost of living are lower in Maryland. In terms of non-economic factors, Maryland has a slight edge in educational performance, but there is considerably less crime in Virginia.
Now, here are four cities where living and working in the city makes the most sense:
Fargo, North Dakota
Fargo is the first of four cities on our list where it makes more sense to live and work in the city:
Suburban North Dakota: -5.97 percent worse
Minnesota: -38.84 percent worse
North Dakota's economic boom may have been slowed by falling oil prices, but its low unemployment rate is still an attraction for job seekers. In terms of places to live, Fargo is not a bad choice because real estate prices are cheaper there than in other parts of the state. Real estate is also cheaper in Fargo than across the border in Minnesota, and taxes are also higher in Minnesota.
Las Vegas, Nevada
It's clear that living and working in Vegas is the best option for homebuyers:
Suburban Nevada: -5.88 percent worse
Arizona: -27.47 percent worse
California: -76.18 percent worse
The brutal real estate slump in Las Vegas has resulted in housing being cheaper there than in more northern parts of the state. Parts of Arizona and California are reasonably close to Las Vegas, but those are pretty remote areas of those states, and of the three states, only Nevada has no income tax. One caution though - the average crime rate is higher in Nevada than in Arizona or California.
Memphis, Tennessee
For those working in the city of Memphis, it's better for you to live where you work:
Suburban Tennessee: -10.16 percent worse
Arkansas: -65.27 percent worse
The big advantage Tennessee has over neighboring Arkansas is no tax on wage income. As for the advantage of living in Memphis as opposed to other parts of the state, the cost of living in general and real estate in particular are cheaper in Memphis.
Omaha, Nebraska
If you work in Omaha, you have several options:
Suburban Nebraska: -0.82 percent worse
Iowa: -1.62 percent worse
Missouri: -10.76 percent worse
Omaha enjoys only a slight advantage over surrounding parts of Nebraska and Iowa, so that choice may simply come down to whether you enjoy city or suburban living. As for the option of living in Missouri, Omaha has a clear edge due to a lower average crime rate and lower real estate prices.
Chicago, Illinois
If you work in Chi-town, you have two great options to move to just outside the city:
Suburban Illinois; 10.82 percent better
Indiana: 9.22 percent better
Wisconsin: -2.83 percent worse
Indiana and other areas of Illinois offer a moderate advantage over Chicago, largely on the strength of cheaper housing prices. On the other hand, Wisconsin seems to represent a disadvantage overall, primarily because of its higher income tax rate.
Cincinnati, Ohio
If you're working in the city of Cincinnati, living close to the office is your best bet:
Suburban Ohio: 3.09 percent better
Kentucky: -8.56 percent worse
Indiana: -3.23 percent worse
These choices are all fairly close, and the trade-offs may come down to personal preferences. Real estate is more expensive in Cincinnati than further east in Ohio, but other costs of living are cheaper. Kentucky offers less crime, but higher taxes. Indiana, meanwhile, offers fairly similar characteristics to Cincinnati across the board.
Kansas City, Missouri
Workers in Kansas City will see distinct advantages living crossing the Kansas state line:
Kansas: 13.29 percent better
Suburban Missouri: -1.23 percent worse
Kansas City is split between Missouri and Kansas, and you might be better off living outside the city and on the Kansas side. The main appeals would be lower taxes, cheaper real estate, and less crime.
Minneapolis/St. Paul, Minnesota
The scores are so close between Minneapolis/St. Paul and its surrounding areas that the decision of where to live is completely up for grabs:
Suburban Minneapolis: 0.90 percent better
Wisconsin: -0.59 percent worse
Quantitatively, there is little to distinguish living in the Twin Cities from living elsewhere in Minneapolis. As for Wisconsin, its real estate is more expensive but its taxes are cheaper.
Mobile, Alabama
For workers in Mobile, you can't go wrong living in the city or the surrounding area:
Florida: 9.82 percent better
Suburban Alabama: 0.51 percent better
Mobile and other parts of Alabama are close to a wash right across the board. Florida's advantage stems from having no state income tax, but expect real estate and other costs of living to be more expensive than in Alabama.
Philadelphia, Pennsylvania
It pays to live local if you're working in Philadelphia:
Suburban Pennsylvania: 8.84 percent better
New Jersey: -1.74 percent worse
Delaware: -9.16 percent worse
Things are generally more expensive in Philadelphia than in Pennsylvania in general, which is why living outside the city might make sense. Compared to New Jersey though, Philadelphia offers lower taxes and real estate costs, and Pennsylvania also has lower taxes than Delaware along with a lower average crime rate.
Pittsburgh, Pennsylvania
On the other side of the state, crossing state lines is best for those working in the Steel City:
Ohio: 12.66 percent better
Suburban Pennsylvania: -0.31 percent worse
Based on the criteria studied, the distinction between living in Pittsburgh and elsewhere in Pennsylvania is negligible. As for Ohio, it offers cheaper real estate prices, but be advised you are also likely to find higher crime rates.
St. Louis, Missouri
Deciding where to live in Missouri is a toss-up if you work in St. Louis. The advantage lies in Illinois:
Illinois: 11.77 percent better
Suburban Missouri: -3.39 percent worse
There is not much quantitatively to distinguish St. Louis from other parts of Missouri, but Illinois offers lower taxes and real estate prices, along with a lower average crime rate.
Wilmington, Delaware
There's a clear advantage to having a bit of a commute if you work in Wilmington:
Pennsylvania: 15.97 percent better
Suburban Delaware: 2.99 percent better
Maryland: -0.19 percent worse
The Mid-Atlantic area is so tightly clustered with cities that it can be hard to distinguish one area from another, making comparisons among locations less distinct. However, the most distinct advantages of moving to Pennsylvania are lower taxes and less crime.
How we came up with these numbers
Naturally, there are several variables involved in how these differences might apply to your specific situation. Income, availability of housing, and career opportunities might be very different on one side of a state border or another, and reciprocal tax agreements can impact how earnings in one state are taxed in another.
HSH.com looked at five different factors to determine the overall implications of a move outside some cities where relocating across a state border is feasible:
State taxes, including income, sales, and gas taxes
Cost of living, relative to other areas of the country.
State crime rates, including both property and violent crimes.
School performance, based on state-wide averages for 8th grade math and reading scores.
Real estate costs, as measured by mortgage payments based on local housing prices and mortgage rates.
In each case, the percent difference between surrounding areas and the central city was calculated, and then the averages were combined to come up with an overall percentage advantage or disadvantage.
Previous
Next