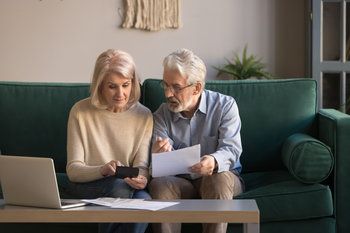 Rising home prices can make buying that first home difficult. New data reveal that more first-time buyers are relying on family members for help to buy a home. This aid may take the form of down payment assistance, covering closing costs or co-borrowing. That's hardly a surprise to the experts.
See today's mortgage rates for first-time buyers
Down Payment Assistance From Family and Friends
A recent study by the National Association of Realtors (NAR) had some interesting findings:
One-third of first-time home buyers used down payment assistance from family and friends between July 2018 and June 2019.
Over the same period, the number of first-time buyers who purchased with roommates jumped to 4% of all buyers, up from 2%.
Dr. Jessica Lautz is vice president of demographics and behavioral insights for the NAR. She says first-time buyers today typically fit into one of three categories.
"They are either personally wealthier, entering with the help of parents, or doubling up with roommates to help with affordability," she says. "And one-quarter of first-time buyers move directly from a family member's house into their first home - skipping renting."
The bottom line?
"It's very common today to enter homeownership with help. In fact, one-third of first-time buyers receive down payment help," adds Lautz.
The reasons why are obvious.
"Home prices have far outpaced wages. That makes it very difficult for a buyer to enter the market," Lautz says. "Buyers must also overcome high rents and often pay down student debt. That often makes independently saving for a down payment out of reach."
Nicole Rueth is producing branch manager for Fairway Independent Mortgage. She says the NAR report's findings make sense.
"The affordability problem has more first-time buyers turning to house hacking, co-living, coupling up to be able to purchase," says Rueth.
Related: Complete Guide to Down Payment Assistance in All 50 States
Help to Buy a Home
Can't swing the full cost of buying a home? Don't panic. Instead, consider asking kin for a gift fund.
A gift fund is cash given to you by a partner or family member that you can put toward closing costs, the down payment, or financial reserves. When it comes to conventional loans (those backed by Freddie Mac or Fannie Mae), most lenders will permit you to accept gift funds from a parent, grandparent, sibling, domestic partner, partner you're engaged to, a spouse or your child.
"Typically, it can be anyone related to you by blood, marriage, adoption, or legal guardianship," explains Adam Spigelman, vice president at Planet Home Lending.
Lenders have strict rules when it comes to gift funds. And requirements may vary by lender. Here are some of the major rules.
First, if you're making less than a 20% down payment, some of that amount can be received as a gift; but you have to pay for some of it personally, too. Putting down at least 20%? A gift fund can cover all of that amount. What about government-backed loans? If you qualify, the entire down payment can be gift funds.
Related: How to Use Gift Money for a Down Payment
Mortgage With Down Payment Assistance or Gifts
There are more hurdles to clear, however. The gift funds have to apply to down payment assistance on your primary residence or second home. Mainstream lenders don't allow gifts for investment property down payments.
"Also, it's important to inform lenders early in the mortgage process of any part of the down payment is a gift. If so, the lender will expect proper documentation," says Ben Creamer, co-founder of Downtown Apartment Company. "They want you to send them a gift letter signed by all parties that indicates the money is, in fact, a gift and not a loan."
The gift letter and supporting documents must establish that:
The donor has the money to give you (you may need a bank statement)
The money is a gift and need not be repaid
The funds come from an eligible donor (no one who benefits from the transaction, including the seller, real estate agent, loan officer, etc. can provide gifts for your down payment)
Real estate attorney Elizabeth Whitman cautions against having a gift fund donor become a co-owner of your home.
"Say a family member is named as a co-owner of the house," says Whitman. "If so, the mortgage lender may require they be a borrower on the mortgage loan. Even if the family member isn't a borrower, this person could become embroiled in foreclosure litigation if you default on your mortgage."
If in doubt, "Consult with local experts," advises Lautz. "Both your Realtor and mortgage broker can navigate any restrictions that may be in place regarding receiving help from family and friends for a mortgage."
Related: Get a Mortgage With a Low Down Payment or No Down Payment
How to Ask for Help to Buy a Home
Nervous to ask an eligible donor for gift fund money? Plan out what you want to say ahead of time carefully.
"When approaching a family member for assistance, show how this gift money could be used to grow wealth," suggests Rueth. "Explain how a larger down payment can create smaller monthly mortgage payments. Or talk about how the gift could be used as an investment - perhaps you can rent out space in your home to gain equity and income."
Lastly, before asking a loved one for gift funds, talk to your lender.
"Ask about down payment assistance and homebuyer programs run by your state, county, or even your employer," says Spigelman. "There are a lot of programs out there that can provide financial assistance. And some have forgiveness programs if you stay in your home for several years."
Don't be afraid to explore this option. Just be sure to understand the related rules and limits on gift money for a down payment. Talk with your real estate agent, lender or real estate attorney for the best advice.
Compare first-time buyer mortgage offers now
Print page