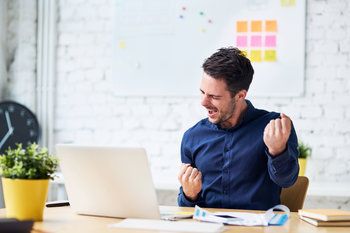 Updated by Craig Berry
When it comes to getting a mortgage, the better your credit scores, the easier it is to obtain financing. Not to mention, with higher scores come lower mortgage rates.
But what if your credit scores are low? Moreover, what if your scores are low due to no fault of your own, but as a result of mistakes on your credit report?
Credit bureaus typically take up to 30 days or longer to correct errors or resolve disputes on a consumer's credit report.
Rescore definition
There is a way to speed up the process of resolving errors and boosting your credit scores: Rescoring is a service offered by a number of mortgage lenders, brokers, and even some banks and credit unions, to request a fresh and current version of your credit report. A consumer simply supplies proof of positive account changes to their mortgage lender, who then submits this information to the three major credit bureaus.
The credit bureaus correct the mistakes, a new credit report is pulled, and the result is a "rescore." Your mortgage lender can request this process be expedited -- known as rapid rescoring.
According to Anthony Sprauve, a spokesperson for myFICO.com, a consumer information website operated by FICO, "Rapid rescoring is super simple and super straightforward, and it's a great service for people who are trying to secure a mortgage and discover some errors. They can get errors fixed quickly, so they can get the mortgage rates they deserve."
How long does it take to get a rapid rescore?
According to Jackie Peck, Branch Manager at Acopia Home Loans in Acworth, GA "Rapid rescoring helped accelerate the buying process for my clients."
"When my buyers came to see me, they had no idea about the errors on their credit report. Fortunately, my clients kept excellent records. After running their scenario through our computer software program, we determined how much how their scores could be improved by fixing these accounts that had been reporting erroneously. After supplying the necessary documentation to the credit bureaus, we were able to get their scores up 45 points in just a day." Peck says.
Peck goes on to say, "Rapid rescoring ended up being the difference in my client's ability to buy a home in 30 days, as opposed to months."
Rapid rescore timing can vary according to:
how quickly you can provide the necessary documentation to your mortgage lender, and
the turnaround time offered by service providers.
According to most lenders, the typical time frame for rapid rescoring is between three to seven days.
How quickly will my credit score update?
One point of agreement is that neither you nor your mortgage lender may be able to predict exactly how rescoring will affect your credit score, nor can either know exactly how long it will take.
Experian's website says the process "usually results in a more positive credit evaluation."
However, according to Sprauve, "any score change depends on the type of error and your own credit habits." For example, if you had excellent credit and ditched a high-balance account with late payments that wasn't yours, your score may increase considerably. Alternatively, if your credit wasn't in great shape and just contained some minor dings that weren't accurate, your score may not move much at all.
Rapid rescoring vs. credit repair
The use of rapid rescoring can only be done with the help of a mortgage lender, broker, bank or credit union. Credit repair companies cannot offer this service.
Credit repair companies are organizations that offer to improve your credit in exchange for a fee. According to the Fair Credit Reporting Act (FCRA), borrowers cannot be charged for disputing inaccurate information on their credit reports.
Credit repair companies are meant to review your credit report and address any negative items that they can on your behalf. In contrast, rapid rescoring is not meant to dispute negative information.
Rapid rescoring is intended to offer a fast way to update your credit report, resulting in larger savings on your mortgage loan.
How much does rapid rescoring cost?
Rapid rescoring can be fairly expensive. The good news is that this expense is not passed on to the consumer.
Fees for rescoring can range anywhere between $25- $40 per account, per bureau.
As an example, let's say you had five accounts to dispute with all three bureaus. This would mean a total of 15 accounts included in your rapid rescore.
15 total updates
$40 per update
$600 total fee
Fortunately for a homeowner, these fees are absorbed by the mortgage lender. However, because of rescoring's cost, not all mortgage companies offer this service.
For those in need, rapid rescoring is an increasingly popular tool and may already be offered by your mortgage lender. If you find yourself requiring service, be sure and ask your lender if they offer it. It can be the difference in making your dreams of homeownership a reality sooner rather than later.
Print page