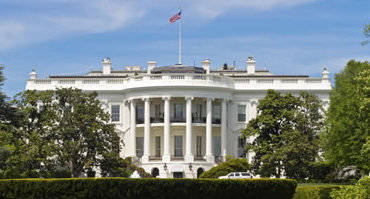 Tens of thousands of military servicepersons could soon see lower mortgage payments thanks to a new partnership between the Obama Administration and five U.S. loan servicing companies.
The partnership was created because service members don't always receive the reduced mortgage rates to which they're legally entitled to, the President said in an Aug. 26 speech in Charlotte, North Carolina.
"Under the law, our servicemembers are entitled to reduced mortgage rates, but the burden is on them to ask for it and prove they're eligible, which means a lot of folks don't get the low rates they deserve," President Obama said. "We're announcing a new partnership in which some of America's biggest banks and financial institutions will simplify the process, proactively notify service members who qualify for lower rates and make it easier to enroll. In other words, we're going to help more of our troops and military families own their own home without a crushing debt. "
Under the federal Servicemembers Civil Relief Act (SCRA), active-duty military members are entitled to a 6 percent interest-rate cap on home loans.
Banks reduce military mortgage rates
According to a blog post at WhiteHouse.gov by Jeff Zients, director of the national economic council and assistant to the President for economic policy, the following banks will participate in the rate-lowering partnership:
In a statement, Michael DeVito, head of servicing for Wells Fargo Home Mortgage in Des Moines, Iowa, said the bank was committed to making all of its active-duty service member customers aware of the SCRA protections available to them.
The bank will compare home loans it services against a military personnel database to identify active-duty service members who may be eligible for SCRA benefits and try to contact them.
Also in a statement, Quicken Loans CEO Bill Emerson said the Detroit-based lender would compare its servicing portfolio to a Department of Defense database to identify borrowers who are active-duty military members and inform them that they will receive any benefits to which they're entitled.
"Our military members have enough on their plate without burdening them with the added stress of having to contact their lenders to activate benefits the law entitles them to receive," Emerson said.
Service members not getting all their benefits
A January 2014 report by the U.S. Government Accountability Office (GAO) found not all service members who appeared eligible for the rate cap had benefitted from it.
At one institution, 82 percent of those who could have benefitted still had a rate above 6 percent.
The data wasn't comprehensive, so such findings should "only be considered illustrative," the GAO said.
Print page