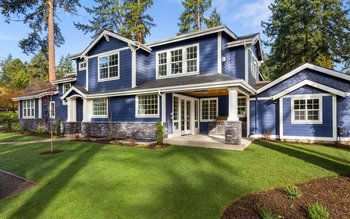 Home renovation is hot. For proof, consider that 90 percent of homeowners expect to remodel their home at some point soon, up from 84 percent tallied in 2018, concluded a recent Trulia survey. However, many homeowners underestimate the cost of the home improvements they want. And in many cases, their savings won't cover their desired renovations.
Homeowners: Cash is king
In fact, only 27 percent of homeowners who plan to remodel in the next year have saved up to one-quarter of the total home improvement cost, according to a new Discover Home Equity poll.
The report also revealed that 34% prefer to pay in cash and 23% favored using a credit card. While nearly half have more than $100,000 in home equity, only 38% plan to tap into that equity via either a home equity line of credit (HELOC; 18%), home equity loan (13%) or cash-out refinance (7%).
Homeowners underestimate remodeling costs
This may change when homeowners see the true cost of their planned renovations. Many believe their upgrades will be more affordable than experts estimate.
Consider that about two in three consumers surveyed by Discover think their bathroom or kitchen renovation will cost less than $15,000. That's considerably less than the figures from Remodeling.net for the projects they're eyeing ($19,000 to $61,000 for bathrooms and $63,000 to $125,000 for kitchens).
PK Parekh, senior vice president of Discover Home Equity Loans, says it's easy to underestimate how much a project will end up costing.
"That's why people may not have enough saved to cover the full cost of their project," notes Parekh. "Our survey found that only 25 percent of respondents indicated they have saved enough funds to complete their desired home improvement. And while people may have sufficient savings for their project, they might be saving that money for other purposes."
There's no shame in having to finance some or all of your home upgrades. In fact, it can be the smart move today -- preventing you from depleting your personal savings, which you could need in a pinch, and allowing you to capitalize on continued low interest rates.
"The average American doesn't have a lot in savings, and they're not saving like they used to," says Michelle Wilfer, branch manager for Collins Community Credit Union. "So we see a lot of financing for home improvement projects today, particularly in the form of unsecured home improvement loans, home equity loans, and HELOCs."
Renovation loans to pay for home improvements
Each financing option has its pros and cons:
An unsecured personal home improvement loan doesn't require you to use your house or other assets for collateral, and you typically can get the funds fairly quickly if you qualify. You may not be able to borrow as much as you like, however -- most lenders max out at $35,000. Unsecured loans have higher fixed interest rates because they are riskier to lenders. And their payments are higher because the borrowing term is usually short (one to five years in most cases).
A fixed home equity loan allows you to borrow against your home's equity, which is calculated by subtracting your mortgage loan's outstanding balance from your home's appraised value. You may qualify for larger loan amounts, and the fixed interest rate is lower than that of an unsecured loan. The payment is also lower, because repayment can take between 10 and 30 years. However, you have to use your home as collateral and pay closing costs.
A HELOC functions as a line of credit that enables you to tap into your home's equity and withdraw money only when needed over a set period. This drawing period covers the first few years of the loan (typically the first five years for a 15-year HELOC, and longer for a 20 to 30-year loan). Closing costs are low (even zero in some cases). You only pay interest on the money you withdraw. However, HELOC interest rates are variable, which can make budgeting your improvement harder.
Related: Guide to Home Equity Loans and Home Equity Lines of Credit (HELOCs)
A cash-out refinance lets you reset your existing mortgage loan by taking out a new, larger one. At closing, you receive the difference between the payoff of your old loan and the amount of your new loan in cash. You can use this for your home improvements. The advantage is that this method usually comes with the lowest interest rate, and the payment is lowest because the repayment is usually 15 to 30 years. But closing costs can be high and the process can take a month or more.
FHA 203(k) refinance can allow you to finance your renovations even if you have little or no home equity. That's because lenders allow you to refinance based on the improved value of your property. And there are no fees for cash out refinancing. However, FHA home loans do require mortgage insurance, even if your loan-to-value ratio is less than 80%.
Using one or more credit cards to pay for projects can be the quickest and most convenient choice. Yet you'll pay the highest interest rates (about 17% on average as of this writing) if you carry a balance. And high credit cards balances can harm your credit rating.
Related: Wrap Your Home Improvement Financing into a Refinance
Choose home renovation loans wisely
"A big driver of which option makes the most sense is the size of your project. If it's small and inexpensive, it may be better to use savings or a credit card because you have ready access to funds and can pay down your credit card balance quicker," suggests Parekh.
"If the project is mid-size, say up to $30,000, a combination of savings and a personal loan might make more sense. And if the project is more expensive, look into leveraging the equity in your home through a HELOC, home equity loan or cash-out refinance."
"The good news is that, under the current tax laws, the interest on a home equity loan or HELOC is tax deductible when the loan is used for home improvement-related expenses," Parekh adds. "We suggest consulting a tax advisor for more information."
To make a better-informed decision on financing, "talk with a lender or loan officer you trust," Wilfer recommends. "They can help you review your options and ensure which choice is going to be best for you and your financial situation."
Print page