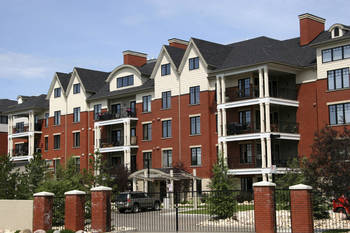 Even as home prices and mortgage rates rise, there are still bargains available for borrowers looking to purchase rental properties, although they aren't as abundant as they once were.
According to the National Association of Realtors' 2015 Investment and Vacation Home Buyers Survey, investment-home purchases accounted for just 19 percent of all sales in 2014.
"Despite strong rental demand in many markets, investment property sales have declined four consecutive years to their lowest share since 2010 as rising home prices and fewer distressed properties coming onto the market have further reduced the number of bargains available to turn into profitable rentals," Lawrence Yun, NAR chief economist, said in a statement.
While rental properties are certainly appealing, offering the promise of monthly cash flow in addition to long-term appreciation, investment properties have a number of costs that are both visible and hidden, says Michael Whitbeck, founder and CEO of UberWriter, an underwriting website based out of Michigan. Even the most obvious expenses, like the monthly mortgage payment, might pack a few surprises.
Calculate your monthly mortgage payment with our Mortgage Calculator.
Before you start searching for rental properties, run the numbers to understand whether investing in a rental property will be a windfall or a money pit.
8 rental costs to consider
No. 1: The down payment and interest rate
"In this market, with rental rates soaring, purchasing rental properties has become a great avenue for investors," says Kurt Johansson, senior loan officer for Shelter Mortgage Company in Nashville. "These are considered riskier investments in the eyes of the lenders and thus, require a minimum of 20 percent down payment and 0.75 percent higher interest rate. For three-to-four unit properties, a minimum of 25 percent down payment is required."
No. 2: Property taxes
Depending on where you purchase, property taxes can add significantly to the property cost, says Whitbeck. Be sure to contact the municipality directly to ensure that the taxes listed on the Multiple Listing Service are accurate. It's also a good idea to find out what services those taxes include. For example, does that include garbage removal?
No. 3: Homeowners insurance
Nat Kunes of AppFolio, Inc., a property management software company in Goleta, California, warns that insurance can also vary significantly depending on your region, especially if your home is located in an area prone to flooding, fires or other perils. Be sure to discuss rates with an insurance representative prior to entering a contract on the property.
No. 4: Maintenance
"We've found it's a good rule of thumb to reserve 10 to 12 months of rent per property to cover maintenance and vacancies, especially for those landlords who own few properties," says Brandon Rumbley, affiliate broker/owner at Renew Real Estate Services in the Greater Nashville area.
Whitbeck says it's a good idea to budget 10 to 15 percent of the annual property rent for maintenance and upkeep of the property, in addition to any tenant-caused damage that should be covered by security deposits.
"To get the maximum value of your property when you want to sell it, you're going to have to keep it in good condition," Whitbeck says.
No. 5: Association fees
Some condominiums and homeowners associations have monthly fees associated with them. These also need to be included in your budget. In addition, warns Whitbeck, if the unit is part of an association, first make sure there are no rules against rentals.
No. 6: Utilities
While utilities like gas and electric are often the responsibility of the tenant, some services, like water and sewer, might be included in the rent. If you plan to include utilities in your rental price, get an estimate from the utility companies of the average monthly usage.
No. 7: Tenant search
Finding good tenants also carries a cost. John Brevard, owner of West End Properties in Nashville, charges prospective tenants a nonrefundable $25 application fee to be considered for his properties to defray that cost. "Of course, that dollar amount varies," he says.
Indeed, Rumbly charges a nonrefundable $35 application fee for any occupant 18 years or older.
Hiring a property manager or real estate agent to handle the search for you will carry an additional cost that varies considerably by market.
No. 8: Vacancy allowance
Whitbeck warns landlords not to assume the property will be rented 12 months out of the year. He advises allowing two months of vacancy, if possible, when setting rents.
Overall, Brevard says he generally retains 1 percent to 2 percent of the property value that he owns or manages to pay things like vacancies and repairs.
But the amount you should retain really depends on your market. Undeniably, it's essential to understand your market to know how long rental properties typically stay on the market.
If you've tallied up these expenses and you're still in the black, a rental property might be a good investment. Budget carefully and stay on top of rent collections to ensure your rental property pays off.
Mitch Strohm contributed to this article. || Image: iStock (Gesundheit)
Print page