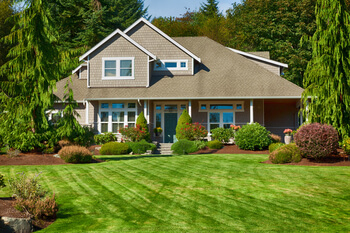 Homes in all 100 of the top metro markets fully recovered any value they lost during the last housing bust a few quarters ago, but that doesn't mean there still isn't a race to the top... and up from the bottom, too. The geographic mix of markets with the greatest value increases since previous price peaks continues to change, as does the group of areas where home value recoveries have taken longer and been more meager.
After a strong upward rush over a few years, home price increases are beginning to cool. This is taking the top edge off value recoveries in some areas and allowing others to move up the ranks.
HSH.com's Home Price Recovery Index uses a Federal Housing Finance Agency's (FHFA) Home Price Index as a basis to determine which of the top 100 housing markets have fully recovered value lost (or more) in the last housing bust and which still lag behind in the current housing recovery. The time period covered by the HPI begins with the first quarter of 1991 and runs through the third quarter of 2022. We compare the metro's previous peak value from the mid-2000s boom against present values to determine if the given market has recovered all of its value lost in the housing bust of the 2011-2013 rout.
Quarterly update:
As noted above, home price increases are slowing or reversing, at least on a quarter-to-quarter basis. In fact, 48 of the top 100 metro areas saw outright declines in home values in the third quarter of 2022 compared to the second; one metro was unchanged, and 51 saw modest-to-moderate value increases overall. Among those that saw quarter-to-quarter declines in values were some notable high-flying metros, including five in California and several noted out-migration locations like Austin Texas, Boise Idaho and Salt Lake City, Utah.
Quarter-to-quarter dips in values may leave some very recent homebuyers feeling a little blue, but the overall picture for more than half of the metros was still one of at least some increase in home values. Stepping back for a longer view, home values compared to a year ago are still significantly higher now than then, with the lone exception of one metro area (Oakland-Berkeley-Livermore, CA, where values were 0.57% below year-ago levels). Year-over-year, there were 10 metros with 20%+ increases in value - eight in Florida, and one each in North Carolina and South Carolina.
However, these annual references are also smaller compared to the second quarter, where there were three metros sporting annual value increases in excess of 30% and 24 more between 20% and 29.99% with the smallest yearly increase of over 9%. The third quarter group had only the aforementioned 10 metros over 20% and none of 30% or more, so the cooling of gains in value is widespread.
Most recovered group
Nine of the "most recovered" metro areas saw softening in home values in the latest quarter. More than half of these high-fliers saw meaningful easing: the Austin-Round Rock-Georgetown, TX metro dipped by 5.08%; Boise City, ID fell 5.14%, the Denver-Aurora-Lakewood, CO market slumped by 2.81% and the Raleigh-Cary, NC region softened by 2.74%. The three remaining metros sported value declines of less than one percentage point, and just two metros -- the Charlotte-Concord-Gastonia, NC and San Antonio-New Braunfels, TX regions -- posted a quarterly increase. In Charlotte's case, this was good enough to move it up from #12 last quarter all the way up to #6 for this quarter, filling a spot vacated by the Salt Lake City metro area, where a 4.78% decline in values dropped it to #13 this quarter from #6 in the last one.
Given the mixed trend for home values this period and some uncertainty as to what may happen in the fourth quarter, it's not clear if we'll have new entrants into the top ten group when we next update this content. The Greenville-Anderson, SC and Buffalo-Cheektowaga, NY have he best chances to move up if some higher-ranking metros see additional price softening as we close out 2022.
Two of the most expensive housing markets in the country showed measurable declines in value for the third quarter: the San Francisco-San Mateo-Redwood City, CA (MSAD) saw values decline by 14.11% compared to the second quarter of 2022 (and home values are now 4.27% lower this year when compared to the third quarter of last year). The San Jose-Sunnyvale-Santa Clara, CA recorded an 8.53% quarterly drop in value but home values there are still an aggregate 1.06% higher this year than last.
That said, these metros aren't well represented in the data. These markets have become so expensive that even the expanded conforming loan limits for high-cost areas -- nearly $1 million for a single-family home -- aren't nearly enough to cover the cost of a median-priced home in either area. The FHFA data only catches value changes in loans bought by Fannie Mae or Freddie Mac, so transactions in these areas mostly aren't captured, as most loans made there aren't sold to the two government entities.
Of the group with the smallest increase in value over prior peaks, the Chicago-Naperville-Evanston, IL (MSAD) shows the smallest improvement, but in the third quarter of 2022 was now in excess of 19% of its previous high mark set back in 2007. The group of ten metros least above their prior boom-time highs is rather concentrated, comprising three metros in Illinois, three in Connecticut, two in Maryland and two in California.
Retiring the HPRI
As we've noted in the last few updates to the HPRI, we knew at some point there would be no more "recovery" in our Home Price Recovery Index. We expect to track the "most recovered" group for a while longer yet, and of course, HSH's Home Value Estimator (MyHPI) will continue to be updated, so you can track changes in your favorite metro as we go along.
Last year, we introduced a new means of following changes in home values. Our Home Value Tracker uses a different set of FHFA data that includes both repeat purchases and refinances, so it's a very robust data set. However, as there is no "refinancing season", the data is not seasonally adjusted and so can be more volatile from quarter to quarter. That said, Home Value Tracker covers more than four times the metro areas as did our HPRI covering over 400 metros in all, and provides five value-change reference points -- change from last quarter, two quarters ago and one, three and five years ago. The new HVT contains two tables showing home values changes in the metros with the 10 largest and 10 smallest home price changes over the last year, and a unique lookup tool so you can see your local market's changes over those time points, too.
We've also created a new custom-time-period tracking tool Home Value Tracker-MyHVT, where you can see what's happened to home values in any of the 400+ metros over any time frame you like, including what's happened while you owned your home (or any other period) -- from 1995 to now.
How has your home value changed in the time you've owned it? The HPRI only reviews trough-to-peak changes for each market in our evaluation, so your local experience in value change from when you purchased your home to today will of course be different. To see what's happened with home prices during the time you've owned your home, check our home value estimator, MyHPI. To see where you are in your mortgage, use our mortgage amortization calculator.
Tracking and projecting your home equity
The combination of home price increases and your retirement of the amount you owe may see you with a larger equity stake than you think. If you're interested in how much equity you've got in your home or are looking to pursue a future home equity goal, you'll want to check out our Home Equity Calculator and Projector.
10 metro areas that have recovered the most
Metro
Area
Peak high
value
Post-peak
Low value
Current
value
Amount
now
above
prev peak
Austin-Round Rock-Georgetown, TX
265.14
254.97
781.63
194.80%
Denver-Aurora-Lakewood, CO
270.04
248.38
726.43
169.01%
Nashville-Davidson--Murfreesboro--Franklin, TN
220.50
193.43
570.00
158.50%
Dallas-Plano-Irving, TX (MSAD)
170.96
163.74
440.80
157.84%
Fort Worth-Arlington-Grapevine, TX (MSAD)
167.31
158.90
420.04
151.05%
Boise City, ID
293.82
161.62
694.30
136.30%
Charlotte-Concord-Gastonia, NC-SC
193.58
158.69
428.81
121.52%
Colorado Springs, CO
260.08
216.59
573.95
120.68%
San Antonio-New Braunfels, TX
212.84
196.65
469.37
120.53%
Raleigh-Cary, NC
198.50
174.39
433.05
118.16%
Can some locations or properties still not have achieved recovery?
Since the HPRI compares values that are derived from an entire metropolitan area (some of these quite expansive) it's certainly possible that some homes or neighborhoods have not participated in the home price recovery as strongly as other areas in the same metro. In fact, and although it continues to diminish, CoreLogic reported that in the second quarter of 2022, the total number of residential properties with negative equity was still 1 million homes, or 1.8% of all mortgaged properties. With home values in metros more mixed in the third quarter of 2022 it's likely that somewhat fewer of these homes have moved to a positive equity stake, so the problem of a homeowner being underwater still persists and even has the potential to re-worsen a bit.
Also, even if home prices don't increase for such homes or areas, homeowners will eventually come to a positive equity position as they make regular payments on their mortgages. In addition, even small changes in home values will tend to help fill in any value gap over time. In this way, even if the value of a specific home hasn't yet returned to a previous high, it's not as though the homeowner won't ever have any equity.
For example, in the case of a home purchased at a previous price peak in early 2006 (and assuming no refinance of the mortgage) the homeowner would have paid off about 32 percent of the original loan amount by now. This calculation doesn't include any downpayment the homeowner may have made, so the equity stake would be increased by that amount, too. Purchases made before the peak period or after prices began to descend would see this equity stake be increased as well. Given interest rates in place in 2006 -- 30-year FRMs at about 6.5% in the third quarter, odds favor that a homeowner would have refinanced at least once (if not twice) by now to take advantage of falling rates, and a 3.5% refinance in September 2012 would still even see the homeowner with more than a 30% retirement of principal by now.
How has the value of YOUR home changed?
HSH.com has developed a tool that allows you to see how the price change in your market has affected the value of your home. With our "
Home Value Estimator
," you select your market and the time frame in which you have owned your home to estimate how the changes in your market have impacted your home's value. If your marketstill hasn't fully recovered and you think your home is still underwater, find out when you'll have positive home equity again with our
KnowEquity When
calculator.
All now recovered, the remaining 90 metro areas
Here's a look at the remaining 90 metro areas from the FHFA's HPI list.
Metro
Area
Peak high
value

Post-peak
Low value

Current
value

Amount still
below peak
value

Amount
now above
prev peak

Akron, OH
176.84
140.19
274.46
n/a
55.20%
Albany-Schenectady-Troy, NY
183.52
167.54
270.53
n/a
47.41%
Albuquerque, NM
239.01
189.2
361.43
n/a
51.22%
Allentown-Bethlehem-Easton, PA-NJ
204.2
151.95
280.53
n/a
37.38%
Anaheim-Santa Ana-Irvine, CA (MSAD)
286.66
196.72
445.84
n/a
55.53%
Atlanta-Sandy Springs-Alpharetta, GA
198.29
137.95
401.17
n/a
102.31%
Bakersfield, CA
251.78
118.25
304
n/a
20.74%
Baltimore-Columbia-Towson, MD
267.48
205.05
332.3
n/a
24.23%
Baton Rouge, LA
229.87
213.53
343.39
n/a
49.38%
Birmingham-Hoover, AL
211.92
173.98
364.09
n/a
71.81%
Boston, MA (MSAD)
268.29
219.19
442.81
n/a
65.05%
Bridgeport-Stamford-Norwalk, CT
240.04
181.63
295.74
n/a
23.20%
Buffalo-Cheektowaga, NY
146.08
144.85
316.61
n/a
116.74%
Cambridge-Newton-Framingham, MA (MSAD)
257.12
211.96
435.4
n/a
69.34%
Camden, NJ (MSAD)
222.84
162.56
294.34
n/a
32.09%
Cape Coral-Fort Myers, FL
317.02
132.5
476.56
n/a
50.32%
Charleston-North Charleston, SC
286.45
202.51
600.01
n/a
109.46%
Chicago-Naperville-Evanston, IL (MSAD)
237.08
159.46
282.44
n/a
19.13%
Cincinnati, OH-KY-IN
179.18
149.11
314.5
n/a
75.52%
Cleveland-Elyria, OH
173.17
134.36
266.53
n/a
53.91%
Columbia, SC
187.09
160.52
316.2
n/a
69.01%
Columbus, OH
180.05
157.26
368.35
n/a
104.58%
Dayton-Kettering, OH
155.63
124.99
255.27
n/a
64.02%
Detroit-Dearborn-Livonia, MI (MSAD)
207.33
111.73
293.99
n/a
41.80%
El Paso, TX
196.32
170.96
306.28
n/a
56.01%
Elgin, IL (MSAD)
200.12
128.27
243.24
n/a
21.55%
Fort Lauderdale-Pompano Beach-Sunrise, FL (MSAD)
351.54
176.58
560.82
n/a
59.53%
Frederick-Gaithersburg-Rockville, MD (MSAD)
277.02
205.44
352
n/a
27.07%
Fresno, CA
273.72
137.9
353.46
n/a
29.13%
Gary, IN (MSAD)
187.27
159.11
313.71
n/a
67.52%
Grand Rapids-Kentwood, MI
183.82
136.74
384.33
n/a
109.08%
Greensboro-High Point, NC
167.24
142.29
303.65
n/a
81.57%
Greenville-Anderson, SC
191.61
172.12
415.99
n/a
117.10%
Hartford-East Hartford-Middletown, CT
172.42
144.45
218.74
n/a
26.86%
Houston-The Woodlands-Sugar Land, TX
196.28
189.75
410.04
n/a
108.91%
Indianapolis-Carmel-Anderson, IN
159.34
144.28
328.91
n/a
106.42%
Jacksonville, FL
300.06
179.78
516.71
n/a
72.20%
Kansas City, MO-KS
200.17
163.71
380.89
n/a
90.28%
Knoxville, TN
205.09
179.17
433.45
n/a
111.35%
Lake County-Kenosha County, IL-WI (MSAD)
208.92
139.23
252.1
n/a
20.67%
Las Vegas-Henderson-Paradise, NV
269.12
99.98
377.23
n/a
40.17%
Little Rock-North Little Rock-Conway, AR
191.01
182.14
298.59
n/a
56.32%
Los Angeles-Long Beach-Glendale, CA (MSAD)
276.36
165.69
414.76
n/a
50.08%
Louisville/Jefferson County, KY-IN
200.34
186.38
359.83
n/a
79.61%
Memphis, TN-MS-AR
175.52
143.99
311.83
n/a
77.66%
Miami-Miami Beach-Kendall, FL (MSAD)
414.46
214.6
661.41
n/a
59.58%
Milwaukee-Waukesha, WI
235.33
188.18
365.31
n/a
55.23%
Minneapolis-St. Paul-Bloomington, MN-WI
262.93
187.15
394.89
n/a
50.19%
Montgomery County-Bucks County-Chester County, PA (MSAD)
212.58
182.42
316.15
n/a
48.72%
Nassau County-Suffolk County, NY (MSAD)
300.02
234.49
427
n/a
42.32%
New Haven-Milford, CT
201.33
151.73
246.52
n/a
22.45%
New Orleans-Metairie, LA
265.27
222.29
407.52
n/a
53.62%
New York-Jersey City-White Plains, NY-NJ (MSAD)
271.22
218.66
376.84
n/a
38.94%
Newark, NJ-PA (MSAD)
270.06
205.76
356.89
n/a
32.15%
North Port-Sarasota-Bradenton, FL
340.48
160.93
583.73
n/a
71.44%
Oakland-Berkeley-Livermore, CA (MSAD)
307.59
162.23
464.98
n/a
51.17%
Oklahoma City, OK
200.34
192.32
363.7
n/a
81.54%
Omaha-Council Bluffs, NE-IA
200.68
180.92
373.53
n/a
86.13%
Orlando-Kissimmee-Sanford, FL
285.53
141.31
457.25
n/a
60.14%
Oxnard-Thousand Oaks-Ventura, CA
284.6
173.06
396.15
n/a
39.20%
Philadelphia, PA (MSAD)
237.57
202.25
374.83
n/a
57.78%
Phoenix-Mesa-Chandler, AZ
339.12
159.91
609.82
n/a
79.82%
Pittsburgh, PA
178.83
173.87
344.78
n/a
92.80%
Portland-Vancouver-Hillsboro, OR-WA
335.59
246.94
628.42
n/a
87.26%
Providence-Warwick, RI-MA
242.35
176.32
362.43
n/a
49.55%
Richmond, VA
238.29
182.98
378.12
n/a
58.68%
Riverside-San Bernardino-Ontario, CA
272.13
127.78
396.99
n/a
45.88%
Rochester, NY
138.23
133.92
247.61
n/a
79.13%
Sacramento-Roseville-Folsom, CA
258.27
126.34
356.33
n/a
37.97%
Salt Lake City, UT
352.25
259.33
755.57
n/a
114.50%
San Diego-Chula Vista-Carlsbad, CA
298.38
187.34
485.32
n/a
62.65%
San Francisco-San Mateo-Redwood City, CA (MSAD)
280.81
212.9
518.69
n/a
84.71%
San Jose-Sunnyvale-Santa Clara, CA
294.02
196.41
522.48
n/a
77.70%
Seattle-Bellevue-Kent, WA (MSAD)
295.55
201.94
589.55
n/a
99.48%
St. Louis, MO-IL
210.81
172.28
322.28
n/a
52.88%
Stockton, CA
273.38
108.54
348.28
n/a
27.40%
Syracuse, NY
148.22
139.69
249.49
n/a
68.32%
Tacoma-Lakewood, WA (MSAD)
292.55
182.25
562.77
n/a
92.37%
Tampa-St. Petersburg-Clearwater, FL
310.31
169.08
593.59
n/a
91.29%
Tucson, AZ
304.11
173.15
464.63
n/a
52.78%
Tulsa, OK
187.41
170.23
346.25
n/a
84.76%
Urban Honolulu, HI
194.34
173.57
345.74
n/a
77.90%
Virginia Beach-Norfolk-Newport News, VA-NC
273.9
206.12
355.6
n/a
29.83%
Warren-Troy-Farmington Hills, MI (MSAD)
206.39
122.57
313.05
n/a
51.68%
Washington-Arlington-Alexandria, DC-VA-MD-WV (MSAD)
281.8
201.12
385.74
n/a
36.88%
West Palm Beach-Boca Raton-Boynton Beach, FL (MSAD)
321.12
153.75
556.47
n/a
73.29%
Wichita, KS
183.73
165.92
318.74
n/a
73.48%
Wilmington, DE-MD-NJ (MSAD)
215.96
164.91
281.78
n/a
30.48%
Winston-Salem, NC
173.55
153.59
303.3
n/a
74.76%
Worcester, MA-CT
231.57
169.09
345.68
n/a
49.28%
More about the HPI
The Home Price Index is a broad measure of the movement of single-family house prices. It has been published by the Federal Housing Finance Agency and precursor agencies since the fourth quarter of 1995.
For each market, the index uses 1991 home prices as a basis. Those dollars are "normalized" to a value of 100 for each market; that is, regardless of the actual dollar cost, the index value for a given market becomes 100. For example, a home price in Allentown, PA in 1991 might have been $65,000; this becomes a base value for Allentown of 100, and changes since then are presented as percentage changes from that initial 100 value.
The HPI is based on purchase-only transactions involving conforming, conventional mortgages purchased or securitized by Fannie Mae or Freddie Mac. Only mortgage transactions on single-family properties are included. The HPI does not include property transactions backed by FHA, VA, USDA or non-conforming (e.g. jumbo) mortgages.
The HPI is updated each quarter as additional mortgages are purchased or securitized by Fannie Mae and Freddie Mac.
The HPI is a weighted, repeat-sales index, meaning that it measures average price changes in repeat sales of the same properties.
The HPI shows the relative change in prices in a metropolitan area from quarter to quarter or period to period. HSH.com has pulled out information from each area to show the amount of change from 1991 to the pre-housing-crisis peak, the low achieved during or after the peak, and how much improvement has taken place since that near-term bottom.
The FHFA uses the revised Metropolitan Statistical Areas (MSAs) and Divisions as defined by the Office of Management and Budget (OMB) in Bulletin 20-01. If specified criteria are met and an MSA contains a single core population greater than 2.5 million, the MSA is divided into Metropolitan Divisions.
For more details on the HPI and how it is put together, see http://www.fhfa.gov/Media/PublicAffairs/Pages/Housing-Price-Index-Frequently-Asked-Questions.aspx
Print page