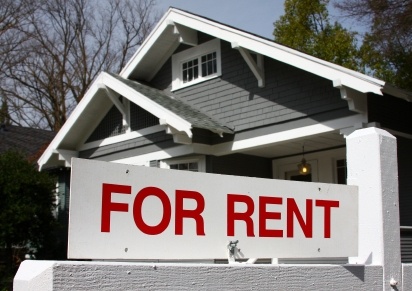 If you own your own home, you've probably wondered how much money you could make by renting it out through Craigslist, Airbnb, HomeAway, VRBO, FlipKey or another platform.
Dan Nainan did more than wonder.
A professional comedian who performed 111 shows in 13 countries in 2015, Nainan says he's rented out the 750-square-foot, one-bedroom Manhattan apartment he owns 10 or 15 times in the last year. Charging $250 per night, he's pocketed more than $10,000 for less than 15 hours of work.
"I was letting friends stay there because people always come to New York, and they're desperate," he says. "Then I thought, why don't I start renting it and see how much I can get?"
Nainan says he prefers Craigslist to the other platforms because it's free, though he adds that "you have to be more careful with Craigslist because you don't know who you're dealing with."
He's met some, though not many of his renters. Occasionally, there's a few hours' overlap between their arrival and his departure. Usually, he just leaves the key with the building's doormen on his way out.
His only costs, apart from generous tips for the building super and those helpful doormen, are nice soaps and baskets of disposable toiletries for his paying guests.
Related: Is there such a thing as an "Airbnb mortgage"?
Communicate with your renter
Good communication with your renters, whether in person or by email or text, is not only crucial to smooth handoffs of your home or room for rent, it could also save you money. If your clothes washer leaks, tub drain runs slow or your home needs other maintenance or repair work, a renter's report could enable you to remedy the problem before it becomes worse and much more costly to fix.
5 tips for making money renting out your home
If you're inspired by Nainan's experience, you'll need to make your living space guest-ready; advertise it with a description, pictures, rate and availability; monitor inquiries as you receive them; select your renters, and communicate your house rules and check-in and check-out times.
No. 1: Time your offer
Big events like sports championships, political conventions and music festivals dramatically increase demand for short-term rentals in towns that don't have enough conveniently located hotel rooms to meet the need, says Adam Annen, a spokesperson for the HomeAway rental platform headquartered in Austin, Texas.
How much you can charge "depends on where your property is," he says.
No. 2: Understand the upfront charges
How much you'll pay for your listing depends on which platform you choose. Craigslist is free. Airbnb charges a 3 percent host service fee for each reservation you accept. HomeAway charges $349 for a 12-month annual subscription or a 10 percent per-booking fee.
No. 3: Show your home's best features
"Take as many photos as you can and make your listing description as detailed as possible, especially with regards to location," Annen suggests.
No. 4: Cleanliness and amenities matter
Annen says professional cleaners are a must before your guests arrive and an option after they leave. Make sure all your appliances and any amenities like a dishwasher, big-screen or hot tub are in working order.
"People are renting your home with the expectation that everything works," Annen says.
No. 5: Secure your valuables
Annen says most people are respectful of vacation homes, but it's still a good idea to lock up your valuables. Use your attic, basement or one room of your home, or move your valuables to a friend's home or your own self-storage unit.
Insurance requirements
What would happen if your renter damages your home, steals your belongings or causes other problems? It depends on the type of insurance you have and what is and isn't covered in your policy.
Before you decide to rent out your home, you should call your insurance carrier and find out whether your policy covers occasional short-term rentals, says Michael Barry, a spokesperson for the Insurance Information Institute in New York City. You might be required to notify your insurance company for your coverage to be effective or you might have to purchase a rider or endorsement to enhance your coverage.
If you plan to rent out your home more frequently, you'll be operating as a business and might want to buy a separate insurance policy for your activities.
Airbnb includes insurance and accidental damage coverage with your listing. HomeAway offers property damage projection, which covers incidental damage like a broken lamp or carpet stain, as an optional add-on.
Barry says insurance provided by the platform might be secondary coverage, which will help you only after your own insurance has been tapped out.
"That's something to look at as well," he says.
Problems with Airbnb and other short-term rentals
Short-term rentals aren't without controversy. Some cities prohibit them; others limit the number of nights a personal residence can be rented out. Major cities like San Francisco, New York and Los Angeles have grappled with issues like disgruntled neighbors and loss of affordable housing as homes in residential areas converted to full-time short-term rental use.
Do I have to pay taxes on my rental income?
Homeowners who rent out their own home 14 or fewer days per year don't have to report that rental income to the IRS for federal income tax purposes, according to IRS Publication 527.
Beyond 14 days, however, the IRS might well take an interest.
In his prepared remarks for a June 2016 tax software industry conference, IRS Commissioner John Koskinen said taxpayers who participate in the so-called sharing economy "face some interesting tax situations" and the IRS "will be working to raise public awareness" of this tax obligation.
Homeowners who earn short-term rental income might also owe state or local tax. Some communities require a business license, permit or registration or collect hotel or transient occupancy taxes. To find out the rules in your community, consult your city's website, call your local code compliance office or check Airbnb's "Responsible Hosting" guidelines, which summarize laws and regulations in 49 cities.
Print page