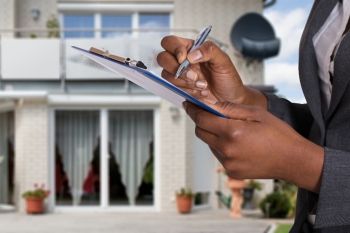 A home appraisal is one of the key hurdles you'll probably have to clear to sell your house. While technically it is the buyer who pays for the appraisal in order to get a loan, the seller also has a huge stake in the outcome of the appraisal.
Because mortgage loans use the property being purchased as collateral, lenders require an appraisal to make sure the property justifies the amount they are lending. If your house is appraised for less than the proposed purchase price, this can severely limit the ability of potential buyers to get financing, and seeing an appraised value that is less than the asking price may scare buyers into thinking the house is overpriced.
Even if you aren't selling your home, an appraisal can affect your ability to refinance your mortgage or get a home equity loan. In short, it pays for home homeowners to understand the home appraisal process so they can improve their chances of a successful appraisal.
How to prepare for a home appraisal
Before you even put your home up for sale, you should anticipate whether or not there might be issues with the appraisal. Here are considerations when researching how to get the highest appraisal on your home:
Study recent home sales in your area. Get a sense of where market values are these days, and whether they are rising or falling. You'll want to do this anyway to make sure you set a competitive price for your home.
Consider how well your property fits in with the neighborhood. Comparisons with other sales in the area are less relevant if your property is something of an oddball compared to the rest of the neighborhood - for example, if the lot size is much bigger or smaller than the norm, or if the house has unusual characteristics.
Account for problem areas. Appraisers look for potential liabilities for the property such as structural problems, radon gas, lead paint, lack of access to utilities and unapproved additions. Expect the presence of such problem areas to deduct from the appraised value of your home.
Inquire how the buyer intends to finance the home. This is worth knowing because a low down payment leaves less margin for error on the appraisal, and an FHA mortgage entails an especially rigorous appraisal process.
Ways to improve your home appraisal
While some problems can't be easily addressed, there are certain improvements you can make to get a better appraisal result:
Repair, don't renovate. It's generally not worth making major renovations like completely remodeling a room, but it is worth making any relatively simple repairs that are needed. This includes things like patching cracks in the walls or replacing damaged carpeting.
Put your best foot forward. Even the professionals who conduct appraisals are influenced by first impressions. A neatly-mowed lawn and a clean house can create the impression of a well-maintained property.
Be up-to-date, but not trendy. If repainting or replacing carpets is called for, this can help the property appear newer and thus more valuable. In doing so, make choices that make the home look up-to-date but not overly dependent on current fashions that won't stand the test of time.
Clue the appraiser into positive developments in the area. If there are things that might improve property values in the area, such as an upgrade to local schools or the addition of new amenities nearby, make sure the appraiser is aware of these positive developments.
How to respond to a low house appraisal
If the appraised value of your home comes in below your expectations, there are steps you can take:
Review the appraisal report for accuracy. Make sure there are no errors and that the comparisons used for valuation purposes are relevant.
Look for details you can address. You might be able to make repairs or changes that can nullify some negatives in the report that detracted from the appraised value.
Offer a discount based on the problems identified. As an alternative to making repairs yourself, you may offer the buyer a discount that both allows a mortgage to get approved and reassures the buyer that they are paying a fair price.
Look for a buyer with stronger financing. A buyer who is not dependent on an FHA mortgage and/or is able to make a bigger down payment may have an easier time getting a mortgage even if the appraisal isn't as strong as you'd like.
Your house is an asset - and quite possibly your most valuable one. Making the most of home appraisal process can help you ensure that this asset gets the valuation it deserves.
Print page