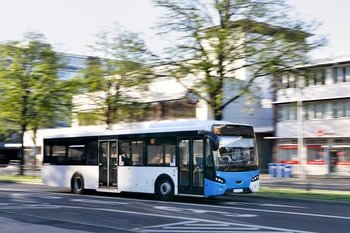 Buying a home near public transportation can really pay off. That's because it can be cheaper and less burdensome to take the bus or train than to drive, fuel, maintain, and insure a car.
That's not the only reason to reside near a train or bus stop. New research shows that buying a home close to public transit services may actually increase your home's value.
But such a move has its cons as well as pros. So if you're thinking about locations in which to purchase a home, explore your options carefully - including proximity to mass transit services.
What fresh research reveals
A recent report by the National Association of Realtors (NAR) and the American Public Transportation Association studied neighborhoods located within a half-mile of public transit services. These included Boston; Hartford, Connecticut; Los Angeles; Minneapolis-St. Paul; Seattle; Phoenix; and Eugene, Oregon. Among the study's findings:
Homes within these neighborhoods had 4-24% higher median sale prices between 2012 and 2016.
Commercial property there also saw values increase; four of the areas observed median sales prices per square foot rise between 5-42%.
Transportation costs in these communities are significantly lower than in other areas. Homeowners can save anywhere from $2,500 to $4,400 thanks to public transit services.
One in four people living close to public transportation don't own an automobile.
Analyzing the benefits
Nadia Evangelou, senior economist and director of forecasting for the NAR, says the takeaways from this study are clear.
"Homeowners can accumulate higher equity gains by living near transit areas," she says.
In addition, "easy access to destinations and activities is an important factor in home buying. Residents of transit-oriented neighborhoods have greater access to jobs via transit. They also own fewer cars and live in dense, walkable areas. This results in lower transportation costs."
Evangelou adds that some areas, like Eugene, offer only bus rapid transit. Yet bus service alone was "effective in spurring home value increases in the smaller markets. In Eugene, the median sales price of residential properties within a half-mile of the bus rapid transit line increased 49% from 2012 to 2016. Prices in non-transit areas also increased, but at a slower pace - 25%."
William Walzer is a real estate attorney with Davidoff Hutcher & Citron LLP. He says access to a comprehensive mass transit network - whether it's a subway, light rail, or bus line - offers enormous benefits.
"Commuting to work and other travel is almost always cheaper via mass transit than by car. And mass transit access allows some residents to abandon car ownership entirely. That means they don't have to pay for auto payments, insurance, maintenance, or gasoline," he says.
Can you benefit?
There are many good candidates for purchasing a home near public transporation.
"These include people who are constantly traveling to population-dense areas for work, hobby, or recreation," says Brett Elron, owner of BarterDesign.
But not everyone should buy a home near public transportation. Live too close to a bus or train stop and you may suffer from noise pollution, traffic snags, and congested sidewalks.
"Also, relying on mass transit means living by the schedule of arrivals and departures. It also means dealing with delays," Walzer cautions. "And some people simply prefer driving no matter what."
Want to better ensure that your home's closeness to public transit can increase its value over time?
"If so, you want to be sure that this proximity is advantageous to whoever owns the home - today or in the future. Are you are moving to a city that doesn't have traffic issues? Then being close to the train station may not be very advantageous. That's because everyone will likely drive to their destination. But if you live in a big city, being close to public transportation could definitely be a plus," Elron notes.
Related: Top 10 Markets for Affordable Homes
Other considerations
Say you meet all the above criteria. You still want to consider other factors carefully before buying a home near public transportation. The weather should be one of them.
"For example, if you're thinking of moving your Chicago, consider how far away you are from the train stations when the freezing winters come around. You probably want to be close enough so you can walk," says Elron. "That puts you within a half-mile radius. But you don't want to be so close that you're constantly being jolted awake due to the noise of trains or buses."
Also, if you expect to have limited mobility at some point in the future, "it's important to be closer to mass transit facilities that are accessible," Walzer points out.
Lastly, don't just assume that public transportation will cost less than driving. Compare the costs to commute each way and over the long-term. Research how mass transit fares have increased in recent years in your chosen area.
Print page