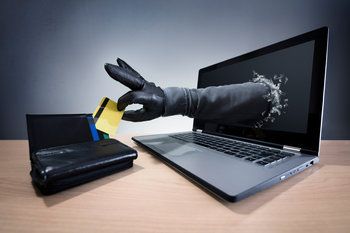 Identity theft can disrupt your finances and your life -- especially if you were about to take a big step like buying a home. The right response can help you fight back to earn mortgage approval after identity theft.
More than 1 out of every 18 consumers was a victim of identity fraud in 2018, according to figures from Javelin Strategy & Research. Besides the immediate financial consequences, this kind of fraud can cause lasting problems for anyone seeking credit and especially those applying for mortgages.
To fight back against a setback like identity theft you need a plan. This article should help you form a plan of attack so you can get a home loan after identity theft.
Challenges to Mortgage Approval After Identity Theft
When looking for a mortgage after identity theft, you must overcome the false trail criminals leave in your credit history.
Opening new accounts usually cause a temporary credit score drop because it reduces the average age of your accounts
Identity thieves tend to max out the credit lines they open. High credit utilization is a big negative
Unpaid bills are the biggest threat because they wreck your payment history
And the damage goes beyond your credit score. High balances also increase your debt-to-income ratio. That means you may not qualify for the mortgage you want because your bills appear higher than they are.
Start by Setting the Record Straight
Before you apply for a home loan after identity theft, you first need to clear up that false trail of bad credit. Here are steps you should take without delay:
Check reports from all three credit bureaus.
Experian, TransUnion and Equifax may report activity at different time, so check all three to get a full picture of what information is out there.
Place a fraud alert with the credit bureaus.
This will make it more difficult for anyone to open more bogus accounts. Contact any one credit bureau to do this and they will alert the other two.
Contact companies where fraudulent activity has occurred.
Talk to fraud dept, have them immediately close any affected accounts and work to get any charges removed. Follow up on any phone conversations with a letter documenting what was discussed.
Change logins, passwords and PIN codes on all accounts.
This includes accounts that have not yet been affected by fraud. Once the thieves have your information, there's no telling where they will strike next.
Alert the police.
File a formal complaint and keep a copy of the police report.

File a report with the Federal Trade Commission (FTC).
The FTC has a special web site at www.identitytheft.gov to help you do this. Keep a copy of this report as well.
Follow any steps the FTC recommends.
Once you file your report, the FTC will suggest a recovery plan based on your circumstances. Follow the advice this plan outlines.
Write to each of the three credit bureaus or report the theft on their web sites.
Detail which information on your credit reports is incorrect, using documentation such as the FTC and police reports to prove your case. Request a correction.
Applying for a Home Loan After Identity Theft
Once you've taken steps to protect your credit and set the record straight, you have a better chance of obtaining mortgage approval. Here's how to go about it:
Check your updated credit reports.
Get reports from all three credit bureaus to make sure they are correct and up-to-date.
Unfreeze your credit.
Your fraud report may have frozen your credit to prevent any new accounts from being opened. Once you've addressed the situation, you'll need to unfreeze your credit (at least temporarily) so mortgage underwriters can evaluate your application.
Talk to lenders about manual underwriting.
Routine mortgage applications go through an automated underwriting process. But even after you've corrected your credit report, the fraudulent activity may take some explaining to a human being. Manual underwriting allows you to clarify your credit history.
Compare quotes specific to your situation.
Getting approved for a mortgage is only part of the battle. You also need to get the best possible mortgage rate you can. If there has been lasting damage to your credit score, you might be offered less favorable mortgage terms. Only by comparing quotes based on your credit score can you make sure you get the best rate possible under the circumstances.
Identity theft is an assault on your privacy and your reputation. You have to fight back in order to be able to get on with your life. The steps outlined above will help you go ahead with your plan to buy a home.
Print page