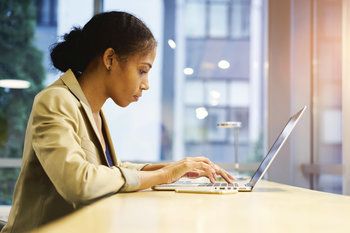 Updated by Craig Berry
Whether you're a first-time homebuyer or trying to refinance your mortgage, title insurance may be among the more expensive items you'll have to purchase to get your new mortgage.
Many homebuyers don't know that not only can they shop for title insurance, but in doing so they could save on closing costs.
What is title insurance?
Owner's title insurance covers the homeowner from losses due to past errors in property records to protect their investment, while lender's title insurance provides the same protection to the mortgage lender.
According to Richard Shafritz of Shafritz & Dean, LLC in Atlanta, GA, "Title insurance is a type of insurance product that is very different from other insurance products. Unlike most forms of insurance, title insurance actually focuses on preventing losses due to prior events."
Title insurance is typically split into two types of coverage and costs: homeowner's title insurance and lender's title insurance. Mortgage lenders generally require homeowners to have lender's title insurance, whereas homeowner's title insurance coverage may be optional.
Shaftritz explains, "In general, the cost of title insurance is nominal compared to the risk it insures and it's an insurance paid just one time. This makes title insurance very different compared to what we typically insure and how we pay for it."
Shopping for title insurance
In addition to your down payment, closing costs can add up quickly and make it tough for homebuyers when coming up with the necessary cash for buying a home. On average, closing costs tend to range between 3 - 5% of the total purchase price of the home. On a $250,000 home, that could mean costs in the $12,000 range.
One area where home buyers can save money is with title insurance. Title insurance premiums are typically consistent within each geographic location, but can vary significantly from state-to-state.
In some states, title insurance premiums are set by a regulatory body. For example, sellers often pay for title insurance on the West Coast, whereas buyers usually pay for it on the East Coast.
In some jurisdictions, owners are offered a choice between standard insurance coverage and expanded coverage. It's wise to know what is included in the type of coverage being quoted. This way you can be sure you're comparing apple-to-apples when you shop for title insurance.
Additional ways to save on title insurance
Homeowners won't know which title companies offer the best rates without shopping around.
The best place to start your comparison shopping is online. American Land Title Association provides a search engine based on your geographic location.
Another option is to ask independent attorneys for help in understanding local regulations, costs involved and even insurance company recommendations. "Buyers need a trustworthy and knowledgeable person who is independent and well-versed in real estate", Shafritz says. "The best person for that is often a real estate attorney."
Regardless of your location, in nearly all cases extra fees can be a standard part of the transaction when you buy a title insurance policy. These add-on expenses can add up quickly, including mail and courier charges, copy fees, and costs for searches and certificates. What many buyers don't know is that these add-ons may be negotiable, even if the insurance premiums are not.
Owner's title insurance is meant to cover the homeowner. At the same time, your mortgage lender is likely to require a separate policy issued in the lender's name. Although the two insurance policies are independent from one another, home buyers can purchase the policies together and save. This is often known as a "simultaneous issue rate." The total title cost for both policies can be significantly less than if they were purchased separately. Always be sure to ask about this discount.
Although this is a more common technique in a buyer's market, it's not unusual for a home buyer to request that the seller pay for the homeowner's title policy. In the end, practically everything is negotiable when it comes to buying a home. A trusted real estate professional can help when you're uncertain about what is or isn't negotiable.
Typical title company fees
First time home buyers may be surprised at the title company fees, along with other closing fees that need to be paid. The good news is, these title company fees go mostly towards taxes, important paperwork, and other miscellaneous costs that the title company takes care of so that you don't have to.
Although fees vary according to the home's price and by state, the average cost of title insurance is $544 for the lender's policy and $830 for the homeowner's policy, for a total cost of $1,374, according to ValuePenguin.com.
The bottom line on title service fees
When shopping for a mortgage loan, mortgage rates aren't the only thing to compare. Homeowners can save plenty by just asking lots of questions.
Home buyers should focus on the title company's service, areas of coverage and experience. Consumers should ask title companies about other fees tied to the title insurance, including the settlement/escrow/closing fee, also known as the title settlement fee.
By being assertive and asking your mortgage lender about various home purchase fees, a homeowner can really cut into title service fees and other closing costs.
Print page