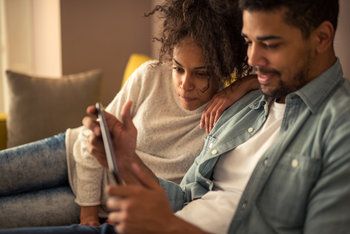 The turning of the calendar page to a new year is often a good time to make some resolutions about your home and mortgage, but this is especially true for 2022, because the prospect for higher mortgage rates is increasing.
Mortgage rates climbed off of all-time bottoms in 2021, but in reality didn't get very far -- only about a half-percentage point rise for the year. Without a significant economic downturn, it's unlikely that we'll revisit those levels anytime soon, what with inflation quite high and the Fed likely raising short-term rates a number of times in the coming year.
Related: HSH's Annual Outlook and Forecast
Although there's starting to be a bit more urgency to act, mortgage rates that remain near rock-bottom levels do make it a good time to give some thought to the following New Year's resolutions. These may help you decide how current mortgage rates might affect you and your plans to either move or stay in your home.
1. Revisit your homeowners insurance
In most areas of the country, home prices have leapt in the last year, and prices for other items are also rising very quickly, so you'll want to make sure that your insurance coverage is keeping pace. This means it's a good time to check the limits of your coverage to make sure you'll have enough insurance to repair or replace your home or any contents that may be destroyed. This is especially important if you've made home improvements over the past year that would add to the replacement cost of your home.
While you're at it, also review the value of your personal property and document any significant additions to that property. This includes jewelry, collectibles and other valuables. Check with your insurance agent about whether you might need special coverage for certain items, or whether there are extra steps you need to take to document their value. Taking pictures and videos and storing them off-site somewhere can be a good idea, too.
Flooding has been in the news frequently over the past couple of years, and with climate change it might affect more areas than in the past. In fact, flood insurance might be especially cost-effective if you don't live in an area traditionally known for flooding. As Michael Kodsi, CEO of Choice Mortgage Bank in Boca Raton, FL told HSH.com, "it's not very costly if you don't live in a flood zone and it covers you for floods caused by storms."
2. Evaluate refinancing
Getting a lower monthly mortgage payment is the primary reasons people look to refinance, but there can be other reasons too, such as consolidating debt, getting cash to finance home improvements or changing the term or type of mortgage they hold. It is always worth exploring your options on a mortgage refinancing calculator.
If a mortgage refinance is in the cards for you, you'll also need to figure out the best way to pay for your refinance, so you'll want to run the numbers to determine the most cost-effective approach.
You might find you can cut costs by refinancing into a shorter-term mortgage, or perhaps use your home equity to qualify for a new mortgage that doesn't require private mortgage insurance.
If you or your parents have a reverse mortgage, it can also be a great time to refinance an HECM. HECM loan limits have increased greatly in the last year, so a senior homeowner might be able to tap more equity in their home at a lower rate of accruing interest, too.
3. Consider prepaying your mortgage
If refinancing doesn't look like a viable option for you, you could still reduce your long-term mortgage interest expense by prepaying your mortgage. Paying down your mortgage faster means fewer years of paying interest.
Robert Lund, a Vice President of Real Estate Lending for Bethpage Federal Credit Union described to HSH.com some examples of how this could work: "You can shave years off your mortgage by setting up biweekly payments, making one extra payment each year or rounding up your monthly mortgage payment every month. The difference prepayment makes depends on your loan balance, your loan term and interest rate and how much extra you pay."
You might even consider prepaying with a lump-sum amount -- you know, the kind you might suddenly have from a bonus check or a tax refund, for example.
Prepaying your mortgage can also bring savings similar to a refinance without the hassle. HSH's Prepayment::Refinance calculator can demonstrate this for you. If you've got a target interest rate in mind, HSH's LowerRate prepayment calculator, calculates the prepayment you'll need to achieve the same interest savings as though you actually had refinanced to the interest rate you specified.
4. See if you can cancel PMI
If you bought a home in the last few years but didn't make a downpayment of 20% or more, you probably have a Private Mortgage Insurance (PMI) policy. Most PMI policies can be canceled; notable exceptions are Lender-Paid Mortgage Insurance (LPMI) and mortgage insurance on FHA-backed loans (MIP).
PMI will automatically cancel once you've paid down your original loan amount to 78% of the original price of the home, which means it can take a long time to get to a PMI cancellation point. However, you may be able to cancel your PMI as soon as two years after you bought your home if a combination of rising home prices and a falling mortgage balance have accelerated the process.
If you've got a fairly recent FHA-backed mortgage, refinancing to a conventional loan is the only way you can cancel the FHA MIP.
If home values have risen strongly in your area, you might be a candidate to cancel PMI. If you think you are, contact your mortgage lender or servicer and ask about their PMI cancellation policy; you may be required to pay for an appraisal of your home to prove its current value, but that could put you on the path to saving money every month.
5. Rethink adjustable-rate mortgages
There are particular circumstances where an adjustable-rate mortgage can make sense -- especially if you don't plan to be in your home for more than a few more years. However, rates that are at historic lows now likely means that they will be higher in the coming years, and that in turn means increases in your future monthly payments. With this in mind, might be a good time to reevaluate whether an adjustable-rate mortgage is the best loan for your situation.
ARMs are changing, too. LIBOR, the most popular index that governed ARMs over the last 20 years, is being retired in 2022, and is being replaced by a new index, the Secured Overnight Financing Rate (SOFR). With the change, most new ARMs will feature routine interest rate adjustments every six months rather than the one year period which has been the standard, and more frequent rate updates are not your friend when interest rates begin to rise.Focus on what risk you face of having your mortgage payments becoming difficult to afford if interest rates should to rise in the future. The longer you plan be in your current house with an adjustable rate mortgage, the greater this risk is.
If you've got an ARM, it might be worth considering a refinance.
6. Check your HELOC terms
Home equity lines of credit, or HELOCs, generally have variable interest rates. HELOCs can be especially convenient if you are making a series of repairs to your home over time and need to access financing at different points. However, with interest rates rising, the variable interest rate on a HELOC could represent a risk.
Check your HELOC repayment terms and potential interest rate adjustments. If you don't need to access additional financing, you might consider refinancing your HELOC balance into a fixed-rate home equity loan to stabilize your payments. If you still need access to that home equity, it's still a good idea to do a review of the terms -- it's possible to refinance a HELOC to another HELOC at more favorable terms and save interest cost.
Related: HSH's comprehensive Guide to Home Equity Loans and Lines of Credit
7. Decide whether this is the right time to make a move
Young couples planning to start a family may have been considering moving into a larger home. On the other end of the spectrum, older homeowners might be thinking about downsizing. For others, work-from-home opportunities may have greatly expanded where you can -- or want -- to live.
Whatever type of move you are considering, and whether you're buying or selling a home in these conditions, low mortgage rates could represent an opening or closing window for following through on your plans. For potential homebuyers, low rates have ignited home prices and depleted inventories of homes available to buy, making conditions challenging. Conversely, these same conditions make it a great time to sell a home -- provided you can find another place to buy or rent at an acceptable cost and location.
Look at whether conditions are right for you to make the move you've been considering, or whether it is better to wait (or even reconsider) as things can change considerably over the course of a year. In the current climate, home values prices are rising quickly and mortgage rates are expected to move higher, so deciding whether to move or improve -- or whether an existing or new home will better meet your needs -- might be something to ponder sooner rather than later.
8. Maintain and repair
Your home needs an annual physical to make sure systems are running right. This means checking conditions both inside and outside, and this is vital whether you are getting a home ready for sale or trying to keep it in top shape to live in for the long run.
On the outside, make sure your roof and siding are in good condition. Letting problems with either go can result in structural damage to your home. Take a look at the surrounding trees to see if overhanging limbs threaten your house, or if fallen leaves are clogging gutters and drains.
Related: Homeowner's Maintenance Checklist
On the inside, think not just about the condition of your major appliances, but also their energy-efficiency. In the case of very old equipment, energy savings can go a long way toward making an upgrade cost-effective. Also on the inside, don't let nagging problems like drips or dodgy wiring go any longer. These can quickly turn into much bigger problems if you don't address them. The turn of a new year is a good time to get maintenance and improvement planned and scheduled for the coming seasons.
Here's hoping you have a great 2022. Following through on these resolutions could help keep your home and finances healthy, and that should make it easier to be happy.
This article was updated By Craig Berry and Keith Gumbinger.
Print page