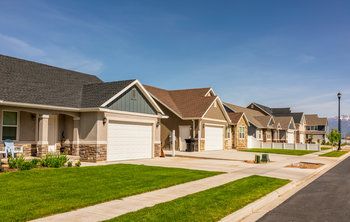 Plan on selling a home soon? Chances are that your home listing may appeal to a number of younger buyers. Common sense says that means millennials. But Generation Z - those born between the mid-1990s and early 2010s - are also beginning to buy homes.
Selling a Home: What Young Buyers Want
That begs the question: What does Generation Z value in a starter home? For answers, it's helpful to turn to a recent study on this topic. The results are more surprising than you think.
It's important to prepare and market your home to appeal to a wide range of buyers. But don't overlook young twentysomethings. More than four in five Gen Zers plan on buying a first home in the next five years. And more of this cohort will be coming of age to own a home soon.
Gen Z Preferred Home Features
A recent study by Homes.com lists some interesting findings. Here's what it reveals about Gen Zers polled:
58% prefer to move into a diverse community; only 12% desire to live in a homogeneous neighborhood.
Their most desired home features include (in order): a backyard with a patio or deck that provides outdoor entertainment options (chosen by 54%); an open floorplan (rooms that flow into each other; 44%); a garage (41%); and hardwood floors (34%).
Less popular home features include eco-friendly designs/appliances (22%) and smart home technology (17%).
46% want a single-family home; the rest want a townhome (7%), detached multifamily unit (5%), or condo (4%).
Related: Are Real Estate Commissions Fair?
Smart Homes Not All That
Homes.com president David Mele found these results fascinating.
"These young adults are commonly referred to as digital natives. So it's widely assumed that they want smart home technology," he says. "But we were surprised to find this is not the case in our survey; only 17% of respondents indicated that smart home technology was a top desired feature. We also didn't expect eco-friendly technology to rank so low."
Many first-time buyers choose to buy an attached residence, like a condo, for a starter home. Yet Generation Z yearns more for a detached home.
"Detached homes embody the desire to have a place you can call your own and a home that represents a good investment. They give homeowners the ability to create their own unique living spaces in ways not afforded by apartment living or attached units. Single-family homes are also generally higher in value than their attached counterparts," notes Mele.
Bruce Ailion, Realtor and attorney, subscribes to that theory.
"Throughout time, the universal favorite has almost always been a detached single-family home, which offers privacy and a yard," says Ailion. "People may change their preferences for a time. But most will always return to the long-term desire for a single-family residence."
Related: Most and Least Popular Home Features With Buyers
Generation Z Buyers: Hot Home Features
Many wouldn't have expected Gen Z to rank outdoor amenities so highly, either. But it makes sense to Rick Sharga, President/CEO of CJ Patrick Company.
"Having some usable outdoor entertainment space is generally considered a great feature. That's especially true for growing families or owners who like to entertain friends and relatives," Sharga says.
Mele points out that Generation Z is often referred to as the "loneliest generation."
"They crave interpersonal connections in a world that, for them, has always been digital," adds Mele. "Many of these young adults live with their parents or in apartments without adequate space to entertain. So opportunities to connect with their peers are often relegated to locales outside their living spaces."
Having entertaining spaces both inside and outside the home "will appeal to their desire to cultivate relationships in an environment they can create and control," Mele says.
It's hardly a shock, however, that Gen Z values open interior designs.
"An open floorplan is today's hot design trend. It helps homeowners optimize the space in their homes and is ideal for entertaining," explains Sharga. "Since Generation Z will probably be buying starter homes that may have limited square footage, an open interior design makes a lot of sense."
Related: Selling a Home (3 Things Sellers Should Never Say to Real Estate Agents)
Today's Homebuyers Want Diverse Neighborhoods
More so than earlier generations, Gen Z prioritizes a melting pot-like surrounding community.
"Forty-four percent of this demographic said they believe diversity is good for America," Mele recalls. He also noted that almost 36% desired exposure to other cultures. "This made sense to us. We know that Gen Z is more racially and ethnically diverse than its predecessors. And they've grown up with exposure to people and cultures outside their own."
Ailion adds that "diversity creates a unique flavor to communities. Younger generations embrace possibilities in the flavor that diversity creates."
Sharga finds this encouraging.
"It shows how far we've come," says Sharga. "We just celebrated the 50th anniversary of the Fair Housing Act, which was put in place to prevent racial and ethnic discrimination in housing. It seems like that will be less of a problem with Generation Z."
Print page