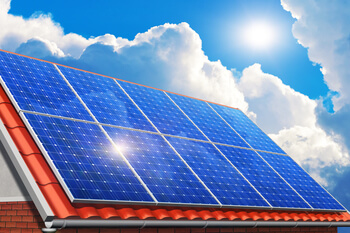 Property Accessed Clean Energy (PACE) may be an effective way for home and business owners to finance energy efficiency and renewable energy projects. Not only can certain energy efficiency improvements be paid over time, ideally they can even be paid with the savings generated by the improvements themselves.
Who is eligible for PACE?
PACE is a voluntary program in which homeowners receive financing from a local government to cover the up-front cost of qualified energy improvements, and in exchange, repay the up-front cost through a special assessment on their property tax over a period of years or decades.
Almost any building is eligible for PACE financing, including homes, offices, hotels, shopping centers, restaurants and other retail properties and garages.
PACE eligibility may vary from state to state so you contact your local PACE program for a list of eligible properties and improvements. A state-by-state lookup resource may help you find active programs.
Getting a mortgage on a property with a PACE loan may be difficult at the moment. After allowing FHA-backed mortgages to be applied to properties with PACE loans back in 2015, HUD reversed its stance late in 2017, and stopped backing mortgages for properties with PACE loans attached to them. This was outlined in Mortgagee Letter 17-18. Since PACE loans act as a kind of tax lien on the property, they create a kind of "super-priority lien" which must be paid back first in the event of default, exposing the mortgage lender or investor to a greater risk of loss should the borrower default.
Fannie Mae has a similar PACE policy, as does Freddie Mac.
Specifically, "Fannie Mae will not purchase mortgage loans secured by properties with an outstanding PACE loan unless the terms of the PACE loan program do not provide for lien priority over first mortgage liens. Lenders must monitor state and local law to determine which jurisdictions offer PACE loans that may provide for lien priority."
"If the PACE loan is structured as a subordinate lien or unsecured loan, the first mortgage loan may be underwritten to Fannie Mae's standard guidelines." PACE loans written before July 6, 2010 are treated more favorably by Fannie and Freddie, and existing mortgages on these properties may be able to be refinanced.
Is PACE financing tax deductible?
PACE financing is different from standard home improvement loans or home equity loans in a few different ways, particularly when it comes to installing solar panels.
Rather than paying the loan back in monthly installments, homeowners pay their PACE funds back once a year for fixed term (typically 10 - 20 years) through an assessment that is added to their property tax bill.
While funding amounts and interest rates for traditional loans are determined by your credit worthiness, PACE financing amounts are determined by the tax capacity of your property (i.e. the value of your home). For homeowners who don't have the credit to access satisfactory loan options, PACE financing might be a great alternative for receiving the financial benefits of solar without up-front costs.
Should you install solar panels with the help of PACE financing, you immediately begin to enjoy the financial benefits of less-costly power without having to pay anything up-front. This is because the money saved in electricity costs throughout the year can be substantially higher than the annual increase in your property taxes.
If you were to sell your home before your solar energy system is paid off, the remaining amount of money owed transfers to the new homeowner. Unlike other loans or leases where transfers are negotiated separately, PACE financing is attached to the property itself, not the owner. New owners may not mind, as they will continue to enjoy the financial benefits of solar energy as well.
PACE program successes
There have been many PACE pilot programs that have demonstrated that PACE properties have lower foreclosure rates, increased energy savings and other benefits consistent with the initiative's overall policy objectives.
Initiated as pilot programs starting in 2008, today 37 states and the District of Columbia have passed PACE-enabling legislation, and 27 states plus DC have operating PACE programs. Currently, Residential PACE (R-PACE) programs are currently offered in California, Florida, and Missouri, according to the U.S. Department of Energy.
PACE limitations
PACE financing options aren't without their drawbacks. PACE financing is only available to property owners. Renters aren't eligible for PACE financing.
Portable items such as screw-in lightbulbs and standard refrigerators cannot be used with PACE financing. Generally, PACE isn't meant for investments below $2,500.
PACE financing can require a dedicated local government staff, and can incur high legal and administrative setup obligations.
Mortgage lenders may resist PACE financing due to claims to the property may be subordinated to the unpaid assessment amount should the property go into foreclosure.
What is the PACE program and is it right for me?
Residential PACE allows homeowners to finance energy efficiency, renewable energy and other eligible improvements on their homes using private sources for capital.
As of 2019, over 200,000 homeowners have made $5 billion in energy efficiency and other improvements to their homes through PACE financing. Typical home improvement projects include replacement of broken or failing heating and cooling systems and hot water heaters; air sealing and insulation; ENERGY STAR doors, windows, roofing; ENERGY STAR appliances; solar photovoltaic systems; and water conservation and resiliency measures.
Improving energy efficiency in your home is a worthy goal and can be accomplished with or without borrowing. You might consider PACE financing as one way to make certain energy home improvements affordable.
This article was updated by Keith Gumbinger.
Print page