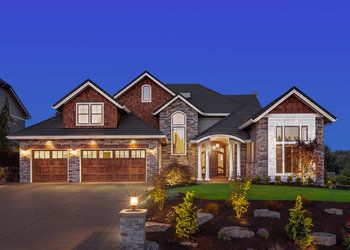 Title insurance and escrow services are not well-understood and borrowers tend to accept their costs as necessary. But you should not overlook these expensive line items.
What is title insurance?
The title to a home is the formal legal document establishing ownership. Title insurance protects against defects in the public record of the home seller's title.
Such defects can mean that the seller did not actually have the right to sell you the home. Which would mean that your ownership is flawed and you could lose the property.
How can this happen? Examples include cases where there was an undisclosed lien on the home, a dispute over an estate that the home was part of, contractor's liens, robo-signing for foreclosures, fraud or simple errors in record keeping.
You have the option of buying two policies. The lender's policy protects the lender and covers the amount you borrow in case of title defects. It's mandatory if you finance your property. The owner's policy protects your equity / interest in the property.
Sometimes, it's customary for the seller to split the cost of title insurance with the buyer.
What are escrow services?
When you purchase a home, you make certain payments upfront. These include earnest money deposits, appraisal service fees, pro-rated property taxes and homeowners insurance premiums.
You'll may deposit a down payment and pay buyer's closing costs or charges for refinancing. The lender wires funds to buy or refinance your property.
Escrow companies (or in some places, attorneys) take in all funds and then distribute them at closing. This includes money to pay off any old mortgages on the property, distributions to sellers, commissions to real estate agents and payments to other vendors.
The purpose of escrow is to keep money safe and accounted for until it's time to pay everyone. The payments only take place once all parties meet all conditions of the sale or refinance.
Related: Is Title Insurance Really Necessary?
The cost of title insurance and escrow services
The cost of title and escrow services vary widely among states, and in most locations can differ between providers. So you can usually save a lot by shopping for these services.
A 2015 study by HUD found that "Title insurance premiums vary considerably across metropolitan areas, from an average of $700 in Des Moines, Iowa, to $2,190 in New York City." Researchers determined that 25% of the variation between policies was related to differences in state laws and requirements.
And in some markets, minority borrowers pay more for settlement services. And buyers of more expensive homes pay more than would be expected based solely on the higher value or loan amount. HUD speculated that providers charge buyers of expensive properties more if they don't comparison shop and because they can afford to pay more.
Related: How to Shop for Title Insurance
How to pay less for title insurance and escrow services
The following tips focus on how you can save on title insurance, but many of the same ideas also apply to saving on escrow services.
Three states - Texas, Florida and New Mexico - have state-mandated rates for title insurance so there is no opportunity to save money there. However, in the rest of the country consider the following steps:
Don't go with your lender's preferred provider without comparison shopping.
Your lender is required to provide you with a list of companies in your area that provide closing services such as title insurance and escrow services.
Get quotes from insurers online and ask around
Many title insurers have rate calculators and quote engines online. it's easy to compare. Or ask friends who recently closed on property, or knowledgeable real estate agents.
Ask for a reissue rate.
If you're buying a home, you may be able to secure a discounted rate (up to 40% off) if the seller has an owner's policy in force at the time of sale. If you are refinancing, you probably also qualify for a reissue rate. About 65% of all title policies qualify for reissue rates.
Request a simultaneous issue discount.
Another type of discount on title insurance is a simultaneous issue discount. You should be able to save if you purchase both the lender's and owner's policy from the same provider.
Compare bottom-line quotes. Vendors might break costs down into different categories of fees, policies and services. Ignore this and focus on the bottom like when you compare quotes.
Granted, there is a lot going on when you are closing on a house. Still, if you take the time to shop for title insurance and escrow services you could find affording the things a new home owner needs a little easier.
Print page