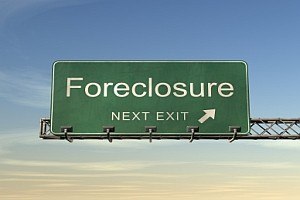 If you're in a VA home loan and finding it increasingly difficult (or impossible) to make your mortgage payments, you'll need to take action if you want to keep your home from falling into foreclosure. Ignoring the problem won't make it go away.
Whether the issue is a temporary one, where you have had (or expect to have) some troubles in making regular and timely payments, or if it is a persistent problem, you need to start a working dialogue with your mortgage servicer as soon as you can. Don't wait until the "overdue" notices begin to pile up.
What can be done to help you?
If you're falling behind on making payments, what can be done?
Obviously, it depends upon the nature and permanence of your problem. Solutions can range from allowing you to defer a payment or payments for a short period of time to a full-blown loan modification to promote a more affordable long-term situation.
Contact your VA loan servicer
To start with, locate the customer service telephone number or website address for your mortgage servicer on your monthly mortgage statement.
In most cases, your servicer will have at least some direct access to those who can ultimately help you. They will either ask you a series of questions or you'll fill out an online form and submit it. You'll be called upon to discuss your situation and likely to provide documents as well.
For your records, make copies of any information you provide, and take notes on the names of those you speak with, and the number and time you called.
If you think you're in short-term jam, you'll want to get a good sense of how much relief you'll need, and for how long, and be given a working plan for catching up on any late or missed payments.
Related: Can SCRA Help You Avoid Foreclosure?
Contact the VA
It may also help to talk to someone who is experienced in the process and can help you plan accordingly. VA Regional Loan Centers have technicians available to conduct financial counseling which can help you avoid foreclosure. Call 1-877-827-3702 to reach a Loan Service Representative that can assist you.
VA loan modification
VA loan modifications are often available to address homeowners having longer-term troubles. There is a VA version of the Home Affordable Mortgage Program (VA HAMP). There are some key differences between the traditional HAMP program and the VA version; importantly, your loan does not have to have been originated before a given date. All loans, even recent ones, can be eligible.
With any HAMP modification, the goal is to get your monthly housing expense down to no more than 31 percent of your monthly gross income; this can be accomplished by:
Lowering the interest rate on a temporary (or even permanent) basis
Extending the term of your loan, and
Principal forgiveness
Your loan servicer of course will have explicit guidelines to follow to produce the best possible outcomes for your situation and to reduce losses to the lender.
Learn more: "What is the Home Affordable Modification Program?"
Alternatives to foreclosure
In some situations, it may not be possible to retain your homes, but you can still avoid the difficult process of foreclosure. There are ways to arrange a gracious exit from homeownership that can help preserve your credit rating and give you a greater bit of control over your future, including selling the home or a deed-in-lieu of foreclosure arrangement.
Related: How to refinance a VA mortgage loan
Homeless veteran assistance
Finally, if losing your home could leave you homeless, you will need to explore further options. If this looks to be the case, you should call the National Call Center for Homeless Veterans at 877-424-3838.
If you are a veteran who is struggling to make your mortgage payments, visit the VA.gov for additional information.
Print page