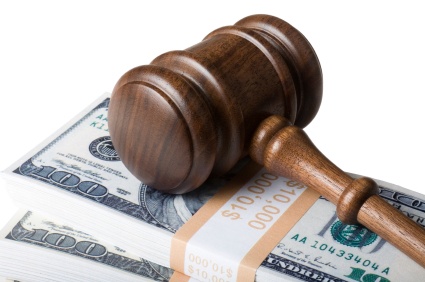 Most people who buy a home or get a mortgage do so without major problems.
But sometimes a Realtor, mortgage broker, lender or other housing professional acts in a way that seems unethical or illegal and the company refuses to remedy the situation.
Fortunately, if that happens to you, there are ways to complain in order to get help.
Mortgage lenders
If your complaint involves a mortgage originator, your first stop should be the federal Consumer Financial Protection Bureau (CFPB), says Barry Zigas, director of housing policy at the Consumer Federation of America, a Washington, D.C.-based association of nonprofit consumer organizations.
"The CFPB website has a whole system set up for registering complaints. It is very straightforward and self-explanatory," Zigas says.
As of March 2015, the CFPB had handled more than 558,800 consumer complaints in three and a half years, according to a bureau report. Approximately 30 percent -- 51,000 in 2014 alone -- involved mortgages.
The CFPB generally handles complaints in an "exemplary" fashion, says Joe Ridout, spokesman for Consumer Action, a consumer education and advocacy organization in San Francisco.
Moreover, Ridout adds, the bureau "has been very successful in getting financial remuneration for consumers who can prove they were wronged in a transaction."
Consumer Action also offers consumers a complaint hotline, a "How To Complain" booklet, consumer rights FAQs and other resources.
Mortgage servicers
The CFPB is also good resource for complaints about loan servicers, who collect mortgage payments from borrowers, says Kevin Stein, associate director of the California Reinvestment Coalition, a statewide organization based in San Francisco.
"The CFPB does have authority over servicers, and that is a lot of what people are upset about and rightly so," Stein says.
If you file a complaint, the CFPB will forward it to the company and try to get a response, usually within 15 days. Follow-ups might include investigation and enforcement.
Other avenues to file mortgage-related complaints
A consumer guide to mortgage-related complaints published by the California Bureau of Real Estate lists other places you might be able to lodge a complaint. Suggestions include:
Federal Communications Commission (FCC)
Federal Trade Commission (FTC)
National Credit Union Administration (NCUA)
U.S. Office of the Comptroller of the Currency (OCC)
U.S. Department of Housing and Urban Development (HUD)
state department of housing
state or local housing agencies
state office of the attorney general or district attorneys' offices
state bureau of real estate appraisers
Database: State home buyer assistance programs
Stein adds two more:
Federal Deposit Insurance Corp. (FDIC)
Federal Reserve
Stein says, "it's not obvious who regulates what," so you might have to do some research or complain to multiple agencies.
If you can't figure out where to complain, ask a nonprofit housing counseling agency.
"They would help you navigate the foreclosure prevention or loan modification bureaucracy, talk to servicer, explain the home-buying process, tell you where you could file regulatory complaints and maybe tell you whether you might have a legal claim," Stein says.
Realtors
Most realty brokers and salespeople belong to the National Association of Realtors, a Chicago-based trade group. This organization has a Code of Ethics that its members, known as Realtors, are supposed to follow.
But despite the code, Ridout says consumers shouldn't expect much, if any, help from the national association or its affiliated state and local realty boards.
"A complaint could result in something like a letter of reprimand, and it could, in extreme cases, have (a member) expelled from the association, but in most cases it's not going to have much to offer you as a consumer," he says.
Real estate brokers are often regulated by state commissions, but their principal activities usually are to issue and revoke licenses, not resolve consumers' complaints.
How to complain
How you voice your complaint might be as important as where you file it.
According to the "How To Complain" brochure from Consumer Action, don't lose your cool. Instead, stay calm, complain in a timely fashion, describe your complaint clearly and concisely, and be patient and persistent.
Other tips are to write down what happened and what you want the company to do and keep documents and notes about your complaint. Records of this type can help to back up your claims and be especially useful if you need to bring in an attorney.
"There are a lot of reasons it's good to put things in writing," Ridout says. "It will help you focus. It will help you concisely present your information to the business or complaint-handling agency, and it can also help you if you need, in a worst-case scenario, to rely on a civil lawsuit."
It can also be helpful to research your rights online and search for other people who experienced situations similar to yours. Their stories might give you clues as to what you can expect the company to do or not do.
Legal action
If government agencies don't help you resolve your complaint or your situation involves a serious matter or a lot of money, you might need to take legal action.
"You might talk to an attorney and see whether you have a right of action, what it costs to hire an attorney to (pursue it) and where the cross point is between whether it's worth doing or not," Zigas says.
Stein also says people who feel they've been treated unfairly or had their rights violated need to seek an advocate. A nonprofit legal aid organization might help with the cost.
Social media
One other avenue to consider is social media.
"Sharing your experience can sometimes attract the attention of a business that might otherwise prefer to ignore you," Ridout says. "It's certainly worth including in how you approach trying to get your complaint resolved."
(Image: ericsphotography/iStock)
Print page