Fannie Mae is making it easier for homebuyers to qualify for mortgages in low-income neighborhoods, minority communities and disaster-impacted areas of the United States.
Under a new program dubbed HomeReady, Fannie Mae will guarantee home loans made with more flexible underwriting standards than have previously existed.
For instance, borrowers who are otherwise credit-worthy, but lacking in income will be able to obtain mortgages thanks to several less-stringent rules.
Here's what's different about HomeReady
For the first time, borrowers can use income from a non-borrower household member (such as a parent) on mortgages with a debt-to-income ratio of up to 50 percent (the normal DTI limit is 45 percent).
HomeReady borrowers can also:
Use rental income from an accessory dwelling unit (such as a basement apartment)
Use boarder income to qualify for a home loan
"There will be some documentation required around income for non-borrowers. But their credit score won't come into play and they won't be on the mortgage," says Fannie Mae spokesman Andrew Wilson.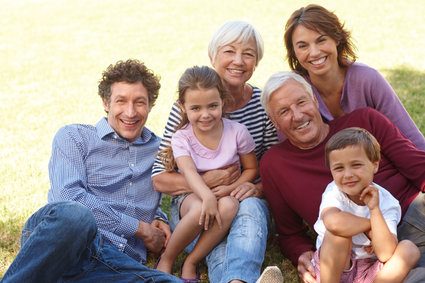 To obtain a HomeReady mortgage, which can have a down payment as low as 3 percent, borrowers must complete an online homebuyer education course, called Framework, prior to purchasing a property.
In announcing the program, Fannie Mae officials say HomeReady would especially help multi-generational and extended family households seeking mortgages.
Indeed, Fannie Mae's Economic and Strategic Research group reports a "demographic sea change" in the housing market, "characterized by the rise of the Millennials, increased diversity, and a growing elderly population; and new household growth is being driven by traditionally underserved segments."
HomeReady fails to address larger issue at hand: Credit
Early reaction to the launch of HomeReady was mixed.
"I feel that this program is a step in the right direction," says Anthony Davenport, president and CEO of Regal Financial in New York City, "especially as it pertains to allowing income from non-occupant borrowers, (like) when parents are helping their kids step into home ownership, and by allowing non-borrowing occupants to count toward income."
However, Davenport says HomeReady "fails to address the larger issue at hand" - namely, the lack of traditional credit history that frequently prevents many low-income residents from obtaining mortgages.
"Low-to-moderate income census tract areas are occupied by people who often don't register on the FICO credit scoring models used by Fannie Mae," Davenport notes. "Many people in these areas haven't borrowed through items that will show up on a credit report, such as credit cards, car loans and other lines of credit. Therefore this program won't do a lot for them."
Is HomeReady a recipe for future failure?
Other observers raised concerns about whether HomeReady might create unsustainable home loans in the future.
"I get where they're coming from, especially because of more multigenerational households and broader definitions of family," says Leslie Thompson, CFA, CPA, and managing principal at Spectrum Management Group in Indianapolis, Indiana. "But my only concern is: At the end of the day, if the family unit breaks up - however you define family - and the person on the mortgage can't support that mortgage on their own, are we creating a situation like we had prior to 2008 where people were getting mortgages they just couldn't afford?"
"We had 2008 for a reason," Thompson adds.
Fannie: Risk management will help us succeed
For their part, Fannie Mae officials don't believe the new program will create unaffordable mortgages.
"HomeReady will help qualified borrowers access the benefits of homeownership with competitive pricing and sustainable monthly payments," says Jonathan Lawless, vice president for underwriting and pricing analytics at Fannie Mae.
"The combination of our risk management safeguards and an innovative online education tool will put HomeReady borrowers in a strong position to succeed in homeownership," Lawless added.
HomeReady supports strong extended family households
Wilson says Fannie has done "extensive research into extended family households and we are going to be publishing that research later this fall."
But in summary, Wilson says the research demonstrated that "the incomes in families with extended household relationships are just as stable or more stable than other households."
Fannie: Here's an example
As a hypothetical example, Wilson says to assume that a married couple earns $100,000 annually. Now assume a different married couple has another individual - say, a brother-in-law - living with them, and this three-person household also earns $100,000 per year. The latter household, Wilson says, is often the more financially stable one.
But what if the brother-in-law moves out?
"Maybe the brother-in-law moves out, but then typically a sister, mother or cousin moves in," Wilson says. "Those kinds of relationships are perpetuated over time."
Fannie research: 'This is how lives are lived'
Fannie's research showed this is particularly common within Hispanic and African-American communities. "This is how people's lives are lived and finances are managed - with multiple people contributing to the financial well-being of the household."
"Those findings give us comfort that with the income documentation for a non-borrower household member, you could have confidence that these borrowers will be well positioned for home ownership. They're not a greater risk, but a lesser risk."
Still, at the end of the day, "the lender has to underwrite the loan and make sure it makes sense." Wilson says. "And a borrower ought not take on a loan that is unaffordable. So if someone is using other income to repay a loan, they have to make sure that's possible."
"HomeReady may not be a huge portion of the market," Wilson concluded. "But we think it's a good development and an important option for people to have."
Print page