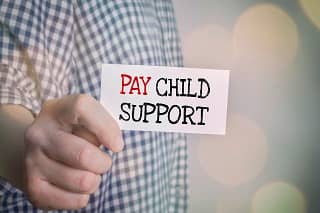 If you pay child support…
A: The new Ability to Repay (ATR) rules which took effect on January 10, 2014 most definitely states that any child support obligations are indeed treated as debts. This is true of all required contractual obligations and includes alimony as well, and if there is a court decree for a mandated amount, this amount would be included in the calculation.
However, if the child support (or other support) is voluntary between parties and no formal contractual obligation exists, it isn't likely to be treated as a debt since payment isn't a documented compulsory expense, but the lender may be obligated to consider it if it is disclosed.
If you collect child support…
This is also true if you hope to count such support as income on an application. For any source of funds to be considered income, you'll need documentation which shows that it is a regular recurrence. If you can show regular, separate deposits of funds, copies of cancelled checks or similar documentation, the lender may consider it; however, if these inbound funds are voluntary, the lender may not consider them, since they could stop at any time without warning.
Documentation matters most
In such cases, only a documented agreement between the sending and receiving parties would make them eligible to be used as income, and even if an agreement is secured, there may need to have been an established payment history for a period of time before the mortgage application is placed and a commitment for a given forward period of time as well.
Print page