For my wife and I, buying a home was one of the most rewarding accomplishments of our lives. While some days it feels like we're barely treading water as homeowners, other days we've never been more happy and thankful.
But getting to the closing table was a long, frustrating process. From getting our finances in order, to shopping for a home, to actually finding one that met our needs and budget, there were several aspects of the home-buying process that left a lot to be desired.
In fact, I can safely say there was a lot about the process I hated. While I'm happy now in my new home, here are 13 things I hated about buying it:
No. 1: Low inventory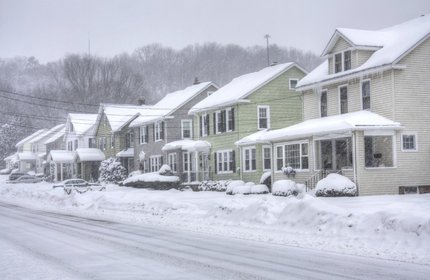 My wife and I began looking at homes in December 2014. In the lovely state of New Jersey, "December" translates into short days, near-freezing temps, rain, snow and all the "fun" that comes with that. The real estate side effect of gray skies and snow showers is that not a lot of people are interested in selling their homes. Long story short, we spent months and months picking through the bones of the market, looking at one clunker after the other. You may be asking, "why would anyone shop for a home in the winter?" Buyers shop for homes in the winter for the same reasons homeowners sell in the winter: they have to. We had just sold our co-op and the thought of shacking up with the in-laws for an extended period of time was not something any of us wanted.
No. 2: Deceiving online pictures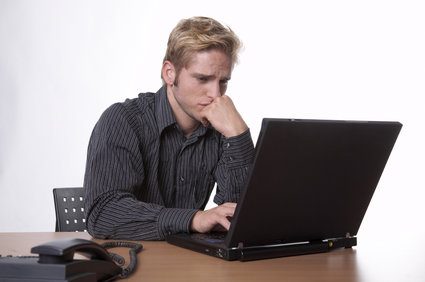 When will I learn?! When it comes to online real estate photos, I've fallen into the "ooooh, that's looks nice" trap so many times. Since the invention of Craigslist, I have been duped by online photos of apartments and now houses. Every house I saw during my home-shopping adventure looked way better online than in person. Online pictures of homes are like profile photos on online dating sites: they disguise imperfections of all shapes and sizes, making things look a lot better in virtual reality than they do in reality.
No. 3: Dirty homes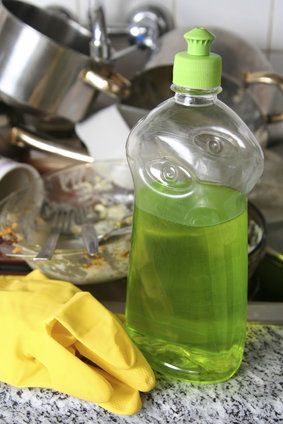 Speaking of things looking worse in person…For me, there was nothing worse than walking into a dirty home. Forget a home that needs upgrades or repairs, those you know you can fix, but a dirty home is an instant turnoff that can disguise the potential of a home.
No. 4: Sellers being home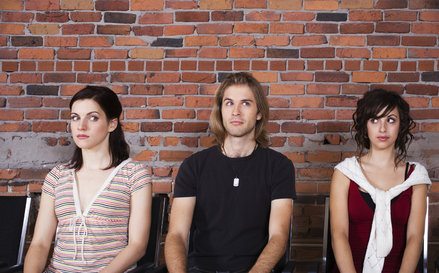 Since we're talking turnoffs, a huge turnoff for me was when the owner was present during my visit. This can go a few different awkward ways. Either the sellers have confined themselves to a corner of their home with their noses buried in a book afraid to make eye contact, they go outside while you're inside and then they swiftly move indoors when you make your way outside, or they follow you around like a used-car salesman, pointing out every feature of the home along the way. We even had one seller follow us to the car, all the while spouting about how the high radon levels in the basement were never really an issue…No matter which form of on-site seller we were dealing with, their presence made my wife and I feel rushed and uncomfortable.
No. 5: Low home prices, high taxes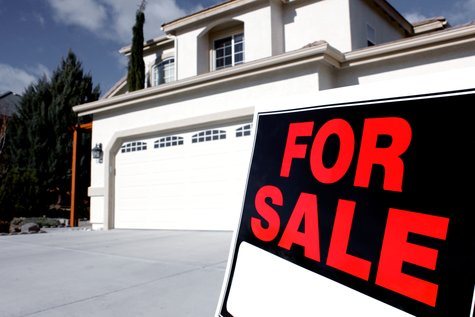 In my little corner of the world, Northern New Jersey, both home prices and taxes are high. Fuhgeddaboudit. It's frustrating, but what can you do? We widened our home search across several counties and countless towns to see if we could relocate to a more-affordable area. But the most frustrating thing was finding a lower-priced home in an area with high taxes. At one point in our search, we found a house that we really liked (it ended up being our second choice), especially since this three-bedroom colonial was about $50,000 under budget. However, the taxes on the property were nearly $11,000! Want affordability to fly right out the window? Buy a home in a high-tax area. Despite the home's price being under budget, monthly payments on a cheaper home with higher taxes are about the same as a slightly over-budget home with cheaper taxes…Lose, lose situation. And you know what they say, taxes are only ever going to go up.
No. 6: Multiple offers

Despite being a writer and editor for HSH.com, one facet of the homebuying experience I never truly knew the full extent of was "multiple offer situations." Sure, we've written articles on the subject, but until you live it, you'll never understand the frustration associated with it. In February 2015, we told our Realtor we wanted to put an offer in on a home at full asking price. Within the hour, our Realtor called back and said the home already had three offers so it's time to give your "highest and best" offer. "Well, what are the other offers?" I asked. Fighting the urge to laugh in my face, my Realtor calmly explained that isn't how it works. "You don't know and they would be foolish to tell you," he explained. "So I'm supposed to take a shot in the dark and hope I'm not overpaying for the home?" I replied. "Exactly," he said. Safe to say that wasn't the home for us.
No. 7: Contingencies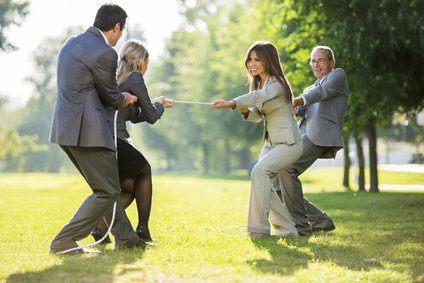 Being a repeat buyer is one of the hardest things to do in the world of residential real estate. While we never really thought of ourselves as repeat buyers, we were in the process of unloading a co-op my wife bought about two years prior. Since we hadn't sold the co-op by the time we began looking, we had to dance the delicate dance of sell first, buy second. But before we sold, each offer we put in on a home had to have the contingency that we had to sell our condo first before the bank would approve our mortgage. When you're buying in a competitive housing market like we were, a contingency is the equivalent of the cooties. We had a hard time competing with other non-contingent offers.
No. 8: Feuding lawyers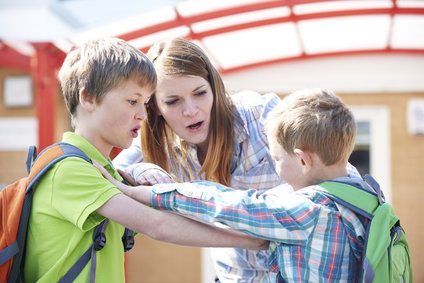 From handling the results from the various home inspections, to keeping everyone on schedule and in line, to engaging with the seller's attorney, it was our lawyer who played the second-largest role in our purchase following our Realtor. After our offer was accepted, we got right to work hiring a home inspector, a company to sweep the property in search of an underground oil tank, a chimney inspection, etc. I received a call from our lawyer saying that the seller was growing quite impatient and that if we didn't make a decision in the next day or so, they would be forced to place the home back on the market. Keep in mind that as buyers, we were way ahead of schedule and well within our lawful inspection period. It actually would have been a violation of the contract had the sellers put the house back on the market. It turned out, the sellers' lawyer was speaking out on his own without the sellers' knowledge (at least that's what they told me). The lawyers had gotten into a tiff over some contract language early on in the proceedings, and now the lawyers were trying to bully each other. If it sounds like spiteful kids at play, then I'm doing a good job conveying what the experience was like.
No. 9: Over-eager mortgage lenders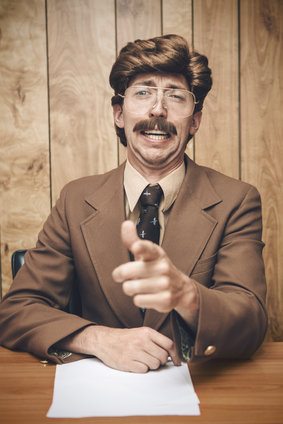 Unfortunately, whether you're buying a home, a car or an insurance policy, there are sales people involved who are relying on your commission. So while we, HSH.com, and all the other mortgage-comparison sites across the web, encourage you to shop around for the best loan, be prepared to field emails and phone calls from eager salespeople "just checking in" to see if you made your decision. When we purchased our home in late May 2015, mortgage rates were creeping upward, and that was another incentive our mortgage lender used to prod us along: "You know rates are rising…you're going to want to lock in before rates rise even more…" While I was very happy with the broker we chose, it's gets stressful dealing with the other lenders you contacted throughout the shopping process.
No. 10: Inspections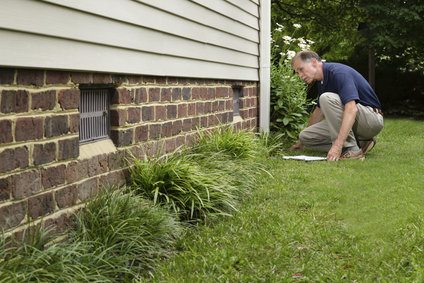 Home inspections, I won't call them a crock, but I kind of feel like my home inspection was ultimately useless. Our home inspector was fantastic. He was kind, patient and thorough. But as they will tell you, inspectors can't see through walls and ceilings and they can't get into spaces they don't have access to. Unless something is right out there for you to see, don't expect any shocking discoveries from your home inspector…the shocking discoveries come your first few weeks in the house. "Oh, the ceiling's leaking after my first shower, sweeeeeet."
No. 11: Unreasonable sellers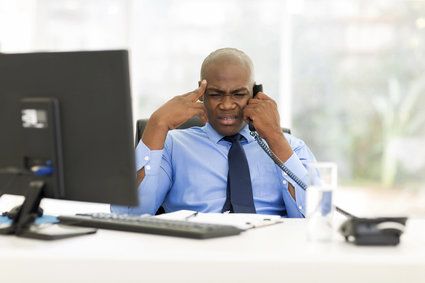 What makes a home inspection more or less useless is if you're dealing with unreasonable sellers who think their dirty, hobbled house is "just fine." After the home inspection, I dutifully made a list of all the items I wanted fixed. It came as one hell of a shock when our Realtor told us that the seller is under no obligation to fix anything besides glaring structural issues and termite damage. Hearing that, I must have instantly reverted back to my five-year-old self. "That's not fair!" I blurted out.
No. 12: Everyone's has a different definition of 'fair'
Calmly, my Realtor said everyone has their own definition of "fair." Great.
No. 13: Waiting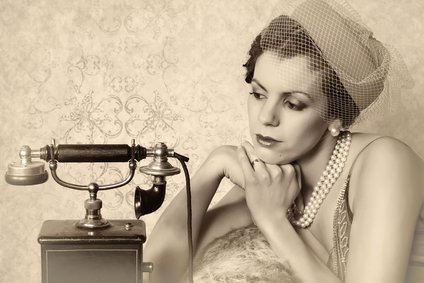 I was lucky enough to eventually lock in an interest rate of 3.75 percent. I shouldn't complain. I feel blessed. But I missed out on the chance for an even lower mortgage rate because I was waiting for the sellers to sign and return the contract. Without it signed from both parties, our broker couldn't lock in our rate. Come to think of it, I was lucky we got the signed contract back when we did. The sellers could have taken even longer if they wanted and really screwed me.
Well, they say everything works out in the end. After two and a half months of renovations, my wife and I are finally in our home eagerly anticipating the next leak, the next project, the next credit card bill. And from what I'm told by seasoned homeowners, I better get used to it.
Print page