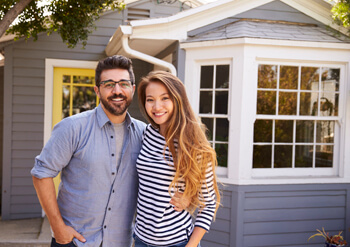 Updated by Richard Barrington
With home prices rising, competition for properties is heating up. That means you stand a greater chance of getting beaten to your dream house by someone else. Perhaps your offer fell a little short of the winning bid, or maybe you were just a day late discovering the opportunity.
Don't give up hope. In that situation, you might still get a chance to buy the property if you put in a backup offer.
What is a backup offer on a home?
A backup offer or backup contract is a an addendum to a primary offer on a home. What does it mean when a house has a backup offer? Basically, it means that if the primary offer falls through, then the seller agrees to the terms of the backup contract.
The backup offer addendum includes many of the specifications of a primary offer, such as price and other conditions. It is also likely to require the person making the backup offer to put earnest money in escrow as an indication of their commitment to the offer.
With a backup offer addendum, you will be notified if the primary offer falls through, because then your offer becomes the primary offer and both parties should start working toward closing on the house. On the other hand, if the primary offer goes forward, you will be released from your backup offer and get your earnest money back. In the meantime, you should be able to withdraw from the backup offer at any time while the primary offer is still pending.
How to write a backup offer addendum
If this sounds like a good option for your situation, here are some tips on how to write a backup offer addendum, assuming a seller is accepting backup offers:
Price backup contract reasonably. If the primary offer falls through, you may be in a position to buy the house at a more reasonable price. Therefore, your backup offer should be competitive but not overreach. "I always suggest offering list price," says Juniper Cooper of Juniper Realty Group in Boise, Idaho. "It is not a good strategy to get stuck paying a lot more for a home than it is worth. There are other homes out there."
Provide proof of financing. Evidence from a mortgage lender that you can follow through on your backup offer may help the seller view it as a reliable safety net. "I always urge buyers to get pre-approved for their mortgage prior to placing any offers," says Brad Malow, a real estate agent in New York City and founder of BuyingNYC.com.
Be flexible if seller is accepting backup offers. "Some sellers may want to close as soon as possible," says Malow. "Others may have broader timelines. Be open to working with what the seller may desire."
Limit contingencies. "Removing as many contingencies as possible will always make an offer more attractive to the sellers," says Shawn Shackelton, a real estate agent in Scottsdale, AZ. For example, a backup offer that is contingent upon you selling an existing home is likely to be a turn-off. On the other hand, the backup offer should give you an out should the primary offer fall through because something was found to be materially wrong with the house.
Make a personal connection. Selling a home can be an emotional experience. Including a personal note that expresses how much you love the property or identify with the homeowner can make the difference between two otherwise similar offers. "When four offers come in and three are anonymous and one is the 'older gentleman' or 'teacher,' the seller might be more inclined to consider that offer," says Cooper.
Pros and cons: Should we write a backup offer on a house?
Now that you know a backup offer is an option, is it the right move for you?
On the positive side, while a backup offer is a long shot, real estate deals do fall through so it might be your best shot of getting a special property or just closing a deal in a highly-competitive market. In a high-demand market, if a deal falls through without a backup offer the property is open to all other offers, whereas having a backup offer in place should give you the inside track.
On the negative side, since most offer agreements result in a close, you should continue looking for another home in case your backup offer does not succeed. Meanwhile though, your earnest money on the backup offer is be tied up in escrow, which could complicate things should you need to act quickly in putting up money for another offer. Also, you may find it a distraction to keep tabs on the progress of a primary offer for which you are the backup. Finally, if that primary offer falls through, be sure to examine the reasons it fell through before you fully commit to pursuing your backup offer.
The bottom line is, if the market is so competitive or the property is so special that you are willing to try a long shot to make a deal, a backup offer may be worthwhile. On the other hand, if the market is not especially competitive or the property is not much different from others on the market, there is less reason to make a backup offer.
Related articles :
Print page