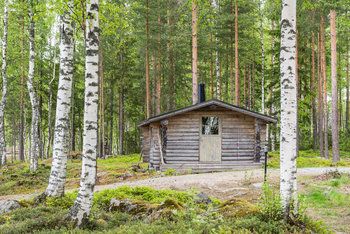 More than 3,000 U.S. communities came uncomfortably close to large wildfires between 2000 and 2017, according to the nonprofit research group Headwaters Economics. If you're buying a home in one of these areas, it's important to understand the risks and learn how to prevent your house from catching fire.
States at highest risk for wildfires
Texas had the most wildfires in 2017, according to the Insurance Information Institute. A view of the top ten states for wildfires, in terms of number of fires and number of acres burned include:
Texas
California
North Carolina
Georgia
Missouri
Florida
Mississippi
Montana
Arizona
Oregon
In fact, almost every region of the U.S. is subject to at least some degree of wildfire risk, though some areas are riskier than others due to a history of fire and a longer dry season, notes Pam Leschak of the U.S. Forest Service in Boise.
Building materials for fire mitigation
Building materials can make a huge difference in whether a home survives a wildfire.
Of particular concern is the roof, where flying embers can land and ignite, says Steve Quarles, senior scientist at the Insurance Institute for Business and Home Safety, an insurance industry organization in Richburg, S.C., that researches ways to protect homes, businesses and communities from disaster-related losses.
"If the house has a wood-shake roof, the potential buyer should understand that should they buy that house, changing the roof should be an important thing for them to do," Quarles advises.
It is essential to carefully research your neighborhood before buying a home. Some homeowners associations (HOAs) prohibit the removal of wood-shake roofs, so if a home is within an HOA, it's a good idea to review the rules and regulations and find out whether a wood-shake roof can be replaced.
Another building material to avoid in a high-risk fire area is vinyl siding, which Leschak says "just melts away" in a fire.
Building codes can protect your home from fire
California is the only state that has a statewide building code for new construction in wildfire-risk areas.
"There isn't another state that has a statewide code," Quarles says, "but there are local jurisdictions that may have certain requirements."
If you're buying elsewhere, ask about local building codes, how long they've been in effect and when the house was built.
Fire break around house: defensible space
Keeping flammable materials away from the house is the first step in protecting your home from wildfires. Creating a defensible space might mean:
Trimming or removing trees
Clearing brush
Cleaning out rain gutters
Replacing pine bark mulch with gravel.
These and other chores need to be done on a regular basis to prevent your house from catching fire.
Just because vegetation around your home is green, doesn't mean it won't burn in a fire, Leschak cautions. "There are some times of the year when green is just a color. It can be green and dry at the same time, and some fuels, even though they're green, are still highly flammable."
A house that's at the top of a slope or ridge can be more vulnerable since fire tends to move up hills, Quarles warns.
Taking precautions might not help if your neighbors don't do the same. In some cases, "neighbors" might include a government agency or private foundation that owns a large tract of land. Quarles says homebuyers should find out where nearby wildlands are, who controls them and what steps, if any, are taken to mitigate wildfire risk.
After fireproofing: home insurance
If you buy a home that's near a potential wildfire area, you should be able to get homeowners insurance, but "it will be priced to reflect the risk," says Michael Barry, a spokesperson for the Insurance Information Institute in New York.
Be clear on basic home insurance facts. "Get enough dwelling protection coverage to rebuild in the event of a total loss," Barry says. "A common mistake is to look at the market value of the house, when you should look at how much it would cost to rebuild. Make sure that number is right because in the event of a total loss, that will be the maximum amount you'll receive from the insurer to rebuild your home."
Finally, a Community Wildfire Protection Plan (CWPP) is a public document homeowners should obtain that addresses wildfire risk.
"If a community has that," Leschak says, "they are making progress to reducing the risk and adapting to wildfire."
Print page