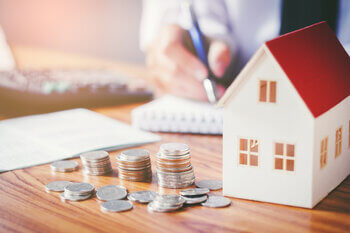 Homeowners with equity in their property can take out a home equity loan that uses their home as collateral. A home equity loan, also sometimes called a second mortgage, is a lump-sum loan, usually with a fixed interest rate and a specific loan term.
Once the most common way of extracting equity from a home, true home equity loans are becoming more rare. In the aftermath of the Great Recession, where losses on these kinds of loans were severe, lenders lost their appetite for second-lien products. As well, new and expensive regulations covering so-called "closed-end credit" applied to home equity loans, but not to HELOCs, so lenders discontinued their old second mortgage programs in favor of HELOC offerings.
That said, borrowers who want the risk-free reliability that a second mortgage structure offered can look to innovation in the market for their solutions. Some HELOCs allow borrowers to "break off" pieces of the debt into fixed-term repayment schedules at fixed interest rates. These can be called a "loan within a line" or "fixed-rate loan option". This works for both parties: Lenders can make lower-cost HELOCs and borrowers can get fixed rates and monthly payments.
Home equity loan terms
If you have enough equity in your home to qualify for a home equity loan, usually at least 10 or 20 percent or more depending on the lender, you may want to consider how you will use the home equity loan funds. A home equity loan is distributed in a lump sum, so many people use one to consolidate debt, to pay an unexpected medical bill or tax bill or perhaps to make home improvements. Home equity loans commonly come in terms of 5 to 20 years, and almost always with a fixed interest rate.
The amount available for you to borrow with a home equity loan will depend on the equity stake you have in your home, your credit rating, debt-to-income ratio and any loan-to-value limits that the lender may utilize. Using a home equity calculator can help you discover how much you can borrow.
While a home equity loan can still be used for any reason, the interest paid on a second lien is no longer tax-deductible unless the proceeds were used to buy, build or substantially improve your home. Even then, interest deductibility is subject to cumulative mortgage interest deduction limits.
Typically, while home equity loan interest rates are higher than interest rates on your first mortgage, these rates will usually be significantly lower than the interest rates charged on credit cards or other kinds of consumer debts, so there can be budgetary value from using a home equity loan even if interest paid isn't tax deductible.
Home equity loan pitfalls
While lower than closing costs on a first loan, you will usually have to pay for an appraisal and some additional fees when you take out a home equity loan.
Using home equity for consolidating your debt into one payment can help you get out of debt faster, but you must be disciplined enough not to again run up balances on your credit cards. You could end up with unmanageable levels of debt. As well, some experts advise that there are things you shouldn't use your home equity to buy.
Since home equity debt is secured by your home, if you cannot repay the loan you are in danger of defaulting on the loan and potentially losing your home to foreclosure. Careful budgeting is required to make sure you can handle the extra loan payment each month on top of your housing costs and other monthly expenses.
For much more about home equity loans, HELOCs and loans-within-lines, check out HSH.com's comprehensive Guide to Home Equity Loans and Lines of Credit.
Print page