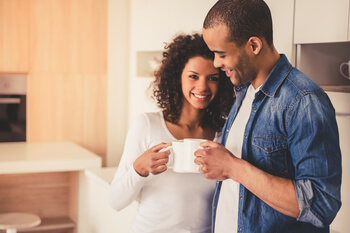 Homeowners have several options when it comes to a mortgage:
A "cash-in" refinance: Borrowers bring cash to the settlement in order to reduce the size of their existing home mortgage principal
A "cash-out" refinance: Homeowners take some of the equity out of their home and increase the size of the principal remaining on their home loan
A "rate-and-term" refinance: Borrowers simply adjust the interest rate and term of their mortgage while maintaining the original remaining principal amount. Instead of shrinking or enlarging the mortgage balance, this option leaves it unchanged.
Rate and term refinance
Homeowners have different reasons for refinancing and each can indicate that one refinance option or another makes the most sense. Before choosing a new home loan, think about your refinancing goals and consider these rate and term refinance guidelines.
If you want to pay off your loan faster, see if you can afford the payments on a shorter-term loan.
If you are focused on reducing your monthly mortgage payments, a lower rate or a longer mortgage term might be a better choice, so check out today's mortgage rates and use a mortgage calculator to estimate your savings.
A rate-and-term refinance works best for borrowers who want to take advantage of lower interest rates to reduce their payments or to reduce the overall amount of interest they pay on their mortgage. This type of refinance is also valuable for homeowners who want to completely pay off their mortgage before a certain date, such as retirement or when their children go to college.
Is refinancing mortgage a good idea?
Mortgage rates have been low for quite some time now, so it may be difficult for some borrowers to find a refinance rate that is significantly lower than that on their existing loan. Remember to calculate closing costs when evaluating your refinance; borrowers have several options for paying closing costs, such as wrapping them into the loan's principal balance, paying them in cash or paying a higher interest rate to cover the costs. HSH's Tri-Refi Calculator can help you see how various options work out for you.
Michele Lerner contributed to this answer
Print page