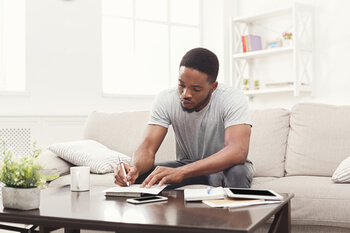 As the government furlough continues, federal workers aren't the only ones feeling the effects.
According to the National Association of Realtors, 25 percent of realtors who reported being impacted by the shutdown said they had at least one buyer who decided to hold off on purchasing a home, even though they weren't government employees.
Many homebuyers, mortgage lenders and real estate professionals are experiencing delays, making an already complex process of obtaining a mortgage a bit more challenging.
Fannie, Freddie release new lending rules due to government shutdown
Fannie Mae and Freddie Mac are government-sponsored enterprises that play a significant role in the mortgage industry by buying mortgages from lenders, pooling them together and then selling them as mortgage-backed securities to investors.
Fannie and Freddie, along with the Federal Housing Finance Agency (FHFA), recently announced new mortgage origination requirements in light of the ongoing government shutdown.
Fannie Mae's newly released guidelines state, "With the shutdown extending for a longer period of time, we are concerned about the impact that continued income interruption may have on borrowers' ability to meet their mortgage payment and other monthly obligations."
In light of this, Fannie Mae goes on to say, "We are imposing a minimum reserves requirement, which serves as a compensating factor to offset the risk associated with the interruption of income."
"Reserve requirements" refer to the amounts needed to cover your housing payment -- principal, interest, taxes and homeowners insurance (plus any applicable HOA dues, flood insurance or other monthly costs).
Having two months savings set aside for the possibility of missed mortgage payments helps offset the added risk caused by the ongoing shutdown.
For purchases and refinances, mortgage applicants impacted by the government furlough need to have either two months of reserves, or if greater, whatever amount is required per the automated underwriting software.
For example, if your total monthly housing expense is $1,800 and you are required to have two months reserves, then 1,800 x 2 = $3,600. Using this scenario, you would need to have $3,600 in savings after closing on your home loan.
Manually underwritten loans may require larger reserve amounts, up to six months, and multiple-financed properties face higher reserve requirements.
Verification of employment for government workers
Fannie Mae and Freddie Mac have loosened their requirements for employment verification for government employees.
These relaxed requirements apply only to mortgage applicants impacted by the government shutdown. They are expected to expire when the federal government resumes operations in full.
If your lender can't complete a standard Verification of Employment (VOE), as long as they can include documentation showing the steps taken to obtain a verbal verification, your loan can still close.
As a general rule, lenders require your most recent 30 days' paycheck stubs. Due to the shutdown, however, pay stubs older than 30 days prior to the loan application are acceptable if they are the most current pay stub available. The pay stub must include year-to-date earnings. The lender may also request your year-ending pay stub for 2018 to verify your annual income.
The last piece of the employment verification puzzle requires that your lender certify that you are still currently employed.
What the furlough means for Conventional, FHA, VA or USDA loans
The type of loan for which you are applying is likely to determine whether or not you can expect delays with your mortgage loan application.
Conventional loans - Historically, a government furlough does not impact loan processing at Fannie Mae and Freddie Mac because they aren't funded by the government. Other than the potential delays caused by the additional steps mentioned above, conventional loan applicants can expect minimal delays.
FHA and VA loans - Government shutdowns typically have a very minor impact on loans insured by the Federal Housing Administration (FHA), as well as the U.S. Department of Veterans Affairs (VA). The exception to this rule is with FHA Home Equity Conversion Mortgages (also known as reverse mortgages), as well as FHA renovation loans. These FHA loans will not be processed during the shutdown.
For home buyers or refinancers applying for FHA loans, it should be noted that with fewer staff working at the FHA, some mortgage applicants could see a closing delay as a result of increased backlog. VA staffing differs from the FHA. VA staff who approve VA loans are paid through borrowing fees and typically aren't impacted by a shutdown.
USDA loans - The U.S. Department of Housing and Urban Development (USDA) differs from your conventional, FHA and VA loans. According to the USDA, loans currently in process could experience problems due to the "unavailability of servicing actions".
If you have a USDA loan in process, you should immediately check with your lender. Some may be still be capable of being completed, while others may be canceled entirely due to the shutdown.
Business as usual for most mortgage lenders
Fortunately for mortgage applicants and real estate professionals, the government shutdown is having minimal impact on the mortgage industry. Mat Ishbia, president and CEO of United Wholesale Mortgage, says "Lenders are closing thousands of loans a day. Everything is moving forward."
On January 7, 2019, a survey of 2,211 members of the National Association of Realtors found that 75 percent of respondents said the shutdown hasn't had an impact on contract signings or closings.
If you're applying for a new home loan, especially one that involves a government program, chances are you'll experience at least some sort of minor delay. It's possible, however, you may experience no delays at all.
Fortunately for some applicants who can't afford a closing delay, there may be different loan options from which to choose that don't involve government-related delays.
Contact your mortgage lender and discuss how the shutdown will impact your mortgage application, and what other options may be available.
Related: What do do if you're missing mortgage payments due to the government shutdown
Print page