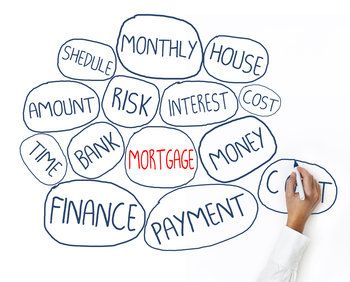 Purchasing a property as a first-time homebuyer can often feel overwhelming. That's because you probably lack the knowledge of how the process works and aren't sure who to trust.
Fortunately, there's help available -- often at no charge -- in the form of homebuyer counseling and homebuyer education provided by housing counseling agencies approved and sponsored by the U.S. Department of Housing and Urban Development (HUD).
First-time homebuyer benefits
Sarah Gerecke, deputy assistant secretary in HUD's Office of Housing Counseling in Washington, D.C., says anyone who is afraid of or confused by the home buying process is a great candidate for HUD-approved homebuyer education courses and counseling -- especially first-time homebuyers.
"About a third of the population underestimate the total household debt they have and misunderstand how mortgage payment requirements work. A HUD-trained counselor can clear up a lot of that confusion," says Gerecke, who notes that HUD regulates and approves approximately 1,700 agencies nationwide that offer homebuyer counseling and courses.
"Research shows that this counseling and education works -- first-time homebuyers are 15 to 30 percent less likely to face default or foreclosure if they complete this education."
In addition, 3.6 million households have undergone housing counseling, preventing 200,000 foreclosures. And counseling helped homeowners reduce their annual mortgage payments by an average of $4,980, according to HUD data.
"Housing counseling truly provides the only unbiased perspective a client can receive in their home buying process," says Ibijoke Akinbowale, director of the Financial Equality Center & Housing Counseling Network, National Community Reinvestment Coalition, Washington D.C.
"Housing counseling agencies like ours are nonprofit organizations. The education they offer isn't tied to a commission or sale. And first-time homebuyers who complete a course or counseling can end up saving thousands of dollars by learning how to improve their credit, which can qualify them for lower rates and better loan options."
Related: First-time Homebuyer Programs by State
Education / counseling may be required
Receiving homebuyer education or homebuyer counseling is a good idea for any first-time homebuyer. But completing it may also be mandatory.
"Homebuyer counseling and education is required by most state and local programs, particularly for you to receive closing cost or down payment assistance. Additionally, many lenders offering affordable mortgage programs have similar requirements," says Karen Hoskins, acting Vice President of National Homeownership Programs and Lending at NeighborWorks America, a national nonprofit headquartered in Washington, D.C.
Note that Fannie Mae's HomeReady® and Freddie Mac's Home Possible® generally require that first-time buyers take an online education course.
To prove that you received the necessary homebuyer education and fulfilled the requirements, you'll earn a certificate of completion when the course or counseling has finished.
Related: What it's like to complete homebuyer education
Why you need homebuyer education
Even if a lender or program doesn't require it, experts highly recommend completing a homebuyer class or counseling.
"Classes and counseling can teach you budgeting basics, savings tips, how to reduce debt and effectively use credit cards, save up for a down payment, eliminate private mortgage insurance, and more," Bridgette Russell, managing director of New Haven, Connecticut-headquartered Neighborhood Housing Services of New Haven in New Haven, says.
"They can help demystify the entire real estate process. It can provide a thorough understanding of the key players involved and suggest questions to ask when choosing your real estate team, too."
The bottom line, adds Gerecke, is that taking a class or getting counseling makes the buying and owning journey less stressful.
"You'll have better peace of mind because you'll be a more well-educated consumer. And you will know enough to prevent being taken advantage of," says Gerecke.
But don't wait too long to capitalize on these resources.
"The sooner you get counseling to address the credit issues, the better positioned you will be to make a purchase," Hoskins suggests. "Being proactive and not waiting until you find the house you want to buy is important."
Related: Down Payment Assistance Programs Remain Crucial
Homebuyer education and counseling are just a few clicks away
HUD-backed agencies offer online or classroom courses as well as one-on-one sessions with an experienced counselor. All three options are valuable resources. They can guide you along your journey to homeownership and inform you about important programs for which you qualify.
These can include down payment assistance programs as well as Freddie Mac's Home Possible loan and Fannie Mae's HomeReady mortgage that both offer loans for as low as 3% down.
Finding help and signing up for a class or homebuyer counseling is simple. First, visit HUD's State Pages, choose your state, and select an agency close to you from a list that's automatically generated. Phone or email that agency. Be prepared to answer a few screening questions that will determine which options are best for your situation: perhaps a nearby class, an online course, and/or an in-person or on-the-phone counseling session.
Find and compare today's mortgage rates
Print page