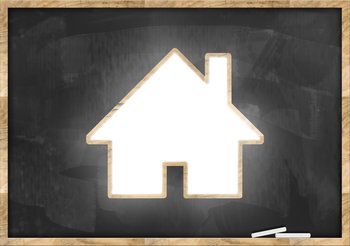 What's it like to go to homebuying education or homebuyer counseling? It can save you money and qualify you for programs like HomeReady® or Home Possible®.
Homebuyer education services offered by housing counseling agencies approved and sponsored by the U.S. Department of Housing and Urban Development (HUD) can make you eligible for better mortgages, down payment assistance and other benefits.
Getting started with homeownership counseling
Taking a HUD-approved homebuyer class and/or receiving guidance from a HUD-certified counselor can give you the smarts needed to qualify for preferred loan programs. You can learn how to raise your credit score, manage your finances better, and know what to expect before, during and after buying a home. And the whole process is simpler than you think.
The process starts by visiting HUD's website. There, you can choose and contact an agency located conveniently to you. After answering a few questions, you'll likely be given choices you can sign up for. These can include a classroom course, online class, and/or one-on-one session with a counselor in person or on the phone.
Related: How Homebuyer Education or Homebuyer Counseling Can Save You Money
How homeownership education works
"Classroom sessions offer the opportunity to gain perspective on concerns other homebuyers have and that can be beneficial," says Kristopher Barros, marketing strategist with Embrace Home Loans in Middletown, Rhode Island. "Others prefer a one-on-one setting in which they can comfortably discuss their own financial situation in private with a skilled counselor."
Every agency offers different counseling services and classes, says Ibijoke Akinbowale, director of the Financial Equality Center & Housing Counseling Network, National Community Reinvestment Coalition, Washington D.C. But they all have to be approved by HUD.
"Many of the courses take several hours to complete -- some in one session, others over two to three days," she says. "HUD online courses take about eight hours, but can be completed on your own schedule. Classroom courses can be as small as a handful of people to up to 50 or more in the room. You can likely expect verbal instruction from a teacher who may give a PowerPoint presentation and distribute paper handouts."
A private counseling session, on the other hand, "is a deeper dive. You'll review things like your credit score, income history, and loan prequalification letter," Akinbowale says. "It could be one or several sessions, and the time it takes will depend on how much guidance you need."
Many choose to finish a homebuyer education course first before receiving counseling.
The good news is many courses and counseling sessions are free or offered at a low cost -- under $100. The fee is intended to be nominal and affordable to all consumers.
Related: How Much House Can You Afford? More Than You Think, Says Study
What to expect from homeownership counseling
Jeanette Harris from Chicago opted to sign up for a free HUD-approved course called "The Genesis Home Buyer's Workshop" three years ago. At the time, she sought to get her credit problems under control well in advance of buying a home.
"I appreciated going through the process learning what I needed to know in order to own my first home," recalls Harris. "The experience was exceptional. It was worth the time and effort spent. I would recommend a class like this to anyone who is serious about becoming a homeowner."
You may also take one or more tests during the course. But don't worry -- they're not hard if you pay attention.
"I remember the test being pretty easy because I'd done a lot of research and studying on my own," says James Duren in Jacksonville, Florida. "A homeowners course is invaluable in preparing you for the rigors of getting a mortgage, owning a home, and understanding the long-term ramifications of borrowing money to buy a house."
Related: How to Get Approved for a Mortgage
Optional for many, required for others
Note that some lenders, down payment assistance programs, and grant providers require you to complete homebuyer education or counseling. With the HomeReady and Home Possible programs, you must take an online course. In these instances, your choice of classes or where you get the counseling may be limited.
"Some programs also require you to both take a course and receive counseling afterward," Akinbowale notes.
After completing the homebuyer counseling or course, the HUD-approved counseling agency will award you with a certificate of completion valid for one year.
"This demonstrates that you've taken the time to learn about the home buying process. The certificate also qualifies you for special programs to assist first-time homebuyers," says Melinda Opperman, Riverside, California-based executive vice president of Credit.org, a HUD-approved housing counseling organization.
Why it's worth it
Wanda Collins, capacity building specialist with Chicago-based Housing Action Illinois, a HUD intermediary for 33 agencies across the Midwest, says homebuyer education pays off quickly.
"In the first two hours of one of these classes, you can learn if you are ready or not to be a homeowner in the near future. You'll learn how to solve credit issues, to create a budget, and to plan for future financial goals," says Collins.
Classes and counseling also prepare you for what happens after the purchase.
"You learn what to expect in your first year of homeownership, how to pay your property taxes, and the importance of maintaining and repairing your home," Collins adds.
Print page