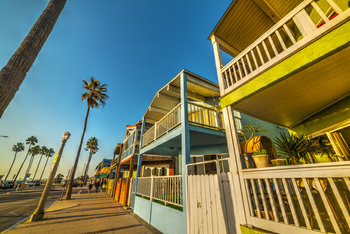 If you're like most mortgage borrowers, the interest rate is your hot button. A 2019 survey by Fiserv, Inc. finds that 76% of respondents placed "mortgage rate" at the top of their criteria when choosing a lender. So when most people ask, "How to shop for a mortgage?" what they really want to know is "how to find the best mortgage rates."
How to shop for a mortgage? Compare mortgage quotes
Researchers from Stanford University, HUD, Fannie Mae, the Consumer Financial Protection Bureau and others conclude that mortgage rates are very important to consumers. And yet, many borrowers don't do the single most important thing they to get the best mortgage available to them -- shop.
On any given day, mortgage rates typically vary by 0.25 to 0.5 percent between mortgage lenders for the same borrower.
To get the best deal, its important to shop and compare mortgage quotes from several competing mortgage lenders. In fact, Stanford researchers find that it takes at least four quotes to maximize your savings (typically over $2,500 for a $200,000 loan); a 2018 study by Freddie Mac suggests these savings could total nearly $4,000. Still, about half of all borrowers look at only one or possibly two quotes before committing to a lender.
That's potentially leaving money on the table. Here's how to avoid doing that.
Get mortgage quotes quickly
Before the mortgage industry became so competitive and automated, lenders could issue rate sheets that were good for days - even a whole week. Today, mortgage rates might change several times a day.
Related: What to do When Mortgage Rates Are Rising
This means a quote from Lender A at 9 AM on Monday can't be reliably compared to one from Lender B at 2 PM on Wednesday. Ideally, you want to obtain several quotes at the same time. It's possible to do this by getting on the phone and going through your qualifications with several lenders in a short time. But it's probably easier to do it online.
Advantages of online mortgage quotes
All competing lenders have the same information, so quotes are meaningful
You can do this without furnishing your social security number
You only have to complete the process once
Lenders need the following information
Estimated credit score
Property value (or sales price)
Loan amount
Property use (primary residence, vacation home or rental)
Property type (single family, manufactured, condo, multi-unit, etc.)
If all lenders have the same information, you should be able to accurately compare mortgage quotes.
What is APR, and what does it tell you?
If you just order up a bunch of mortgage quotes without providing any direction to the lender, you might end up with something like this for a 30-year fixed mortgage:
Lender A: 2.85% rate, 3% origination charge, $1,000 fees
Lender B: 3.15% rate, 0% origination charge, $1,500 fees
Lender C: 3.25% rate, 0% origination charge, $0 fees
Which is the better deal? It's not obvious. However, when mortgage lenders quote you an interest rate, they must by law also disclose the loan's annual percentage rate, or APR. The APR incorporates both the upfront cost of a loan as well as its interest charges, expressed as an interest rate you can compare across different offers.
For a $200,000 loan, the APRs might be as follows:
Lender A: 3.120%
Lender B: 3.210%
Lender C: 3.250%
Many mortgage advisers and writers recommend that you just choose the offer with the lowest APR. However, that could be wrong.
Related: What APR Can't Tell You
What mortgage APR doesn't tell you
The mortgage APR calculation has a few shortcomings that could be costly if you rely on it exclusively when making a mortgage decision.
The APR in the above example clearly points to Lender A's offer as the best deal. But consider the first shortcoming of the APR calculation: It assumes that you're going to have the loan for 30 years. Yet many borrowers don't keep their loan for ten years, and first-time buyers often sell or refinance even sooner.
Lender A requires an upfront investment of $7,000. For a $200,000 loan, the payment for Lender A's loan is $827. For Lender C, the payment is $870, a difference of $3 per month. It takes almost 163 months to make up that extra $7,000 paid upfront. If you don't know how long you'll have your home, and the break-even point is many years away, the loan with the lowest APR isn't necessarily the best deal. Here's what the APRs would be if the term of the loan was just 15 years:
Lender A: 3.340%
Lender B: 3.260%
Lender C: 3.250%
When the term is shorter, the loan with the lowest upfront costs becomes cheaper.
APR also doesn't readily compare loans with different terms. For instance, a 15-year fixed loan vs. a 30-year fixed loan, or a 30-year fixed loan vs. a 5/1 ARM. APR also doesn't reliably tell you what an ARM would cost, because it assumes that financial conditions remain the same as they are the day of the disclosure.
Related calculator: What's the best way to pay mortgage closing costs?
A better way to shop for the best mortgage rates
Instead of simply selecting the mortgage lender with the lowest APR, request quotes based on a specific interest rate - for example, 3 percent. Just ask each lender to quote you the costs of a loan with a 3% interest rate, and then consider the lender that provides the lowest costs.
Alternatively, you can ask each lender to prepare a quote based on the amount you wish to pay. You might ask them to quote a loan with zero points and fees, or one with one percent in origination charges and no other fees. Then just consider the loan with the lowest interest rate. That's an easy way to find the best mortgage lender.
Review your mortgage quotes slowly
To find the best mortgage rates, review multiple quotes from competing lenders. Lenders normally provide you with either a Loan Estimate, which is a government-mandated form and obligates them to the charges listed, or some kind of "worksheet" or "scenario." The worksheet comes with fewer consumer protections and does not obligate the lender to honor the charges listed. That said, most lender quotes are reliable.
Related: In-house Mortgage Financing (Pros and Cons)
How long is a mortgage quote good? Perhaps not long, given that mortgage markets are like stock markets, constantly changing. Your lender is not committed to a quote until you actually lock in the interest rate. Lenders do have to quote real rates offered to borrowers who are ready to lock in -- no baiting and switching allowed.
How to find the best mortgage lender
While finding the best mortgage rate is important, the mortgage processing experience is also crucial. An inefficient mortgage lender can cost you money if the loan fails to close on time. You can even lose the property you want. And you should not have to work harder on your loan than the person getting paid to originate it. So get a couple of competitive quotes, and then see which lender is the best fit for you.
Here are four things to assess when evaluating your lender:
1. Responsiveness
Your lender should return your calls or messages promptly - within an hour most of the time. And he or she should communicate in the manner you choose. If you text, your loan professional should text you back. If you call, or send a message asking someone to call you, you should get a call in return. It's not easy to work with someone who goes dark when you need answers, or a tone-deaf provider who inundates you with unnecessary status updates.
Related: Documents Required for a Mortgage
2. Communication
A great mortgage lender doesn't just take your order. He or she should be asking you questions - about your credit rating, about your time-frame, and about your priorities (lower interest rate, lower payment, minimal out-of-pocket costs, faster payoff, etc.) You should feel comfortable asking questions about the program and the process, and discussing potential problems like credit issues or coming up with your down payment.
3. Knowledge
Your lender should be able to make recommendations about products, and be able to tell you why a particular loan is right for you. And your risk tolerance and time frame are important: Yes, you can get a lower interest rate with a 5-year adjustable mortgage. But that's a poor trade-off if you don't plan to leave your home for ten years and you are concerned about future interest rate changes.
A good loan officer or mortgage broker should be able to explain the required disclosures in plain English. If he or she doesn't understand them well enough to avoid jargon, find someone else. And check out the licensing information with the Nationwide Multistate Licensing System & Registry (NMLS). Look for mortgage lenders in your state that are licensed, with no disciplinary actions on file, and possessing at least a few years of experience.
4. Problem-solving
A great lender stays on top of your file and makes sure that everything gets done on time. He or she makes sure that all requirements, including your appraisal, inspections, flood certification, are met. Your lender should stay on top of requests from the underwriter and keep you in the loop about your progress. If something comes up in underwriting, a great lender can assist you - from writing a letter of explanation to switching programs to helping you calculate your self-employment income.
How to shop for a mortgage?
Shopping for a mortgage means first locating the best mortgage rates. Then, narrow down your list of candidates and find the best mortgage lender for your needs. What you want is an effective team working to get your loan processed fast, and at an affordable cost.
Related: A Guide to Common Mortgage Types
This article was updated by Keith Gumbinger.
Print page