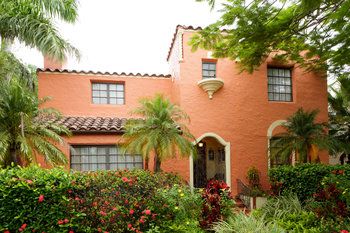 According to the National Association of Hispanic Real Estate Professionals, Latino homebuyers are doing the heavy lifting in the US housing market. "Over the past decade," says NAHREP, " Hispanics have accounted for 62.7% of net U.S. homeownership gains, growing from 6,303,000 homeowners to 7,877,000, a total increase of 1,574,000 Hispanic homeowners."
See today's mortgage rates and programs
Last year, Fannie Mae's annual survey analyzing American homeownership characteristics found that 88% of Hispanics believe owning a home is the best housing investment plan.
Hispanic consumers, whether or not they speak English, are an important factor in the health of U.S. real estate markets. So advances in processes that make home buying easier for them should be welcomed by all.
Spanish mortgage forms and educational materials online
Fannie Mae, Freddie Mac, and the Federal Housing Finance Agency (FHFA) created an online resource to help the millions of U.S. residents who are ready to take on a mortgage, but have limited English proficiency (LEP). Mortgage Translations offers a suite of Spanish-translated documents, including a Spanish mortgage application. In addition, there are educational materials with an English and Spanish glossary of mortgage-related terms.
Consumers, mortgage professionals and real estate agents can view the information on FHFA's Mortgage Translation page.
Materials from the Consumer Financial Protection Bureau (CFPB)
According to the CFPB, more than one out of every 12 people over the age of five in the U.S. has limited English proficiency (LEP). LEP consumers, says the CFPB, may find it difficult to access financial products and services.
To help with mortgage (la hipoteca), the CFPB has assembled Your Home Loan Toolkit in Spanish. This 25-page booklet tells homebuyers how to find the best mortgage, understand closing costs and be a successful homeowner. And the CFPB also answers hundreds of financial questions in Espanol.
Spanish-speaking home ownership gains
Growth in Latino homeownership is a positive thing. And industry professionals who move forward to serve this demographic should find substantial opportunity. Real estate and mortgage professionals looking to broaden their client base should review these mortgage forms, learn how they work and inform potential customers.
If you or someone you know wants to buy a home but would prefer to transact the business in Spanish, it's easy to do so today, thanks to the support of several agencies and the two largest buyers of home loans in the country.
Related: Uncle Sam's Advice for Personal Finance and Mortgages
Print page