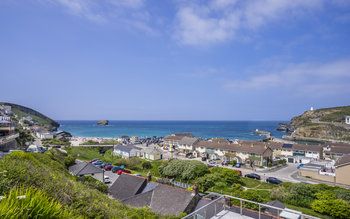 Not everyone is cut out to be a polar bear. And if you're retired or work remotely, there's no need to thaw out your car every morning and bundle up like an Eskimo if you don't want to. Learn how to buy a second home (and get a second home mortgage if you need it). Then give away your snow blower and stop hating winter.
Is a Second Home Right for You?
Purchasing a winter home, whether it's a ski cabin for your family or a sunny escape from the entire cold season - can have its perks. You have a built-in place to stay when vacationing. This investment can earn equity and fetch a good return when it's time to sell. And you may be able to offset your mortgage and maintenance costs by renting out your winter home when you're not there.
But not everyone is equipped to be a second home buyer. There are extra costs and risks involved. Examine your options and do the math. You may determine that purchasing a second home is a smart move.
What Is a Snowbird?
Snowbirds are people who live mainly in areas with colder winters. But they migrate in the winter to a second home with a warmer climate. They generally "fly south" between November and March, spanning the winter months. Some snowbirds travel to different locations throughout the seasons and years. Others rent or buy a home and return to the same address every year.
Within the United States, Florida, Nevada and Texas (which don't charge state income taxes), Arizona, California, North Carolina, South Carolina and several other Southern states are popular destinations for snowbirds.
Some snowbirds like the adventure of trying new places every year. But for many, renting properties or lodging at hotels in different locations (especially in high season) can be costly. And there is the added cost and hassle of bringing enough clothes and possessions to feel at home for extended periods every year.
That's why many people opt to own a second home or vacation property. They can leave clothing, golf clubs, favorite small appliances, etc. and travel light. Plus, they get to establish roots and make friends in a community they will revisit time and again.
Related: Your Complete Guide to Buying a Vacation Home
Is There a Snowbird in You?
But before committing to second home ownership, it's important to ask key questions.
"What problem does owning a second home solve for you?" asks Alison Bernstein, president of Suburban Jungle. "For example, are you sick of squeezing into tiny hotel rooms with your whole family? Are the dates when you typically travel always booked? Are the rates constantly surging? Or do you often spend an extended amount of time in one place - and it could make sense to have a place of your own in that location?"
It's also wise to evaluate if you truly want to be a "snowbird" or something else.
"Maybe you're really just looking for a destination getaway - a more local user-friendly weekend home that's a quick drive away," she adds.
If you truly desire to escape the cold and snow, a snowbird lifestyle is more your ticket. In this case, be prepared to head south and/or west in your out-of-state search for a second home.
Related: Make Your Vacation Home Pay
Second Home Pros and Cons
Owning a snowbird second home has its pluses and minuses. You'll automatically have a place to go in your favorite destination, for one thing.
You can choose your own furniture and decor
You can invite guests or offer it to friends and family
Getting to your second home is easier when you don't have to travel with clothing and personal items
You may decide to retire in your winter home
You may be able to offset its costs by renting it out
Real estate typically appreciates at about 4% per year. It might be a good addition to your investment mix
You'll be part of a community, and studies show that getting involved can be good for your health
You may benefit at tax time - check with an accountant or finance professional
If you want to expand your traveling opportunities, you may be able to exchange your home with someone else
However, you may get tired of going to the same place every year. Or the great family vacations you envisioned aren't happening. You may find your second home unaffordable if your income falls or your expenses increase.
If you expect to travel back and forth frequently, the expense and time involved may put you off eventually
You'll be dealing with homeownership issues from a distance - mortgage payments, repairs and maintenance, possibly rental management
If you buy with family or friends, personality conflicts or financial issues may come up
The community might change for the worse
The potential problems you're looking at depend on how much time you plan to spend in your second home, how much involvement your family and friends will have, and if you're depending on rental income to afford it.
Second Home Mortgages
You don't have to pay cash to buy a winter home. Financing is common for vacation or second homes.
However, it may be harder to qualify for a mortgage for a second home. For one thing, government-backed mortgages are only allowed for primary residences. A conventional (non-government) mortgage for a second home may require a higher down payment. You'll also need to show that you can afford the mortgage, insurance and taxes for the second home, the housing costs of your current home (whether you own or rent), and your other monthly bills like auto loans and credit cards payments.
If you need the income from your new second home to qualify for its mortgage, you won't be able to obtain a second home mortgage. Instead, you'll have to apply for an investment property mortgage. Those loans generally require at least 20% down and your mortgage rate will likely be about .5% to 1% higher than that of a primary residence.
Alternatively, if you've built up a lot of equity in your current home, you may be able to buy your second home with a home equity loan against your primary residence.
Related: How to Get a Mortgage for Investment Property
Renting Out Your Vacation Home
You may not need the income from a second home to qualify for your mortgage. But, if you plan to rent it to offset some of your costs, do your homework.
Some communities and homeowners' associations frown on short-term rentals. If you plan to earn money through Airbnb, VRBO or other rental services, make sure it's allowed. Or your dreams of generous rental income may not come true.
What's more, managing, maintaining, and remotely renting a second home is challenging. Be ready to travel back and forth to monitor the property and perform repairs and upgrades. Or hire a property management company to do this work, if you can afford it (this can cost 30% to 50% of your rents in resort communities).
"In some locations, there are services that will rent out and maintain your home for you. You must explore how this works in a particular community. And you should evaluate if this arrangement works for your lifestyle and needs," recommends Bernstein.
Taxes and Your Winter Home
Then, there are taxes. Suppose your primary residence is in a higher tax state. You'll pay that state's tax rate unless you live in your vacation home in the lower tax state for at least half the year.
"That's why it's smart to spend the first 183 days in your second home and declare it your primary residence. Your lender may require this minimum residency of a half year anyway," says Brian Davis, real estate investor and co-founder of SparkRental.com.
This 183 day tactic helps make financing easier and cheaper, too. If you can convince your mortgage lender that the new home is your primary residence, it opens up a lot more loan choices.
"You can qualify for low-down payment programs like Fannie Mae's HomeReady Mortgage with 3% down. Or you can qualify for an FHA loan with 3.5% down," says Davis. "The interest rate and points are also cheaper for primary residence loans versus a mortgage for a second home."
To move your legal residency to your vacation home, you typically need to spend at least 183 days each year there - so your second home is really your primary home.
"But the first year or two of ownership are the most crucial," Davis says. "Those are the years your previous state is most likely to audit you to challenge your tax home move."
Don't Get "Vacation Brain"
Who doesn't look at real estate brochures and fantasize about buying every time they take a vacation? But before jumping in the second home pool, dip your toes in the water.
"Run the cash flow numbers extremely carefully before buying," cautions Davis. "Factor in underestimated vacancy rates, particularly in the off seasons. Estimate management and cleaning fees; these expenses cost far more for vacation rentals than long-term rentals. Properly gauge maintenance and repair costs as well, which are inevitable."
Lastly, "Don't let your emotions cloud your judgment. You may love the thought of owning a vacation home. But don't try to bend logic to justify your decision," he says.
Compare mortgages for second homes now
Print page