As with any loan, your credit rating can impact your reverse mortgage or home equity conversion mortgage (HECM) terms. This article outlines how your credit rating can make a difference.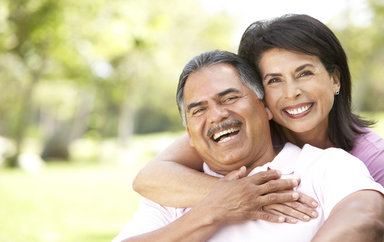 Does my credit rating affect my reverse mortgage?
Although there is no minimum credit score required to be eligible for an HECM, your willingness and ability to make payments on your other obligations is a primary consideration when lenders review your HECM application and determine whether or not funds must be earmarked for certain property charges.
Reverse mortgage with bad credit
A Life Expectancy Set-Aside (LESA) becomes mandatory in situations where the lender's financial assessment reveals that the borrower has not demonstrated the willingness to meet his or her financial obligations and there are no extenuating circumstances (those beyond the borrower's control, such as the death of a spouse, loss of job, medical problems, divorce, etc.) that created the inability to meet financial obligations. In cases where there are no extenuating circumstances, the Department of Housing and Urban Development (HUD) requires that the lender require a "fully funded" LESA.
Even where a fully-funded LESA is required, the lender must still determine if the borrower's credit history provides reasonable assurance that they can effectively manage other financial obligations even if the real estate taxes and insurance are paid for directly by the lender via the LESA. That is, you'll need to show that even with basic property costs covered by proceeds from the HECM, you still have the ability to meet any other obligations you and the property may have. The financial assessment determines if you are above or below mandated cash-flow thresholds, which helps determine whether or not a LESA is required.
Reverse mortgages with good credit
If you are above the LESA thresholds, in good fiscal shape and are meeting all of your obligations, the lender will not require a LESA or withholding of the HECM proceeds for purposes of paying property charges based on results of the financial assessment. If a LESA is not required, you still have a choice to make. You can:
Decide to have the LESA, and have the lender provide HECM funds for you to pay property charges; or
Elect to have the lender pay such charges in accordance with your loan (just as a "forward" mortgage servicer usually does); or
Be responsible for payment of the property charges as they come due.
If the borrower has sufficient residual income to handle all the property charges, he or she can still elect to have the servicer handle making the payments for them.
However, if you voluntarily choose to have HECM funds withheld by the lender to pay property charges, this decision cannot be changed in the future.
In all cases, the borrower is responsible for the payment of property charges when funds in the LESA are insufficient or no longer available.
Reverse mortgage net principal limit
Having gone through the appraisal to determine the MCA and principal limit, then the financial analysis to see if the borrower needs a Life Expectance Set-Aside for property charges, the lender runs a "waterfall" to determine the remaining funds available to the homeowner. These remaining funds are called the Net Principal Limit (NPL).
This calculation takes into account any needed repairs, whether closing costs are to be subtracted from the principal limit amount, reductions for mandatory mortgage insurance premiums and those for expected lender servicing costs over the expected term of the loan, and any LESA needs.
Your NPL is calculated by subtracting from the principal limit any initial payments made to or on behalf of the borrower, such as the initial Mortgage Insurance Premium (MIP), any closing costs or cash payment to the borrower, plus any funds set aside from the principal limit for monthly servicing fees, set asides for repairs after closing and first-year property charges.
The calculation to determine your NPL is as follows:
- The lender determines the Maximum Claim Amount (MCA) for the area
- Using the factor table, establish the Principal Limit (PL) amount, then subtract:
- Any repair rider/repair costs to get home up to code, and
- Any closing costs paid from HECM proceeds , and
- The up-front Mortgage Insurance Premium (MIP), and
- The total for the expected compounded annual MIP, and
- Funds to cover servicing costs over the actuarial (expected term) period , and
- Funds for the Life Expectancy Set-Aside (LESA) calculation, whether partially- or fully funded.
The remainder becomes the NPL (essentially, the funds freely available to you, the homeowner).
Although you'll need to know some technical information, such as how the interest rate is put together for your loan or line of credit (see "Technical Stuff"), you can run some examples for your own circumstance. A useful calculator is available at RetirementResearcher.com.
It may also be helpful to read some of the documents you'll see when going through the process of getting an HECM. HUD has reverse mortgage documents available for review.
Once you are approved for a reverse mortgage, you have several options for receiving your funds. Our next article explains the available choices.
Next: Reverse mortgage distribution options
Previous: Limitations on HECM and reverse mortgage loans
More help from HSH.com
Reverse Mortgage Rates - Average HECM Rates

Current rates and trends for reverse mortgages / Home Equity Conversion Mortgages (HECM).

Paying off a reverse mortgage when a parent dies

If your parents currently have a reverse mortgage, it's important to understand what happens to the debt when they pass.

Are You Too Old for a Reverse Mortgage?

If you are 62 years old or older, you may have a powerful option known as a "reverse mortgage" at your disposal. Further, you are never too old for a reverse mortgage.

Reverse mortgage protections for spouses and other household occupants

Reverse mortgage borrowers may wonder what happens to others living in their home in the event of their death. Understand what protections exist for household occupants.

Reverse mortgage or HECM restrictions

Borrowers have a great deal of discretion on how to use proceeds from reverse mortgages, but interest paid isn't deductible until the loan is paid off. Learn the details.