This is the second article in HSH.com's reverse mortgage guide. Within Part I, readers will find easily-digestible information on reverse mortgages, discover how to qualify for these loans and review potential alternatives.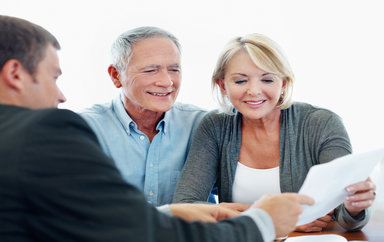 How do I get a reverse mortgage?
Once borrowers understand how reverse mortgages are defined and are clear on eligibility requirements (see our first article: Reverse mortgage overview and eligibility) it may be helpful to learn how to obtain a reverse mortgage.
Getting a Home Equity Conversion Mortgage (HECM) or reverse mortgage involves many of the same steps as in obtaining a first mortgage, but there are some unique aspects to the process.
7 steps to getting a reverse mortgage
Meet with HUD-approved counselor. This advisor works with you to ensure you understand HECMs (or reverse mortgages) and how one might work in your situation. HUD offers a look-up tool to find local counselors.
Locate a lender that offers the type of mortgage you want; the Department of Housing and Urban Development (HUD) provides a research tool that facilitates finding an authorized HECM lender in your area. Or, simply review the list of lender partners on this page to locate a HECM or reverse mortgage lender.
Complete an application, providing documentation that is required for any mortgage.
Establish property value. Your lender will arrange for an appraisal.
Complete property repairs, as necessary. Reverse mortgages must generally be repaired to meet HUD's standards.
Undergo a financial assessment. Depending upon your financial situation, some aspects of your loan's management may vary.
Close the loan. Depending on your loan choices and how your finances stack up, you may or may receive any proceeds.
According to the National Reverse Mortgage Lenders Association, "Lenders are strictly prohibited from assisting a senior in scheduling counseling; borrowers are not to be pressured in any way and must contact a counseling agency at their own pace."
The financial assessment and lots more are covered in the "Reverse mortgage / HECMs and your finances" section of this guide.
Intrigued? Want to better understand how reverse mortgages work? Read the next article in this guide.
Next: How reverse mortgages work
Previous: Reverse mortgage overview and eligibility
Print page