HSH.com publishes this comprehensive guide to inform readers about all aspects of reverse mortgages. Within Part I, readers will find articles that explain reverse mortgages in layman's terms, outline qualifications and offer alternatives to these loans.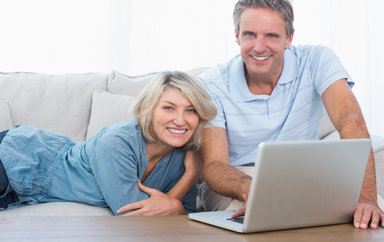 This article will answer the following questions:
Click on a link above to go directly to the information you need or scroll down to review this article in its entirety.
What is a reverse mortgage?
A reverse mortgage is financial product that allows you to tap the equity in your home. This equity draw can take one of several forms:
A lump-sum
Regular payments made to you
A line of credit to be used as needed
Unlike a traditional mortgage, reverse mortgages require no regular monthly payments of principal and interest. Lenders who offer propriety, non-FHA backed reverse mortgages generally refer to them as "reverse mortgages."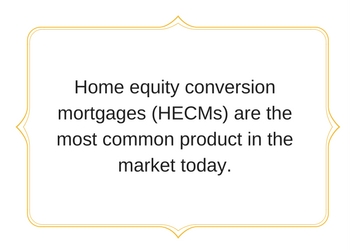 What is a Home Equity Conversion Mortgage (HECM)?
A HECM is the reverse mortgage program from the U.S. Department of Housing and Urban Development (HUD). HUD doesn't make mortgages; rather, it sets the standards for mortgages made by lenders. This standardization makes these loans eligible for backing by the Federal Housing Administration (FHA), which insures lenders against possible losses from selling these products to consumers.
Note: In this guide, you'll see references to reverse mortgages and home equity conversion mortgages (HECM). Reverse mortgages are the actual mortgage product; in general, any private-market offering will be a reverse mortgage. HECMs are also reverse mortgages, but these follow highly-specific underwriting and servicing guidelines set forth by HUD, which makes them eligible to be insured by the FHA. HECMs are the most common product in the market today.
What is a Reverse Annuity Mortgage (RAM)?
RAMs were the precursor to today's reverse mortgages and HECMs, and came into the market in the 1980s. Made by private mortgage lenders, early versions didn't allow homeowners many options when it came to accessing money, and most simply sent a monthly check to the homeowner for a given period of time. Like a traditional investment annuity, a RAM "liquefied" the value of the asset over time though regular disbursements of funds.
Am I eligible for a reverse mortgage?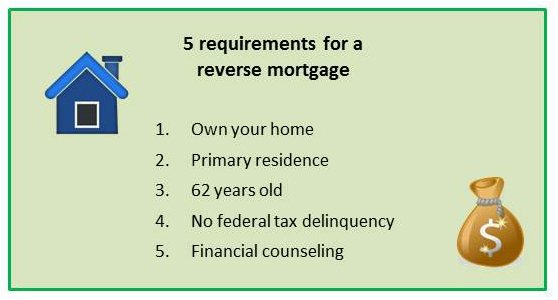 There are five basic requirements to qualify for a reverse mortgage or HECM:
You need to own a home. Single family, 2-4 unit properties, condominiums, townhomes and manufactured homes built after 1976 are all eligible, but co-operative apartments are not eligible. In a co-op, you own shares of stock in a corporation, not real property. (Note: HECMs for cooperative apartments were authorized by Congress in 2008, but the implementing regulations have so far never been issued.)
The home must be your primary residence. You must live in your home more than 183 days a year.
You must be 62 years of age or older.
You cannot be delinquent on any federal tax debt. If you have a past due federal tax debt, you are ineligible for an HECM. However, if you have other delinquent federal debts (student loans, for example) you can be eligible if you have a payment plan in place. For delinquent mortgages, whether private or FHA-backed, these are paid off by the reverse mortgage, and generally won't count against your chances of getting a HECM.
You must be able to cover certain required costs. You'll need to show that you can continue to make required payments for items such as homeowners insurance, property taxes, HOA fees, etc.
Financial counseling is required. You'll need to attend an informational session with a HUD-approved counselor.
If it appears you may be eligible for a reverse mortgage, review our article on how to obtain a reverse mortgage.
Next: Obtaining a reverse mortgage
Print page