Screen Shot: "A" Credit Quality First Mortgage Surveys
Looking for a quick scan at the local market competition? Want to keep an archive of the market so you can track sales fluctuations at branches you manage? Our stock local market (street-level) reports are what you need. A crosscut of the major players in each market, with a range of their most competitive offerings (product mix varies depending upon the market). Available via e-mail in text or Excel spreadsheet format, with 52-week subscription starting at $500. Get a
Check list of the areas HSH covers. To receive more information about this product, please use our contact form.
Fields included in every report:
Loan type
Adjustment term
Amortization term
Lender name
City
State
Phone
Down payment
(Initial) interest rate
Discount points
APR (if provided)
Maximum loan amount
Application fee ($)
Origination points
Per-adjustment cap
Life cap
Index
Margin
Rate lock time
Lockin period
Comments
Date/time of last update
This product is available in both stock and customizeable versions.
This is what our report looks like. It's not supposed to be complete -- it's just an example.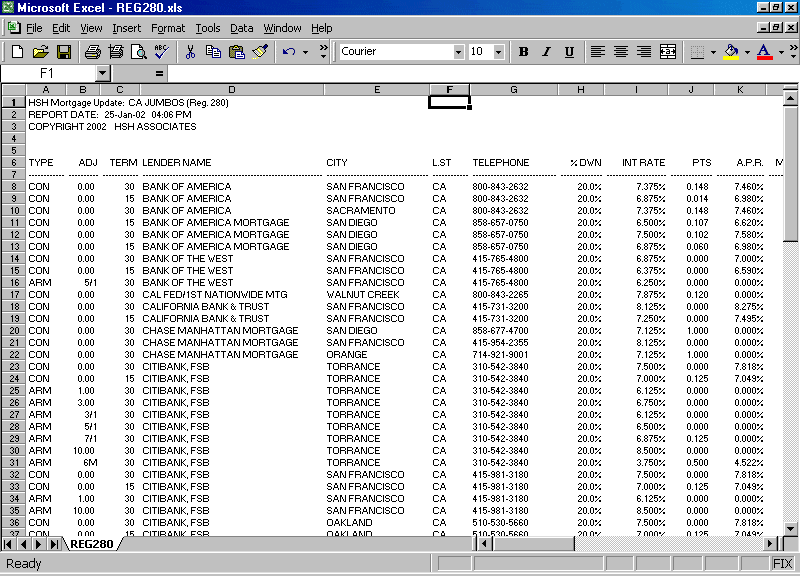 Print page