Screen Shot: HSH Used Auto Loan Survey
An A-credit benchmark survey from bank and thrift originators in up to 20 major metropolitan areas. Hundreds of entries for one- and two-year-old autos. The survey brings a range of terms, detailing 36-month, 48-month and 60-month non-customer fixed rate pricing for a $20,000 loan, and includes Interest Rate, Term, LTV, and Fee. Available as a one-time purchase or on a subscription basis, starting at $250.
Fields included in every report:
Lender name
Metro area
State
Interest rate
Term (in months)
LTV (loan to value)
Maximum loan amount
Fee ($)
Comments
This product is available in both stock and customizable versions.
This is what our Used Auto Survey looks like. It's not supposed to be complete -- it's just an example.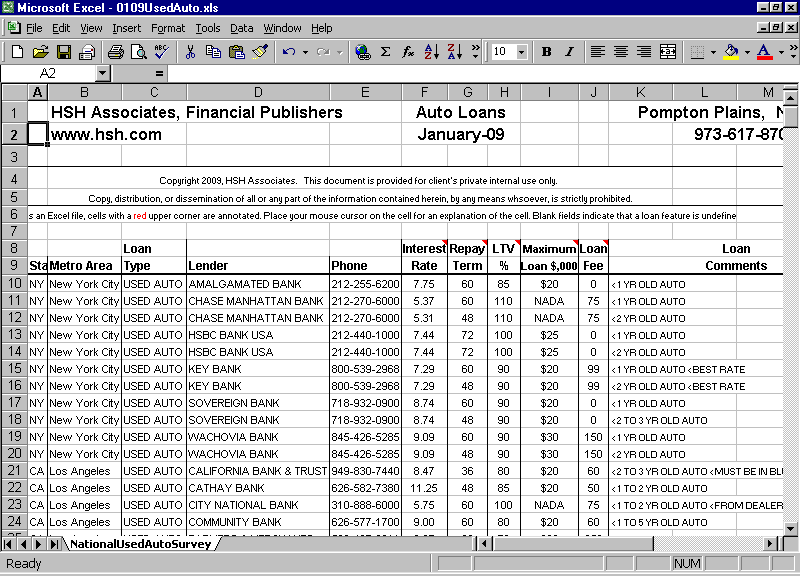 Print page