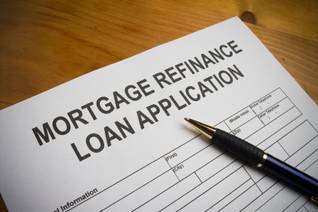 Q: I purchased a home in April 2014 with an FHA loan at 4 percent. I am getting solicitations from independent lenders inviting me to apply for a streamline FHA refinance partly because of the reduction of the annual mortgage insurance premium a few years ago. Are these FHA refinance offers legitimate? Also, if legitimate, is it worth pursuing since I am not sure if we will live in this house for more than 2 to 3 more years?
A: FHA Streamline Refinancing is real, and so are the benefits. In your case, and relative to your time horizon, the initial overall question is, "is it worth it to refinance?"
Benefits of an FHA Streamline Refinance
In an FHA streamline refinance transaction, you home isn't subject to an appraisal and there is no income, credit score or employment verification. In essence, all you're doing is swapping in a new interest rate, resetting the loan term and applying new the new mortgage insurance premium (MIP) structure.
FHA Streamline Refinance qualifications
That said, there are qualifications which must be met:
You must be current: You have to have made at least the last three months of payments on time at the time of the refinance
There's a waiting period: You'll need to wait at least six months since your current mortgage was originated to refinance
No cash-out refinances: You can't draw out any equity to cover loan costs, so you'll need to pay those out of pocket
No payment increases: The streamline refinance must reduce your mortgage payment by at least 5 percent
FHA mortgage insurance premiums
June 1, 2009 is an important date when it comes to determining the cost of FHA insurance premiums. Mortgage insurance costs differ for loans endorsed before and after that date.
Since your mortgage was endorsed in 2014, your annual MIP for your new mortgage will be perpetual -- the MIP for the vast majority of new FHA loans cannot be canceled (you need an LTV below 90 percent when the loan is originated, and even then it will be 11 years before any cancellation can occur).
The FHA's upfront insurance premium is 1.75 percent of the loan amount for your loan (endorsed after June 1, 2009).
From 2014 through 2015, if your original loan-to-value ratio was above 95%, your loan's MIP was 1.35% of the loan amount each year (1.30% if you made a 5% or more down payment). In 2015, this changed to 0.85% or 0.80% respectively, thanks to a 2015 annual premium reduction by HUD. That change saved you more than $500 per year for each $100,000 of your loan amount.
While you mentioned expecting to be in the home for only perhaps 2-3 years, timeframes have been known to change. If you're still in the original mortgage and didn't refinance, you may be pleased to know that FHA MIP premiums were lowered in early 2023, as HUD carved 30 basis points off of annual premiums. As such, you would likely only have a 0.50% annual MIP if you refinanced now, saving you a bit of money.
FHA mortgage rates
FHA mortgage rates have been substantially lower than conventional mortgage rates in recent years, adding to the list of the program's benefits. Given when you took out your loan, you may not able to improve your interest rate -- the average interest rate for 30-year FHA-backed mortgages when you took your loan in April 2014 was a little above 4 percent, so today's rates may not be all that enticing for a refinance.
Is an FHA refinance worth it?
You'll need to run the numbers. Since it will cost you money to refinance, you'll need to determine the difference between the payments on your existing loan and the new loan, and divide this into the expected amount of your closing costs (check your existing HUD-1 Settlement Statement or Closing Disclosure for the best estimate). This will determine your break-even point (the date when you have recovered your outlays and will begin to actually save some money as a result of your effort).
Related: Mortgage Refinance Breakeven Calculator
That said, lenders can offer you a "no-cost" FHA streamline refinance, where your loan costs are incorporated into the interest rate. While this can mean a higher-than-market interest rate than you might otherwise qualify for (and so lesser long-term savings), it does mean that you can start saving money right away, if in smaller increments.
Odds are that with a short time frame (2 to 3 years in your case) you might be able to get back to breakeven. If all you will do is get back to zero in the end, there's little reason to bother with all the time and expense of the refinance transaction, but it's always worth the opportunity to review if you can save money on your mortgage.
One last piece of advice: Many lenders will do a FHA streamline refinance, but lenders each have their own rules and overlays, so it's always best to shop around.
(Image: KLH49/iStock)
Print page