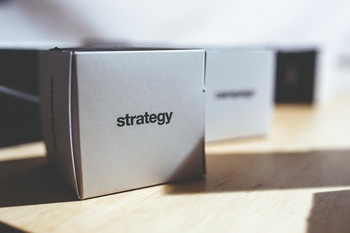 Finding the perfect home for your needs, wants and budget can be a challenge even when mortgage rates are low and there are plenty of properties for sale. But when fewer homes are on the market, buyers and their real estate agents must find creative ways to maneuver around the competition.
According to the National Association of Realtors, while inventory levels rose in September for the fifth straight month, the supply of non-distressed homes remain well below normal.
Danny Hertzberg, a Realtor with The Jills Group with Coldwell Banker Residential Brokerage in Miami Beach, says that when inventory is low, buyers need to establish their priorities in terms of price and the type of home and neighborhood they're searching for. If low inventory makes your search a challenge, you need to be willing to think outside the box.
8 outside-the-box ideas for finding a home
No. 1: Set up an alert system
"We always set up our buyers with daily automatic emails and text alerts with new listings based on their criteria from the past 24 hours," says Russ Murray, broker/owner of Buyer's Resource Real Estate in Greenwood Village, Colo.
"When the market is highly competitive, I'm proactively searching for new listings multiple times a day. We're in the process of transitioning to a system that can give us and our clients immediate alerts when a property is listed."
No. 2: Contact those who bought during the downturn
Hertzberg says he searches his database for past clients who bought when the market was down in 2008 and 2009. "I update them on current market conditions and ask if they're interested in selling now that prices have gone up," he says. "A lot of the homes [in Miami] are second homes owned by an LLC or by people overseas, so we do detective work and use social media to locate the owners to see if they'd like to sell."
No. 3: Target rentals
Hertzberg says he contacts landlords of rental properties to see if they would be interested in selling. In one condominium, his buyer was looking for a three-bedroom unit with a specific floor plan and view. Hertzberg contacted the owners of units on 20 floors before finding someone who decided to sell.
No. 4: Write a letter
Frank Llosa, broker/owner of FranklyRealty.com in Falls Church, Va., says he writes letters to homeowners in specific areas where his buyers want to live.
"About two percent of the homeowners we contact [via letter] end up deciding to sell," he says. Llosa suggests asking neighbors who are walking their dogs about potential sellers.
"Dog walkers know everything," he says. "They may have seen a photographer at the house or a landscaper getting a place ready to go on the market."
No. 5: "Make Me Move" listings
Llosa says buyers can search by ZIP code on Zillow.com for "Make Me Move" listings where homeowners who are testing the market put up an above-market price to see if buyers are interested. Llosa recommends contacting those owners to see if their price is firm or they're willing to negotiate.
No. 6: Sign up on PreMLS.com
Llosa started a Facebook group and website for Northern Virginia agents that has grown to about 3,000 members who share information about listings before they go on the open market.
"On a good day we have 10 or 15 homes listed," says Llosa. "Some agents let buyers see a home before it goes on the Multiple Listing Service (MLS) and others are just alerting people so they can see it on the first day."
Llosa has started the service in Baltimore and Austin and says that buyers can ask their agents to join to help them find properties.
No. 7: FSBOs
A variety of websites including Zillow.com, ForSalebyOwner.com, iGoFSBO.com and Craigslist allow you to search by ZIP code for for-sale-by-owner homes, says Murray. ForSalebyOwner.com has an app for smart phone users to search for homes in addition to their website, says Llosa.
No. 8: Forget single-family homes
Llosa says buyers can switch from a single-family home to a townhouse or look for a home that needs work. "It's part of our job as a Realtor to open our buyers' eyes to slight variations in where they think they want to live or what they want to buy," says Llosa.
Print page