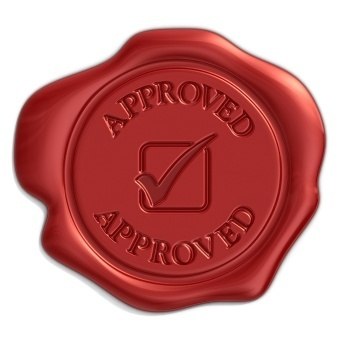 The document requirements for mortgage preapproval vary by lender and your individual circumstances, but typically, you'll need to provide documents which show your income, your assets and any regular commitments against your income. These will include, but may not be limited to:
Thirty days of pay stubs
Two years of federal tax returns
Sixty days or a quarterly statement of all asset accounts including your checking, savings and any investment accounts
Two years of W2s
"If you have any unusual income or circumstances, you'll need to provide other documents," says Peter Boyle, a senior loan originator at Summit Mortgage Corporation in Plymouth, Minnesota. "For instance, if you're divorced, I need to see a decree. If you filed bankruptcy, I need a full copy of the discharge documents. If you have rental income, I need a copy of the lease."
A mortgage preapproval can be "pretty painless," says Turano, as long as you are prepared with appropriate documents.
In addition to paperwork, your preapproval session with your lender should include a discussion about your down payment and loan options.
You must document your down payment!
"It's important to have a paper trail of where your down payment and closing cost funds are coming from," says Aiman Abozeid, branch manager for Inlanta Mortgage in Madison, Wisconsin. "You can't use any undocumented 'mattress money' for your down payment or money you've deposited from a credit card withdrawal or gambling winnings. If you have any odd deposits you'll need to document them with deposit slips and an explanation to make sure they aren't unauthorized gifts."
"Your finances are going to be under a microscope," says Boyle. "We need to be able to track everything."
For example, if you are getting married and are relying on the cash gifts you will receive for a down payment, lenders want that money deposited into your bank account as soon as possible and even want to see a copy of your wedding invitation to ensure that the date of the deposit aligns with the date of the wedding.
Simply put, any sudden change in your finances – for better or worse, but especially better – will need to be explained, and if you cannot document it, it likely won't be counted. If family members have contributed to your pool of cash, be prepared to have them sign "gift letters," which certify that these are not loans and have no required or obligatory repayment. These letters will often need to be notarized, and getting that done and returned to the lender may take some time, slowing down your loan process.
Related: A full list of the documents you'll need to get a mortgage today
(Image: pagadesign/iStock)
Print page