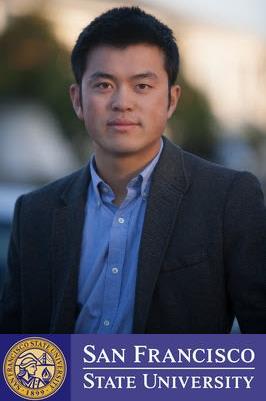 This is the fourth installment of HSH.com's Think Tank series which features in-depth questions and answers from the nation's top real estate professors and professionals.
It's a unique time to be a mortgage borrower. Mortgage rates are at historical lows, home prices are rebounding from the crash sustained during the downturn, and whether or not to ease lending standards further continues to be a hot-button issue among market observers.
We asked Dr. Shengle Lin, Assistant Professor at San Francisco State University, to weigh in on the current market conditions facing homebuyers today and in the near future.
Q: What's the single most important thing a potential homebuyer needs to know, and how should they go about learning it?
A: For potential homebuyers, they should contemplate over several important factors.
First: How long would you live in the house? In general, owning a home would outperform renting a home only if the owner chose to live in the house for over a threshold number of years. Buyers use bank funds as a leverage to buy a home; concomitant with this leverage is the levered interest payments. For example, if one takes out a 30-year 4 percent fixed-rate mortgage and chooses to sell the home in three years, he would realize he had only paid down 6 percent of the principal instead of 10 percent.
Second: What is your reasonable projected income path? In addition to the monthly payment on a mortgage, there are other nontrivial costs: property taxes, maintenance, insurance, HOA dues and the transaction costs associated with acquiring a home. Average buyers would drain out their savings after a purchase and have little buffer against unexpected difficulties.
Third: For those who purchase homes as investment properties, they should realize the fact that between 1948 and 2009, U.S. houses have only been appreciating at 2 percent average rate per year. This return rate might be augmented by the rental incomes which could boost the total return to, say, 5 percent net of cost. The performance on real estate would be lackluster if one factors into the ups and downs in real estate prices. In addition, selling a home faces high liquidity constraint in a down market.
Q: Low inventory in many real estate markets has been at least partially blamed on real estate investors paying cash for available homes. Will these investors continue to crowd out consumers looking to purchase primary residences?
A: Those who are able to purchase houses with all cash probably have the purpose of investment. Searching for available houses will always be more difficult for those who require financing and a down payment.
That being said, the primary reason for low inventory is lack of new-home construction. The homebuilders' confidence has been depressed for years. The Housing Market Index (HMI) passed a reading of 50 in June 2013. This was the first time the HMI has been above 50 since April 2006. In November 2013, the index was unchanged from a downward revised 54 in October. "The fact that builder confidence remains above 50 is an encouraging sign, considering the unresolved debt and federal budget issues [that] cause builders and consumers to remain on the sideline," David Crowe, NAHB chief economist, said in a statement.
Q: To what degree will lending standards ease in 2014? What specific lending standards do you see loosening next year?
A: Credit accessibility data published by the Fed suggests that access to credit has hardly been easing since 2010. Banks have been loosening the standards for the borrowers with top credit histories, but keeping tight for the non-prime borrowers. Loose standards were one of the major causes of the financial crisis. Once bitten, twice shy. Without stronger job data and sustainable income growth, banks are unlikely to substantially change their standards. The Fed continues to project a sluggish recovery in its forecast for 2014. With more residents' balance sheet improving, more can access credit with better mortgage rates, but the standards are unlikely to loosen up in the near future.
Print page