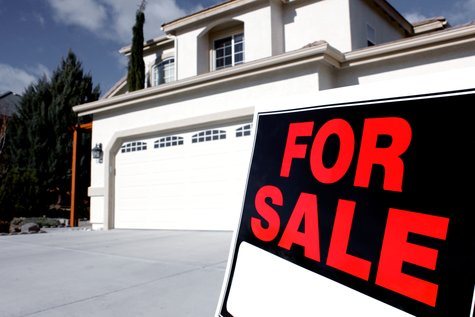 Every house-hunter has a wish list and every homeowner probably has a "wish I researched" list.
In fact, 80 percent of homebuyers have at least one major regret about their new home, according to a recent HSH.com survey of 2,000 U.S. adults at least 25 years old and in possession of a driver's license. Only 20 percent of respondents said they had no regrets about their home.
Among the most common regrets: Nearly 16 percent said their home was too small. More than 9 percent said their home didn't have enough storage or closet space.
Smaller percentages weren't happy with their neighbors or school system or felt their home had too few bathrooms, a too-small yard, not enough natural light or too-high maintenance costs. Fewer than 3 percent said their home was too big.
Most people know they'll have to give up something they want, says Bunni Longwell, a Realtor at Keller Williams Realty St Pete in St. Petersburg, Florida.
"Everybody's wish list is 'I want a pool, I want 2,500 square feet, I want to be on the waterfront and I want to pay $100,000.' If we can't find all those things, what would you sacrifice?" Longwell says.
The few buyers who seemed to get everything they wanted apparently were willing and able to pay more to achieve that status. Rather than sacrifice any major item on their list, they're willing "to come up on their price if 98 percent of their wish list is covered," Longwell says.
Future needs
Buyers' regrets don't always surface right away, adds Jake Russell, a Realtor with Keller Williams Realty in Waco, Texas.
Only later do buyers figure out their once-adequate home is too large or too small for their family, which might include an aging parent moving in or an adult child moving out.
"People don't think about what they'll need three or five years down the road," Russell says.
Other issues come up, too.
"People don't buy a master bath with enough amenities or a kitchen with enough storage. Those are the type of thing that, until you live in a home, you don't realize," Russell says.
Daily regrets
For some buyers, regrets are a minor annoyance. For others, they're a significant irritation.
Nearly 36 percent of survey respondents who expressed regrets said they thought about their disappointment only occasionally. But more than 37 percent thought about their regret frequently, and almost 22 percent thought about it every day.
Buyers can avoid some regrets by spending more time inside for-sale homes, says Ken Pozek, a Realtor with Keller Williams Realty in Northville, Michigan.
"You can only see so much online. You have to touch it and feel it," he says.
Research matters
Buyers' regrets typically weren't directly due to inadequate research. Yet in some cases, more research might have helped.
More than 60 percent of survey respondents said they researched local schools, property taxes, commuting distances, home insurance costs or characteristics of neighborhoods or neighbors.
But large proportions admitted they'd overlooked factors they later wished they'd reviewed more carefully, though 10-14 percent said one or more issues wasn't relevant to their situation.
The HSH.com survey found:
25 percent of homebuyers wished they had researched their new neighborhood or neighbors.
22 percent wished they'd researched homeowner insurance costs.
More than 20 percent wished they'd researched property taxes
14 percent wished they'd researched local schools.
Resale regrets
Almost 47 percent of survey respondents said they'd researched sex offender registries. But another 30 percent said they didn't research that information and later wished they had.
While that information might not seem immediately relevant -- 23 percent of the buyers said it didn't apply to them -- it can become be important later on.
"It's a terrible thing for a child predator to be in your neighborhood," Russell says. "If you have kids, it's beyond terrible. Some people are at a time in their life when it's bad, but (they decide to purchase the home anyway). When they want to sell, everyone who wants to buy has kids, so it's no deal."
Local factors
Homeowners also manage to overlook research related to specific local concerns.
Longwell cites flood insurance as an example.
"In Florida, we have homeowner insurance and flood insurance," she explains. "That's completely off the radar when buyers look at areas. They've done research. They know where they want to live. Then the Realtor tells them they have to add $150 a month for flood insurance, and they say they never thought of that."
(Image: QuinStreet)
Print page