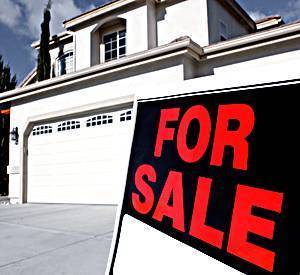 Homebuyers, whether first-time homebuyers or repeat buyers, shop with their senses. According to a recent survey of 2,000 homeowners conducted by HSH.com, the No. 1 turnoff for prospective homebuyers is the smell of cigarettes. After the smell of stale smoke, homeowners said their biggest home-shopping turnoffs included stained carpets, piles of junk, pet smells and a dirty bathroom.
Kate Jahnson, owner of Home Stage Home, a home-staging company in West Linn, Oregon, says that 95 percent of buyers can only envision a house the way that it is shown, so creating an attractive environment -- and one that looks and smells livable -- is essential.
"There are two types of problems," says Ebbie Bogema, broker/owner at RE/MAX Lake of the Ozarks in Osage Beach, Missouri, "things you can do something about and things you cannot. The most important thing to decide is whether the location and house are right for you."
Out of sight, out of mind
Besides smells and stains, homebuyers said clutter and junk were huge turnoffs. That means opening the house up, letting light in and getting rid of knickknacks, photos and kitsch, says Jahnson.
Bogema recommends that sellers begin packing non-essential items when the house is listed. A POD or storage facility is a good option. "It makes things easier and less stressful later on -- especially if the buyer wants a fast closing. It's better than saying, 'You have too much junk in the house.'"
Neighbors with cars on jacks and piles of junk in their yards can prove particularly challenging. "If it's something that will bother you it's probably best to look for a different house," Bogema explains. Although it's possible to ask the person to clean up, volunteer to help or pay for a cleanup, the reality is that "the person with the mess doesn't see it as a problem or it wouldn't be there in the first place," she says. "As a seller it's easy to get discouraged but you have to keep in mind that not everyone cares about a messy neighbor."
Men and women think (and smell) differently
According to the HSH.com survey, 63 percent of men say their No. 1 turnoff would be a deal breaker, while only 57 percent of women report that their top turnoff would nix a sale.
And what is important to women is not necessarily what's important to men. For example, of the respondents who ranked "tiny closets/storage space" as their No. 1 turnoff, nearly 67 percent were women, as compared to 33 percent of men. For those who ranked "a small yard" as their biggest turnoff, over 61 percent were men compared to just 39 percent of women.
Nevertheless, Bogema believes that women tend to guide the decision-making process. "Usually, men are more concerned about what their wife thinks and accommodating them or what is believed to be best for the family."
The nose knows
Sheri Wegand, a Realtor at Coldwell Banker in Studio City, California, says sellers need to make their homes smell inviting, but sellers "have to be careful you don't overdo it. If [buyers] see plug-ins or there are too many candles in the house, it raises questions about what you're trying to hide."
Stains and smells -- whether caused by pets or years of smoking -- can usually be addressed through a professional cleaning or painting. Products such as Kilz and ZorbX can also remove strong odors, including musty smells caused by mold and cigarettes, says Bogema.
For less serious problems, a UV flashlight can locate the exact source of stains and bad smells from animals, says Jahnson.
If a seller is strapped for cash and cannot pay for these improvements out of pocket, "we either create a credit for the buyer, adjust the amount off the selling price, or find a carpet cleaner or other company that agrees to get paid at closing," says Bogema.
Dollars and scents
Beyond improving the curb appeal, painting, cleaning, throwing out the junk, and removing the clutter, it may be necessary for sellers to pay for a few improvements for their homes to sell. "A few thousand dollars spent to spruce up a house can make a huge difference," Wegand says.
As for homebuyers, they should consider making modifications after closing as opposed to demanding these improvements before closing, says Bogema. "The question you have to ask is whether it's worth spending the money or if it's better to buy a different house."
(Image: QuinStreet)
Print page