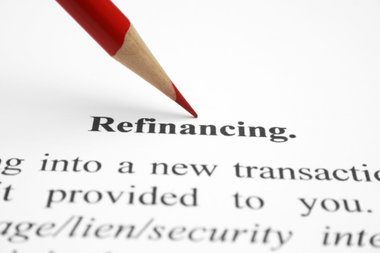 Qualifying for a mortgage loan can be difficult if you're self-employed. That's especially true if you report your income on Schedule C for federal income tax purposes.
"The ones that usually have the hardest time qualifying as self-employed are not those who are involved with a corporation," says Ryan Leahy, sales manager at Mortgage Network, a mortgage loan company in Danvers, Mass. "They are the sole proprietor."
Difficult, yes. Impossible, no.
Steady income: the major stumbling block
When I refinanced as a self-employed borrower in 2014, I was able to get a new 30-year mortgage with a very favorable rate. But the process was complicated, uncertain, nerve-wracking, time-consuming and expensive.
My credit scores were in the 800-plus range and my house was worth more than double my loan amount, giving me a loan-to-value ratio of less than 50 percent. I didn't take cash out, and I paid all but $400 of my closing costs out-of-pocket.
The stumbling block was that I had to prove that my freelance income was consistent and reliable. The fact that I'd prepared my own tax returns made that even more difficult. The lender's solution? They researched articles I'd published online and demanded the names and telephone numbers of my editors. I complied, calls were made and my loan closed.
What's changed for self-employed borrowers
Leahy says extra hoops are still common for self-employed borrowers. Some occur at the application stage, others when the loan moves forward to the lender's compliance or operations department.
Your accountant or tax preparer might be able to help. Ask for a letter on his or her letterhead stating how long you've been in business and that your business is still a going concern.
Another helpful document may be a Profit and Loss (P&L) Statement prepared by you or your accountant. A P&L shows your business's income and expenses during a specific time-period. If you applied for a loan in early 2018, you might be asked for a 2017 P&L, showing how your business performed after 2016, for example.
"If you made $100,000 in 2015 and $100,000 in 2016, and your P&L shows net income for 2017 was $28,000, that would raise a red flag," Leahy says.
Your tax preparer can also help you make sure you don't take so many deductions that your income is too low for you to qualify.
"Tax preparers know that if there are too many write-offs and the bottom line is low, the borrower may not qualify for a mortgage loan," Leahy cautions.
If you amend your tax returns to show more income, you might have to provide both the before and after versions as well as a written statement that explains what you changed and why, and proof that you paid any additional tax that you owed as a result.
Advice for a self-employed mortgage refinance
Follow these tips:
Allow plenty of time to close. I had a 45-day rate lock and needed almost all of those days to resolve my income verification issue.
Prepare all your information. Be ready to provide more than the standard documentation.
Expect to be Googled. Have a professional website or online presence that shows your business is legitimate.
Be responsive. Acknowledge every request from your lender as soon as possible, even if it's just to say you received it and will comply as soon as you can.
Focus on your goal. The paperwork can be a hassle, but in the end, you should be happy with your new mortgage loan.
Mortgage loan guidelines are complicated, and there can be exceptions every step of the way from application to closing. Shop around, ask questions and discuss your personal situation with your mortgage lender.
(Photo: alexskopje/ThinkStock)
Print page